Fruit Tart with Walnut Date Crust
A fruit tart doesn't have to be bad for you! We made this one with a super healthy crust, and some homemade pudding that your kids are going to love! We only added the face because it was fun! We like this dish because we included the awesome heart healthy ingredient: WALNUTS! Walnuts are a super food. They are packed with omega 3 fats and contain antioxidants that are good for your heart.
Walnuts also reduce inflammation, decrease cholesterol, and even reduce the risk of cancer! (Plus they are so yummy!)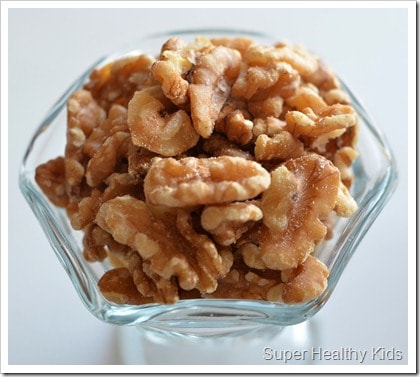 I was excited about trying this no-bake tart crust I saw on WHFoods. The only two ingredients were dates and walnuts.
The only things to use are:
1 cup dates
2 cups of walnuts
Place in a food processor and blend until smooth. Then press the dough in a tart dish or pie plate, and chill while you decide or assemble the filling! SO EASY!
This crust is perfect as is, but we were thinking you could add a million other healthy ingredients and it would still taste good. How about adding:
Coconut
Orange zest
wheat germ
oats
Dried apricots
STEP 1) The ingredients (just walnuts and dates)
STEP 2) Blend it up (we used a food processor, but you could also use a blender.)
Step 3) Press in dish and chill.
Step 4) Assemble with fruit and pudding (or anything you want) and eat! We filled ours with pudding and fruit. Some puddings you might like are:
---
(Giveaway is closed! congrats to Alexandra.) Today is the last installment of "Love Your Heart February!" where we post heart healthy meal ideas with three other bloggers. Today, the last day of February, we are of course posting DESSERT! Also up for your drooling pleasure is: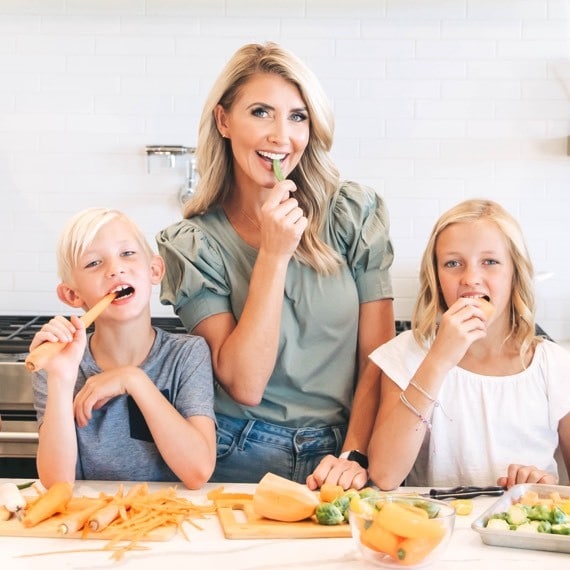 Natalie Monson
I'm a registered dietitian, mom of 4, avid lover of food and strong promoter of healthy habits. Here you will find lots of delicious recipes full of fruits and veggies, tips for getting your kids to eat better and become intuitive eaters and lots of resources for feeding your family.
Learn More about Natalie