Lemon Raspberry Chia Pudding Recipe showcases the bright flavors of Spring and Summer made into a healthy breakfast, snack, or dessert!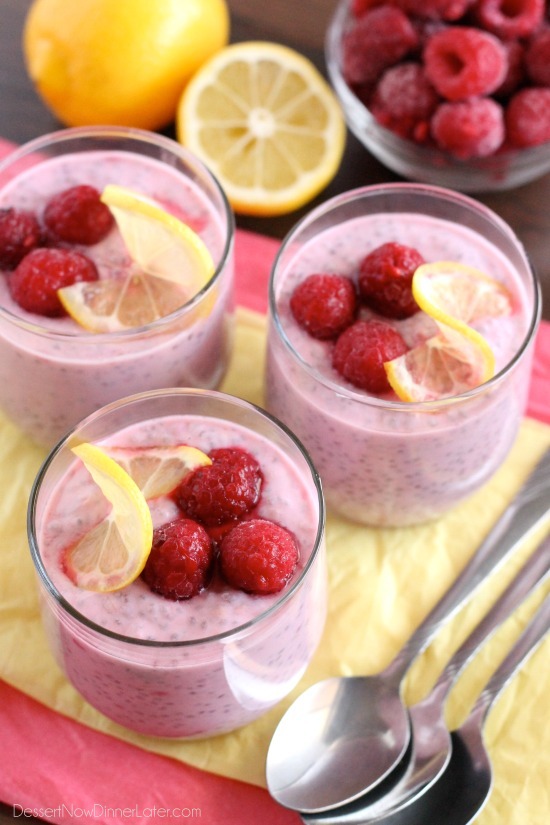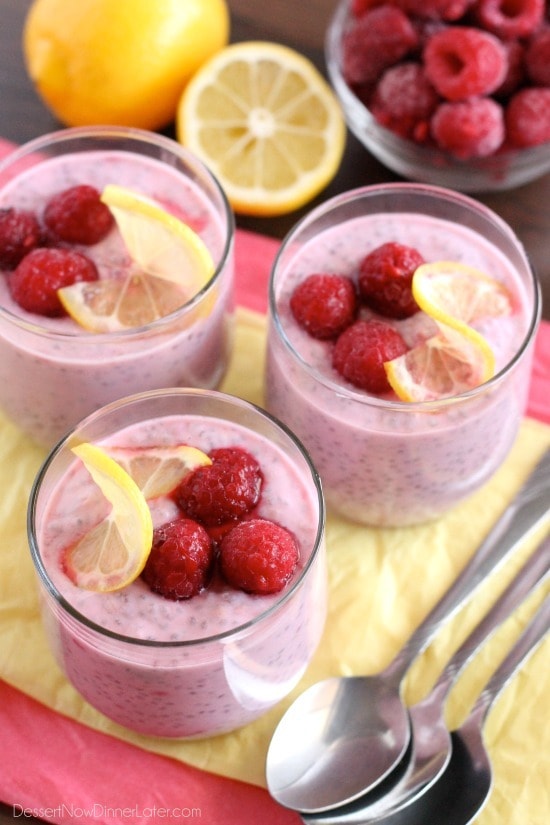 Hi y'all!  My name is Amber, and I'm excited to be a new contributor here at Super Healthy Kids!
There's something about the weather warming up in the Spring-time that just makes me crave fresh fruit and bright flavors – mainly citrus.  I kind of have a citrus addiction, but don't tell anyone, okay?  Thanks!
Well, this Lemon Raspberry Chia Pudding is a great cross between something sweet and something tangy with those favorite flavors of Spring and Summer – citrus and berries!
OUR LATEST VIDEOS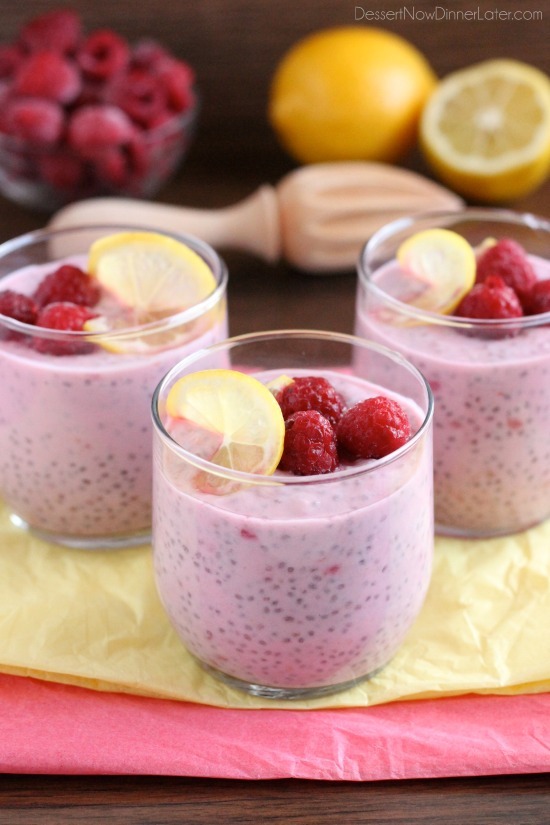 The prep for this pudding is simple.  Mix all the ingredients together in a large container.
The hard part …
… waiting for the chia seeds to do their magic and thicken the mixture to a pudding-like texture.
I like to make this chia pudding at night and have it for breakfast the next day or save it for an afternoon snack for my kids.  Chia pudding also makes the perfect healthy dessert alternative for after dinner.
If you don't already know, chia seeds are a great source of antioxidants, fiber, and quality protein, to name a few.  They are definitely worth trying.  I also love to to put them in my recipe for Tropical Overnight Oats.
Chia pudding is so very versatile!  The base is just Greek yogurt, milk, chia seeds, and honey.  Then you can add whatever whole or pureed fruit you like to it.
I am loving this raspberry-lemon version though.  It's just a gorgeous shade of pink and tastes great!  I hope you decide to give it a try.
Have an enjoyable Spring!
~Amber Brady is a wife, mother, mormon, and culinary graduate who shares her favorite recipes, tips, tricks, and tutorials on her blog Dessert Now, Dinner Later to help you be an outstanding home cook with culinary know-how!