Kids Favorite Nuggets with 3 Homemade Dips
I hope you had a great holiday weekend! I think we did pretty good with eating well. Yes, we had some pumpkin pie, but I also witnessed my kids taking a heaping serving of green salad on Thanksgiving! And yesterday, I had a bowl of raw broccoli out for snacking while I prepared dinner, and my 10 year old started eating it with me. When the bowl was empty he said "Do you have any more broccoli mom?" I turned to him: "WHAT DID YOU SAY??" He laughed and said he wanted more broccoli. I said, "Do you know how long I've waited to hear you say that? A LONG TIME!" It's those moments when I realize it's all worth it! The constantly buying and offering a variety of vegetables. Many years of complaining with the same line "Why do you have to make gross dinners".. and then one day- Bam! They figure it out 🙂
Anyway, today's post however was an easy sell.  Upon my request, a publisher sent me the book, "Homemade Condiments"!  I've been wanting this book for awhile.  While some store bought condiments are innocent, there are way too many with high fructose corn syrup (Ketchups), lot's of sodium, or even food dyes!  We've been making many of our own condiments for awhile, but I had a hard time finding a variety of dressings and sauces in one single book.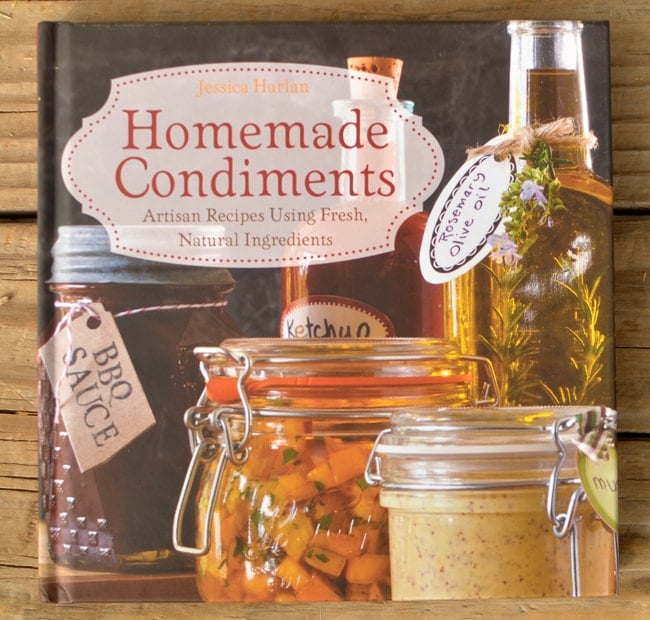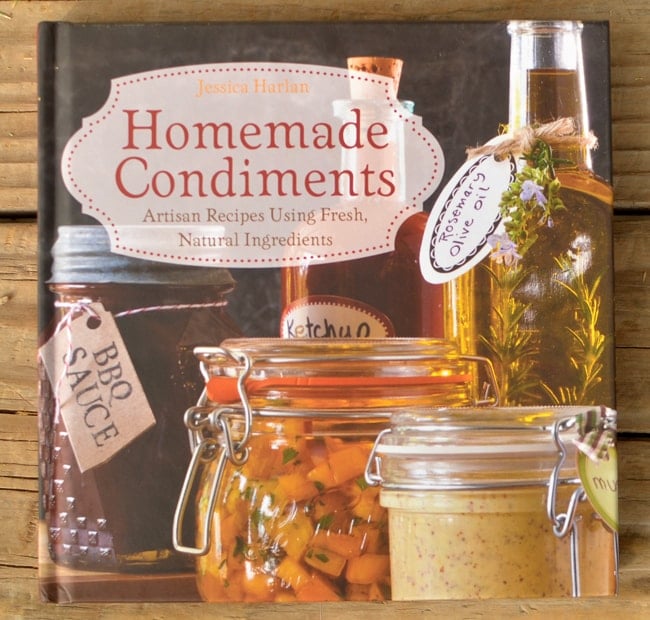 And, since I have a mustard fan (the 10 year old), I wanted to try some honey mustard and BBQ sauce for our chicken nuggets. We used our own homemade ranch that I keep in the fridge all the time.
First, the nuggets: You could make:
Secondly, the mustard- Our favorite one!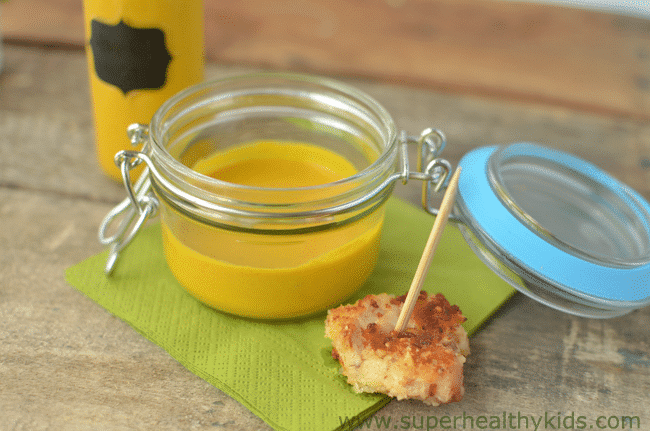 1/2 cup mustard powder
1/4 cup boiling water
6 TBL cider vinegar
1 teaspoon turmeric
1/2 teaspoon kosher salt
1/4 teaspoon paprika
1/8 teaspoon garlic powder
1 tablespoon honey
Place mustard in a small bowl. Add the boiling water, using a spatula to stir the mustard and water into a smooth paste. Stir in the vinegar. Switch to a small whisk and whisk in the turmeric, salt, paprika, and garlic powder until the mixture is smooth. Stir in the honey.
Cover the bowl in plastic wrap and let sit at room temperature to allow the heat of the mustard to temper. Let mustard sit for up to 1 week until it reaches the desired level of heat, checking after the first 3 days. Transfer it to a sterilized jar and store in the fridge for up to 1 month.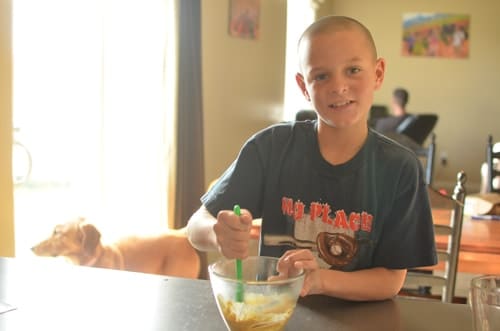 2 Tablespoons butter
1/2 cup minced sweet onion
1 cup ketchup1/2 cup apple cider vinegar
1/4 cup molasses
1 teaspoon chipotle powder
2 teaspoons paprika
1/2 teaspoon celery seeds
1/2 teaspoon kosher salt
Melt butter in a medium saucepan over medium heat. Add the onion and sweat it until softened and translucent, 3-5 minutes. Add the ketchup, vinegar, molasses, chipotle powder, paprika, celery seeds, and salt. Stir to combine. Simmer for 20 minutes, uncovered, stirring occasionally until thickened and darkened.
Ranch Dip (from Super Healthy Kids)
1 container sour cream
1 teaspoon dried chives
1 teaspoon dried parsley
1 teaspoon dried dill weed
1/2 teaspoon garlic powder
1/2 teaspoon onion powder
1/4 teaspoon salt
1/4 teaspoon ground black pepper
These are great dips to have on hand. You can use the same "dips" for sandwich spreads, in pastas, as marinades and more. It's easy to avoid the food dyes, the added sugar, the excessive amounts of sodium, and the chemicals you can't pronounce when you make your own condiments!
Let us know if you try any of these dips, and how your kids like them!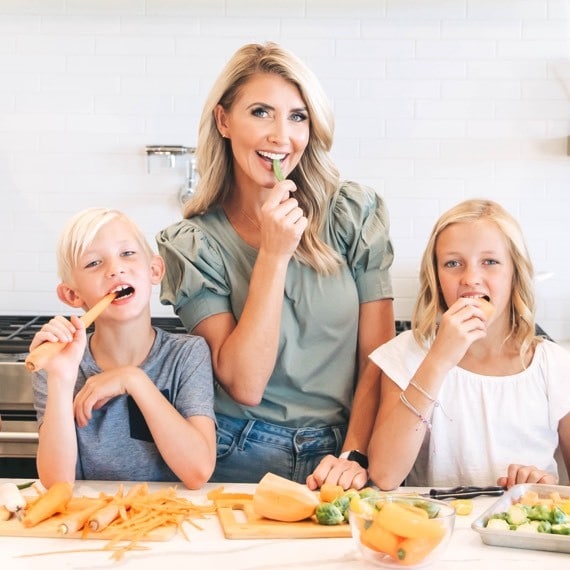 Natalie Monson
I'm a registered dietitian, mom of 4, avid lover of food and strong promoter of healthy habits. Here you will find lots of delicious recipes full of fruits and veggies, tips for getting your kids to eat better and become intuitive eaters and lots of resources for feeding your family.
Learn More about Natalie