I have been getting more questions in my inbox lately from parents looking for advice in helping their kids lose weight. For this reason, I'm adding a category to the blog for articles that relate to kids and weight loss. For today, I wanted to share this question from a desperate blog reader:
Question:
Amy I am 310lbs and I am 30 years old. I have two children a 12 year old boy and a four year old daughter (which never ate any meat besides fish). She has already gained 20lbs in the past month. I feel like my daughter is going to follow in my foot steps…that is what I have been thinking, but I feel like I need help. I cant afford to go to a gym and I currently have 0 income. I was hoping that maybe you could help me develop a healthy eating plan for my kids preferably a diet plan that doesn't include any meat besides fish, but mostly based off of nuts, grains and vegetables. I don't want my daughter to be unhealthy like me.
Answer:
Thank you for writing me! Recently, my friend Natalie, who is a registered dietitian and a new author for this blog and helps me to write our meal plans, went to an obesity conference! Here are a few things she learned:
Research shows that people who simply track their food intake lose weight! This is one of the easiest things you can do! The research suggests that with every person that starts tracking, they start to lose weight!
Physical activity is key! Take a walk every day with your kids. It's free, you can connect with them, and you'll all get healthier.
Small changes are the most significant for lasting behavior change. The one change I would recommend is to cut back or cut out sugar altogether.
Although you don't want to include meats, a diet higher in protein has been shown to help with satiety (you won't be hungry a few minutes after eating protein, as you are with carbs).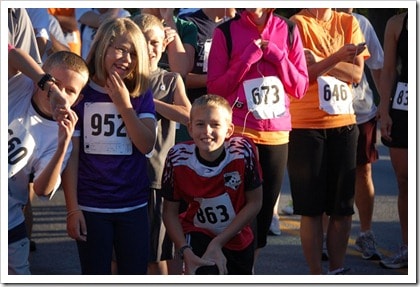 As far as an eating plan goes, my opinion is the simpler the better. So, for a meal plan, Higher in protein and low in meats and sugars would look something like this:
Breakfast: Oatmeal with sliced apples and cinnamon
Snack: Fruit plus 10 almonds
Lunch: Large salad with veggies on top like broccoli, bell peppers, zucchini, carrots). Chicken on top (optional)
Snack: Plain yogurt with fruit in it. (Greek Style yogurt is high in protein)
Dinner: Scrambled eggs with sautéed veggies like mushrooms and onions.
Before bed: Smoothie shake with fruit, spinach, and high protein Greek style yogurt.
The problem may be that this meal plan may not feel like enough food! But you can have more than one serving. At the same time, we don't need much food for survival!! It's important to change your mind set about how much food your body requires for optimal energy.. because usually, it isn't very much!!
Anyway, It is very difficult for me to offer this type of advice without working closely with you. I would look into finding a dietitian at your local health department and find out what free services are offered through them or WIC. If you could meet with someone on an ongoing basis, It would be great to have some local support, and you will have greater success.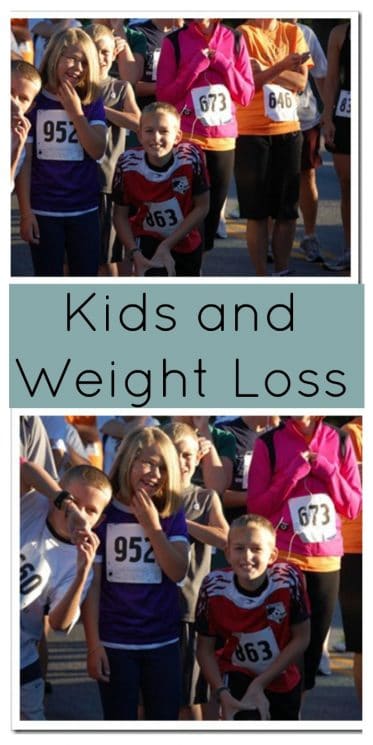 ---
More Advice:
I'm happy that parents want their kids to be healthy, but it's important to note that when it comes to children and weight, health experts, including me, often recommend that children maintain their weight while their height increases. Cutting way down on soda, chips, and cookies and including more physical activity may naturally produce weight loss, but parents should never put their child on a diet without first consulting with their pediatrician who should refer them to a registered dietitian (RD) who is an expert in pediatric nutrition.
My latest book, MyPlate for Moms, How to Feed Yourself & Your Family Better, covers weight control for kids and adults in detail. Good health is a family affair! I've counseled lots of families with overweight children, and I've found, many times, that parents are often perplexed by what foods their kids prefer. Well, if high-calorie, low-nutrient, sugar and fatty foods are in the house, then kids (and adults!) will probably go for them before they choose fruits, vegetables, and other lower-fat fare. That's why I like to focus on what the entire family does, rather than just what that one child does for diet and exercise.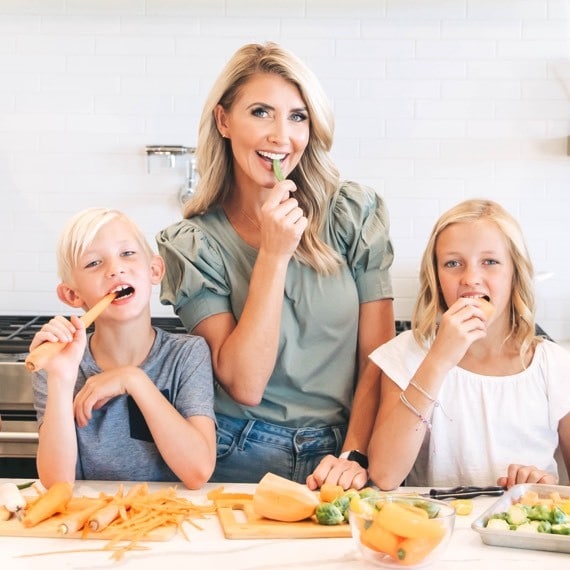 Natalie Monson
I'm a registered dietitian, mom of 4, avid lover of food and strong promoter of healthy habits. Here you will find lots of delicious recipes full of fruits and veggies, tips for getting your kids to eat better and become intuitive eaters and lots of resources for feeding your family.
Learn More about Natalie