Kid-Friendly Power Breakfasts on the Go
Want a healthy breakfast that you can take with you on the go? There are tons of ways you can serve a Kid-Friendly Power Breakfast and still get out the door in time!
Click here for even more super quick protein-filled breakfast ideas!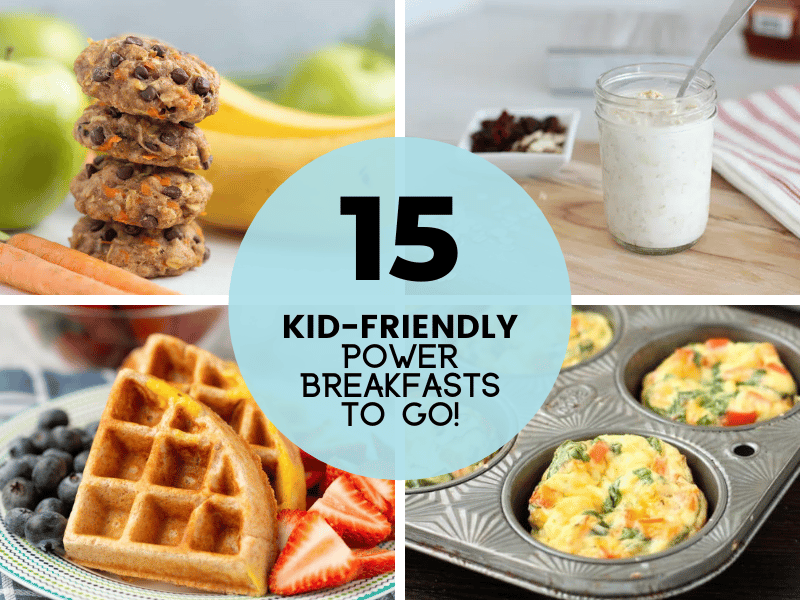 Kid Friendly Breakfast on the Go
Breakfast is by far my favorite meal of the day. I love that breakfast sets the tone for the whole day. What you eat for breakfast can impact your energy, focus and ultimately your mood. And while this is true for everyone, I think it's something to consider specifically with kids. You want your kids to feel their absolute best when they head off to school or daycare and feeding them a nutritious breakfast can lay the foundation for how well they function throughout the day.
But what happens when our morning completely escapes us and we simply don't have time to make a sit down breakfast? I totally get that; everyone is busy and oftentimes it's easier to reach for the pre-made packaged foods. But that doesn't have to be the case!
Today I want to show you 15 power breakfast ideas that are nutritious, delicious and totally portable! Some you make the night before, others you can pull out of the fridge/freezer and make using your muffin tin, and the rest take just a few seconds in the blender. Each of these power breakfasts will fuel your kiddos, give them energy and most importantly… they're going to love them. So let's dive in!
These take just minutes to throw together, freeze great, and are totally customizable! We've always got a stash in our freezer for a quick protein boost.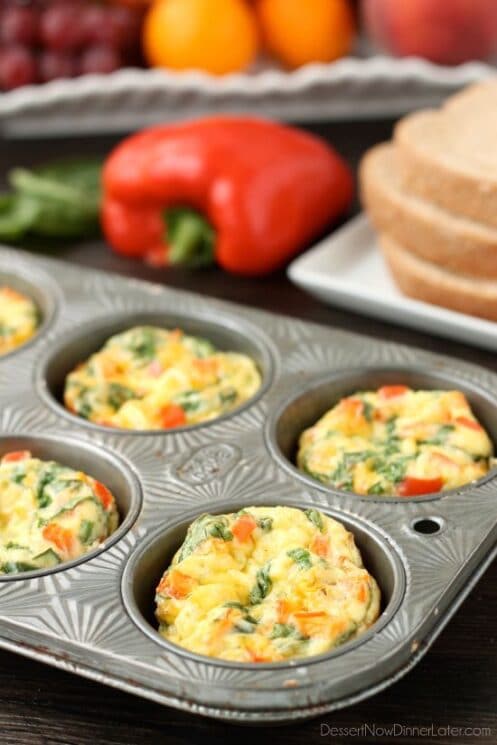 Overnight oats are a breakfast game changer! Simple, filling, and delicious oatmeal is high in fiber and whole grains. And whipping them up before bed makes weekday mornings a breeze!
These healthy breakfast cookies are chewy, sweet, soooo delicious and packed with nutrient dense ingredients to keep you going all morning long!
These quinoa breakfast bars are the perfect example of a balanced, nutritious and delicious breakfast! They combine protein-rich quinoa, and fiber-rich oats, with some banana, flaxseed, nut/seed butter, toasted coconut and a bit of chocolate. Yum!
Our Power Gold Smoothie gets a gold medal for a breakfast smoothie because it will provide your kids not only with Vitamin A, but lots of antioxidant power with Vitamin C, B6, Magnesium, and fiber!
Whole-food, high-protein eggs cook right on top of waffle batter to make a kid-friendly, all-in-one breakfast.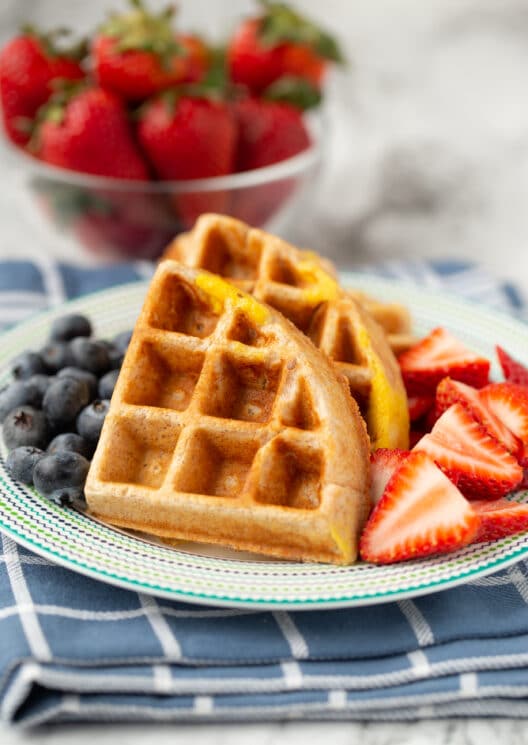 These burritos are great for on-the-go mornings to keep your kids full until lunch time. They are super easy to make, delicious, and freeze great!
Morning Glory Muffins are bursting with flavor! Nutritionally, we love these muffins because they're packed with 100% whole grains, fruits, vegetables, nuts, and seeds.
Incredibly fast to make, nutritionally balanced, super kid-friendly, and fun to eat! These breakfast roll ups are the perfect "we have to be out the door in one minute" breakfast option!
A cross between oatmeal and a muffin- Baked Oatmeal Cups make a nutrition packed meal on the go! Try subbing the blueberries for banana, chopped nuts, or chocolate chips! Our family loves them.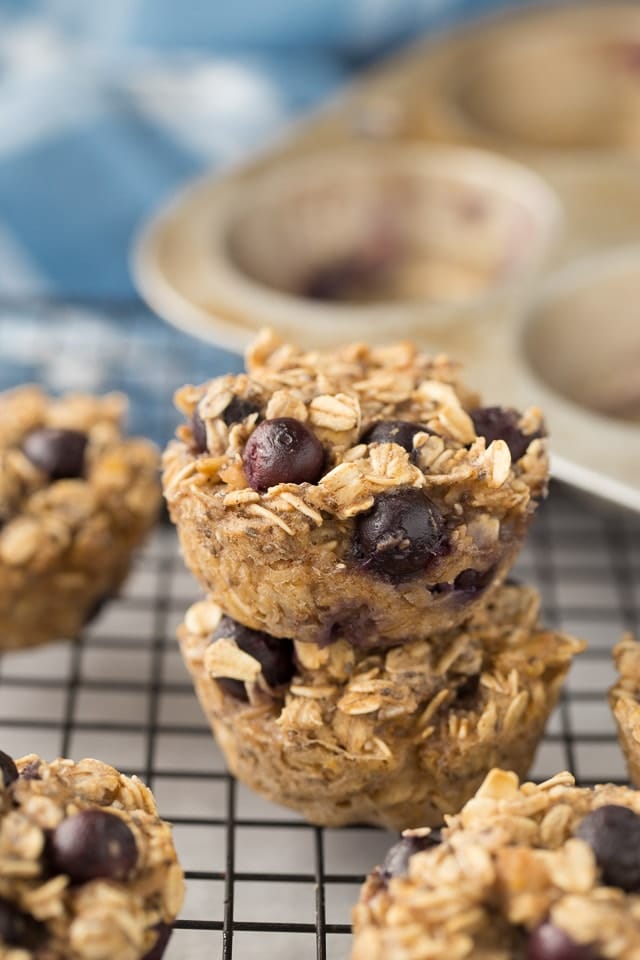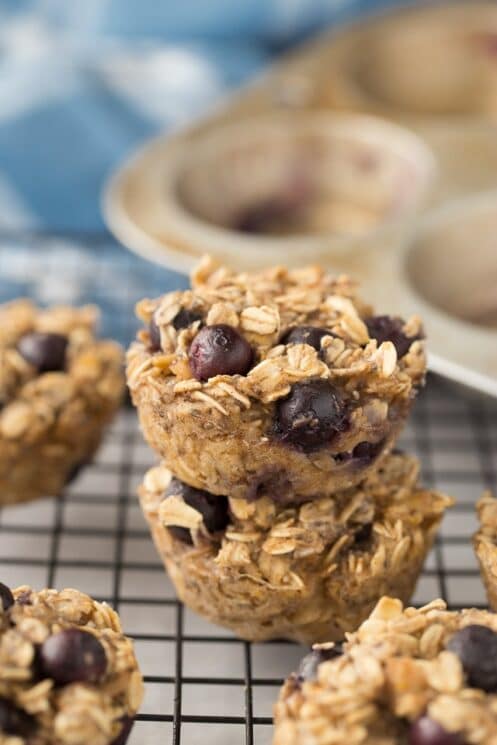 With this basic recipe, some fruit, and a little bit of creative spirit, you have everything you need to create wonderful chia pudding! This fiber-rich, omega-3-packed treat makes a great breakfast. Prep in small mason jars for a great make-ahead meal on the go!
Cheesy, savory, Veggie Egg McMuffins get GREENS into your kids first thing in the morning, even on busy mornings!
I make blender muffins at least once per week. It's my go-to weekday muffin recipe and my kids always gobble them up! This is my new favorite version- with a veggie!
Banana Bread Overnight Oats get protein from the chia seeds and greek yogurt- plus the oats are hearty and filling. I love that I can prep as many of these as I want for the week, and just pull them out of my refrigerator to take on-the-go.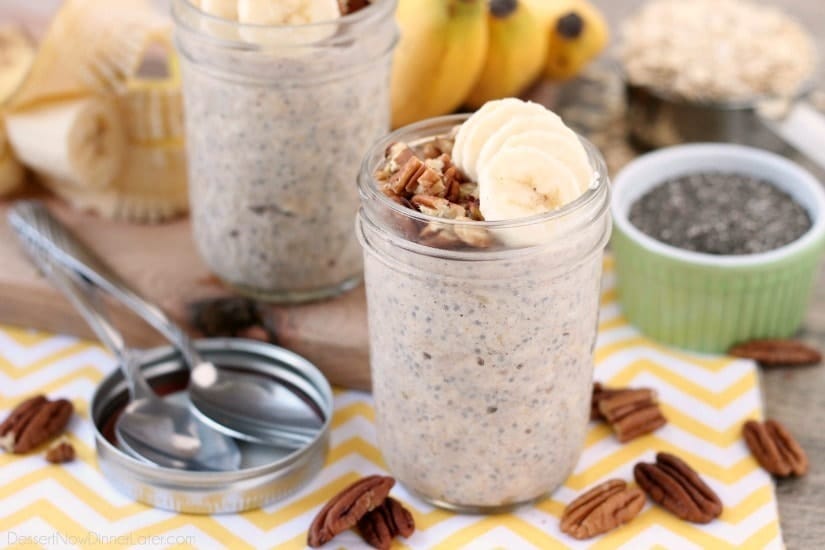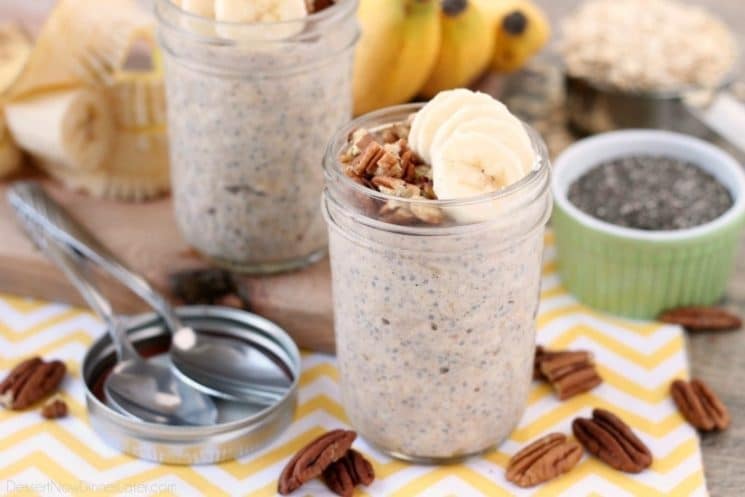 These have cottage cheese and eggs which are both high in protein and we swapped out the all-purpose flour for whole wheat flour to add more vitamins and fiber. A great way to pack in protein early in the day and send your kids off with a power breakfast.
Start your day off strong with one of these on the go Kid-Friendly Power Breakfasts! Let us know which one is a hit with your family. Do you have a favorite on-the-go healthy breakfast?
Do you have more time to sit down in the morning? Check out these 10 Healthy Breakfast Ideas!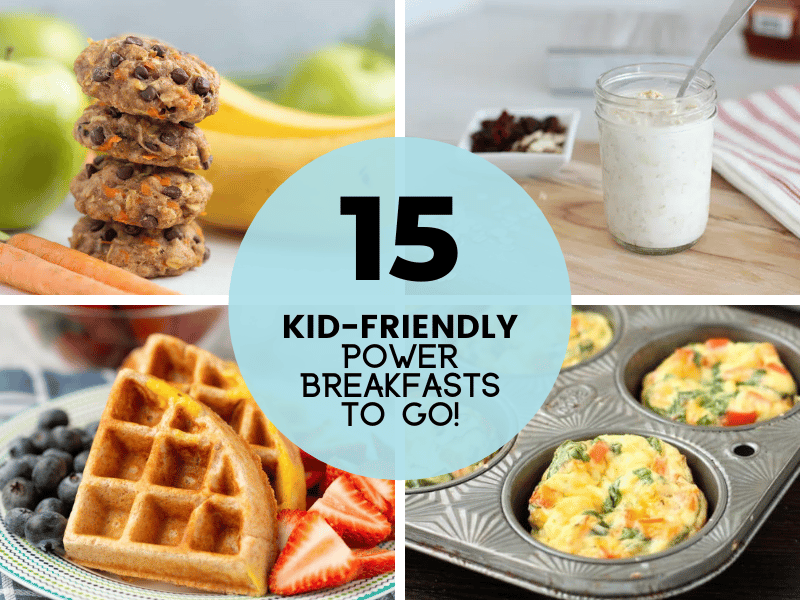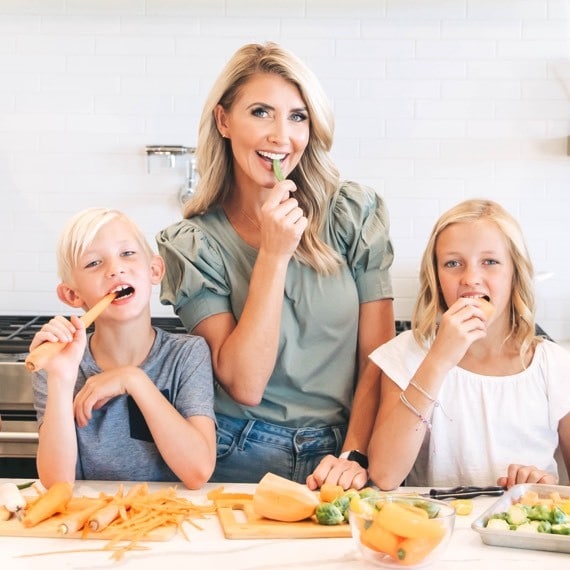 Natalie Monson
I'm a registered dietitian, mom of 4, avid lover of food and strong promoter of healthy habits. Here you will find lots of delicious recipes full of fruits and veggies, tips for getting your kids to eat better and become intuitive eaters and lots of resources for feeding your family.
Learn More about Natalie