While we love fresh fruits and veggies best, sometimes it is not always possible to eat them in their fresh form because of seasonal growing.  We try to buy our fresh produce in season because it is a better price and is usually at its peak ripeness.   If we can't eat them fresh, we definitely still love them frozen! This Mini Spinach Quiche recipe is one of our favorites.  The first time we made it, not only did all three of my kids eat a whole mini quiche,  they were asking for more!  A rare event in our home, even with dinners they like, they usually never want seconds.  The spinach was not disguised in any way. They all knew it was there, and they all loved it.  My dreams are coming true.  The dream: Kids aware and desiring to add more fruits and vegetables to EVERY dish they prepare.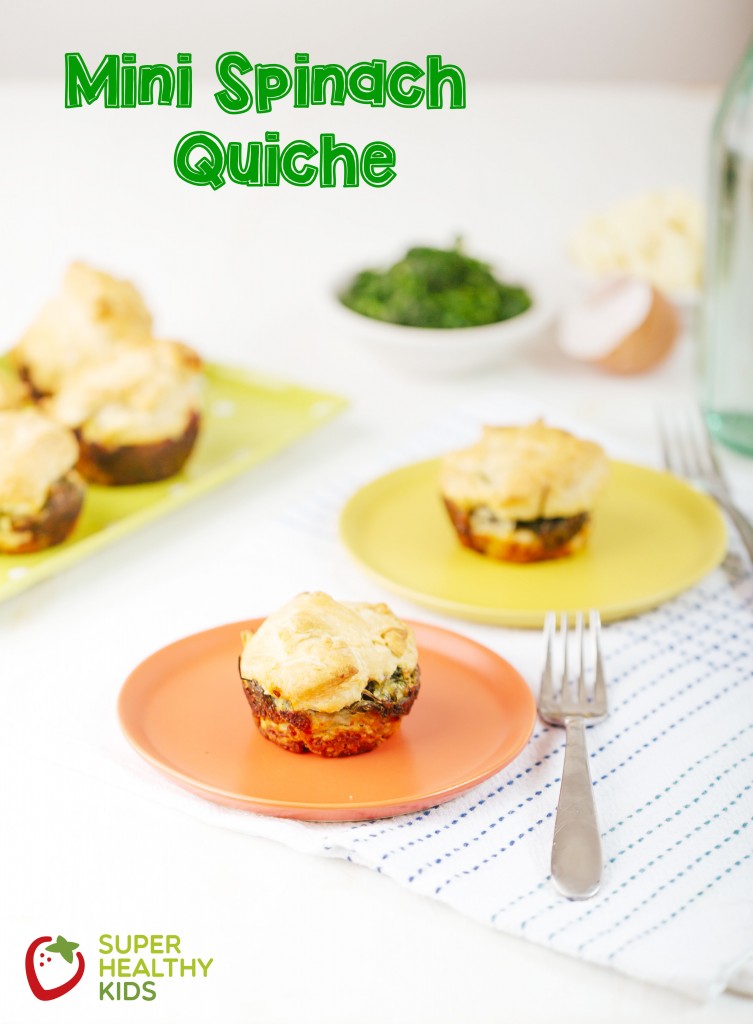 We baked these in our favorite silicone cups.   These are a perfect size to portion out a meal for little kids.  You can bake, freeze, and microwave them without fear. We love them and have used them for so many different recipes.   Check out the other things we have used them for here.
We used a puff pastry for this recipe, but you can definitely make your own crust.  Puff pastry turns out so flaky and yummy and saves you a lot of time if you are in a hurry to make dinner.  We will keep a box in our freezer and then just pull it out when we need it.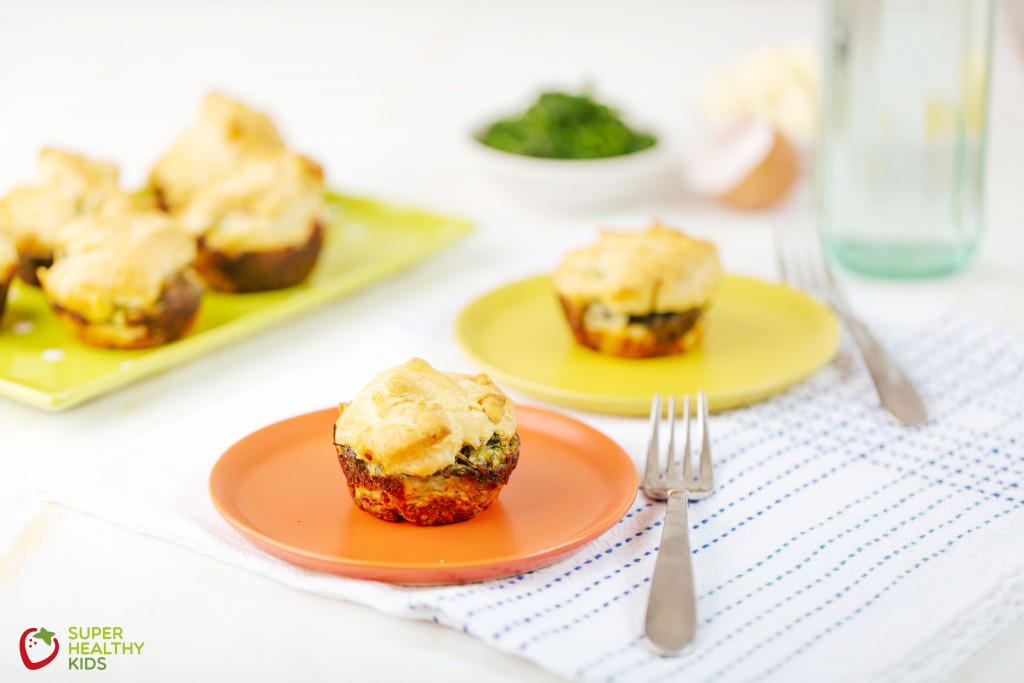 This is a fun meal to serve as 'Breakfast for Dinner'!  We usually serve these with fresh fruit on the side and sometimes scrambled eggs.  If you like this meal and are looking for more great dinner ideas, check out our meal planning membership.  We have hundreds of healthy kid-friendly dinners already planned for you!
Get cooking!