How to Make All Natural Dishwasher Pods!
These All Natural DIY Dishwasher Pods will change your life, pinky swear! Take it from the food blogger who does dishes like there's no tomorrow, these are simple to make out of household ingredients and THEY REALLY WORK!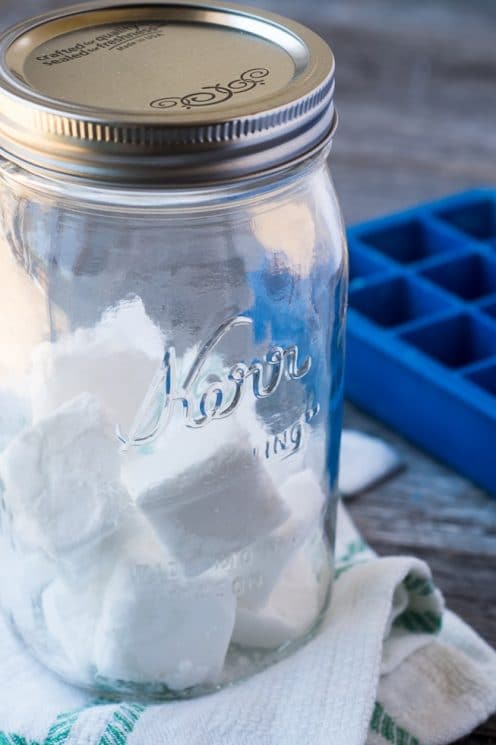 Hi guys — it's Sue from The View from Great Island and I'm here to change your life forever. No, really. There are no scarier 5 words in the English language than we're out of dishwasher pods…especially when you can't get out to the store to buy more right away. It's a nightmare scenario whether you're a food blogger like me, or a busy parent with lots of mouths to feed. We depend on our dishwashers for our sanity, and when we run out of dishwasher soap unexpectedly it can be really, really annoying.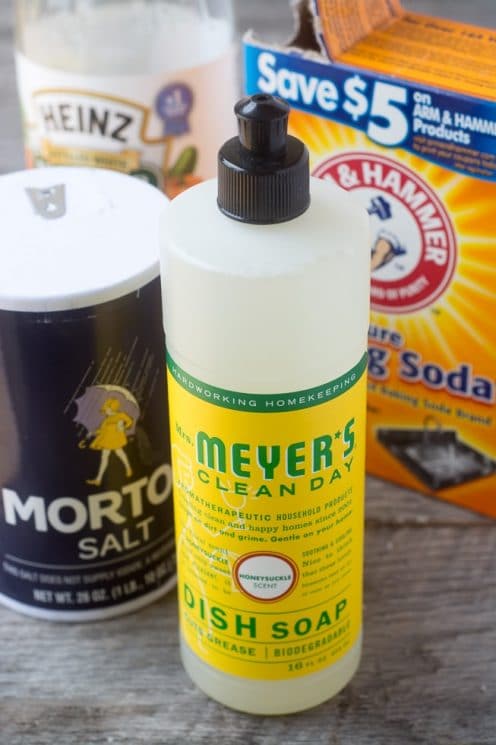 I think we all know you can't simply substitute liquid dish soap in the machine or you'll wind up with a kitchen full of suds, and I've tried running the machine with nothing at all in the soap dispenser, desperately hoping to escape the misery of hand washing (spoiler alert: it doesn't work.) But guess what? There's a silver lining to all this. It forced me to do a little research and realize that it is indeed possible to make your own dishwasher detergent. Imagine, never having to drop another one of those insanely expensive bags into your shopping cart ever again. Imagine not having to worry about your child mistaking one of them for a piece of candy when you're not looking. Imagine not having to think about chemicals, bleach, or who knows what else getting all over your dishes every day.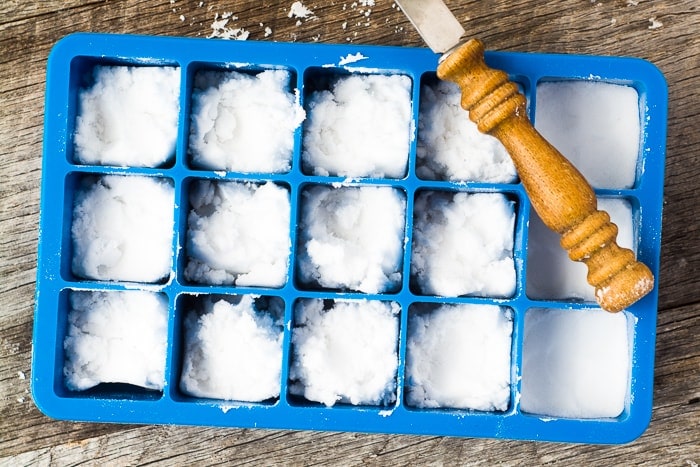 What you'll need:
baking soda
salt
distilled vinegar
natural dish soap
a silicone ice cube tray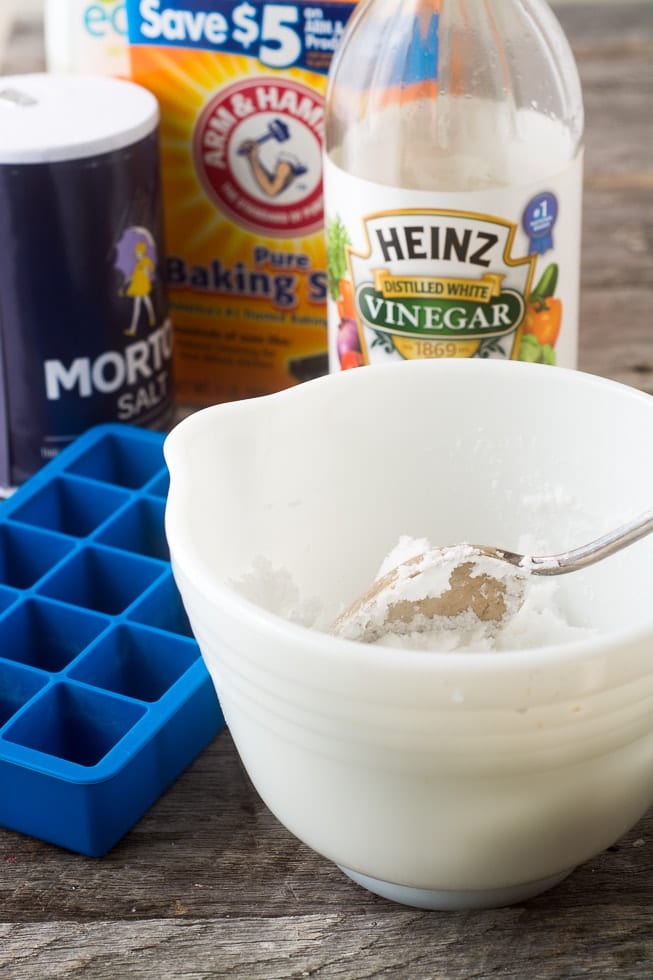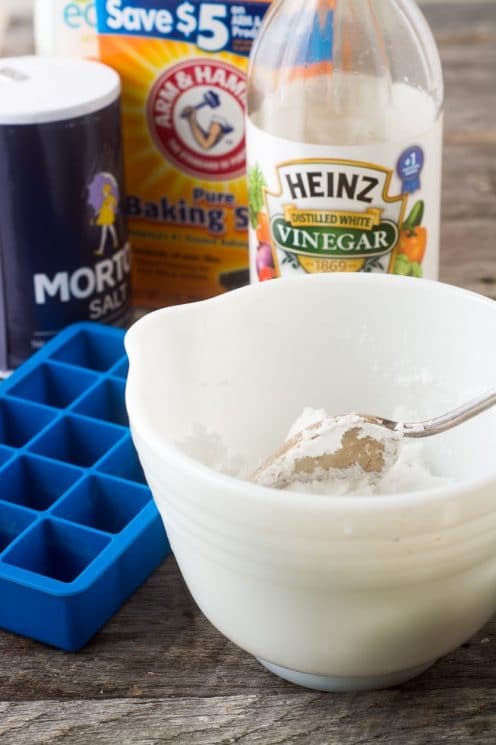 How to Make Homemade Dishwasher Pods
Steps:
In a bowl mix 1 cup baking soda with 1/4 cup salt.
Add 2 teaspoons of an all natural dish soap, and then enough vinegar to dampen the mixture. Start with 2 tablespoons and mix well.
Add more vinegar until the mixture feels moist (but not wet) and holds together when you compress it between your fingers.
Then pack about one tablespoon of the mix into each opening of your silicone ice cube mold.
Tamp it down really firmly, I used the end of a wooden handle to really pack it in. Now all you need to do is let it dry completely in a warm place.
This will take about 24-48 hours.
Gently remove the pods from the mold and store in a closed container. Use as needed. Makes approximately 15 pods.
---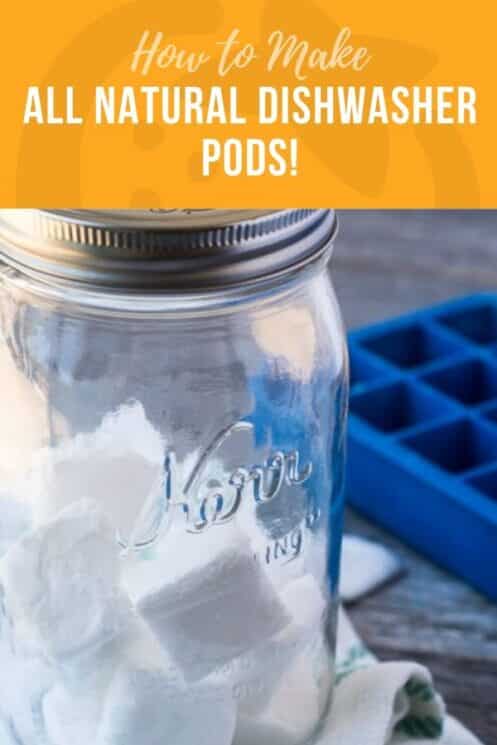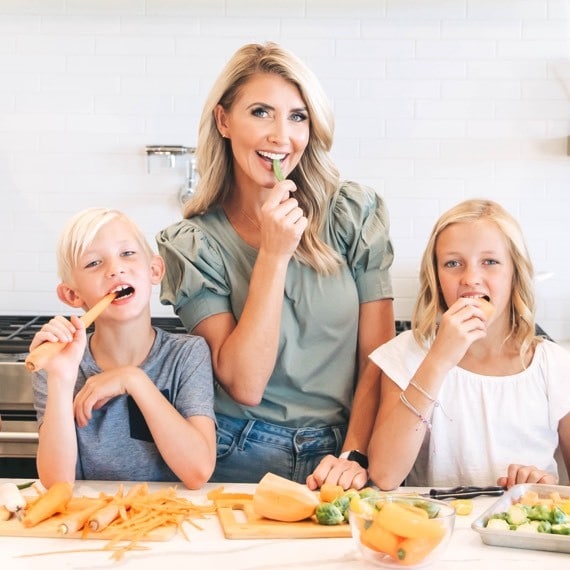 Natalie Monson
I'm a registered dietitian, mom of 4, avid lover of food and strong promoter of healthy habits. Here you will find lots of delicious recipes full of fruits and veggies, tips for getting your kids to eat better and become intuitive eaters and lots of resources for feeding your family.
Learn More about Natalie