The Ultimate Read-Aloud Book Guide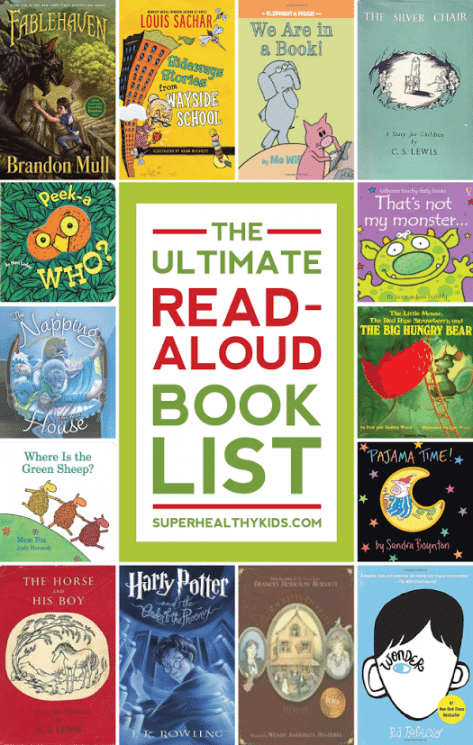 Here it is!
Last night was the culmination of an epic 6-month-long journey with my kids. We've battled demons, flown with dragons, sailed with ghosts and saved the world, and it all happened in the half hour I read the Fablehaven series to them at bedtime each night.
There are plenty of studies explaining the benefits of reading out loud to kids, but here are a few of my reasons:
A half hour of reading can make up for everything that went wrong during the day and I feel like I'm a good mom again.
Reading out loud is my secret weapon for bedtime. My kids STAY IN BED! Our routine of reading relaxes them and the younger ones often fall asleep before I finish the chapter. We recently returned from a 13 day road trip. Reading a chapter or two was just what we needed to get our kids settled down each night and keep our hotel neighbors happy.
One of my older children really struggles with reading. When I read she is able to experience the story without the frustration of trying to read it herself. Once we've read a book together, she feels confident enough to read it on her own.
Reading with my kids has given me opportunities to teach them in ways that nothing else can. Book situations are especially great for teaching empathy, and how to be a hero in their everyday lives.
Establishing a routine of reading can be hard, but it is worth it! I have a few tips, but every family is so different. You've got to find what works for you!
How to get started:
The most important rule for bedtime reading is choosing the right book! I'll admit, I've chosen wrong before and had to quit after few chapters. It was like that for me with the BFG, which most people love. I just didn't look forward to it, so I told my kids they can read it to themselves. Some books are written with just the right balance that any age can enjoy. Those are the ones you want! This is also a chance to relive all your childhood favorites! At the end of this post I've included a few of our favorites, including some picture books for younger children.
Do the voices! Reading out loud gives me a chance to be an actress. I always do the main character in my own voice because they talk the most. The rest of the characters I do a little higher or lower or sometimes I pick an accent if the character reminds me of an actor I can remember easily. I don't get embarrassed because my kids usually forget it's me reading, anyway. Last month, my 8-year-old told me, "You sound JUST like Kendra in Fablehaven!" I don't know if I should tell him it's actually been me sitting in the hallway reading all this time….
Once they're hooked, you have all the power. If my kids are talking or getting out of bed and I threaten to stop in the middle of a chapter, they shape up quick! Occasionally I've had to follow through on my threat, but only occasionally.
Bedtime reading is one of my favorite things about being a mom and I love to help get people started, especially with book recommendations. These are the books I recommend most often that appeal to a wide age range. Happy reading!
---
Short and Sweet

Books that Teach Life Lessons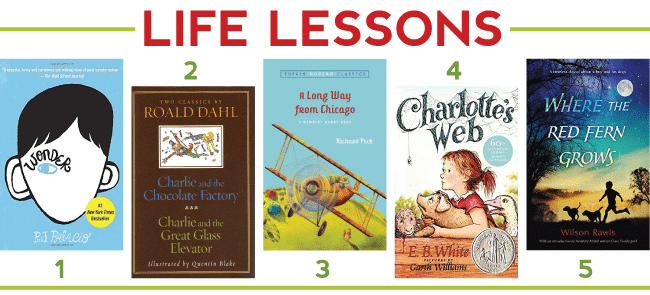 Best Series for Reading Aloud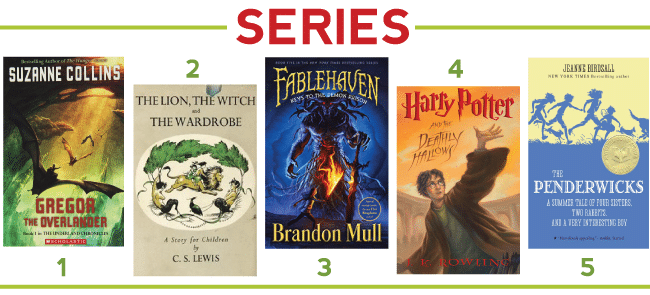 Best Picture Books for Reading Aloud

Best Board Books for Reading Aloud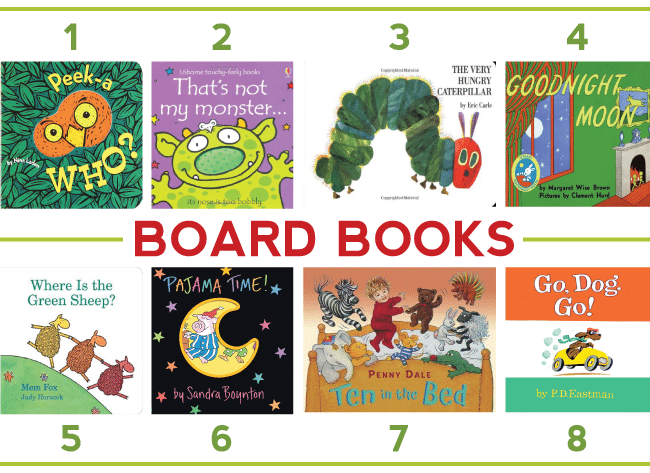 Peek a Who? I love this book for babies. Short, rhythmic, and it has a mirror at the end for them to see themselves. Any of the books on this list would make a great baby shower gift. We could get by with these 8 books for our toddler and she'd be very happy.
That's Not My Monster All of these books have been favorites for babies in our home because there is something for them to touch on every page. I couldn't even choose a favorite, my babies and toddlers have loved all of them. They have some cute ones for Christmas too!
The Very Hungry Caterpillar A classic favorite. There is a tiny version of this book I keep it in my purse for emergencies and I can pull it out anytime I need a quick distraction for my little ones at a doctor appointment. My 2-year-old loves to put her fingers on each hole the caterpillar eats through.
Goodnight Moon A sweet, soothing, put-you-to-sleep classic that I love. Goodnight stars. Goodnight air. Goodnight noises everywhere.
Where is the Green Sheep? It's a competition between this one and Goodnight Moon for which my daughter asks for the most. Another one I probably have memorized, but the pictures and rhythm are great.
Pajama Time! I love the rhythm of this book! It's a fun song about different pajamas and a great prelude for getting our pajamas on. Jammie, Jammie, Jammie, Jammie ,PJ!
Ten in the Bed A favorite I used to read to my little brother as a kid and one I've read probably a thousand times as a mother. The stuffed animals in this version are adorable.
Go Dog Go! It has lots of dogs and a cake at the end so it meets all the requirements of favorite book.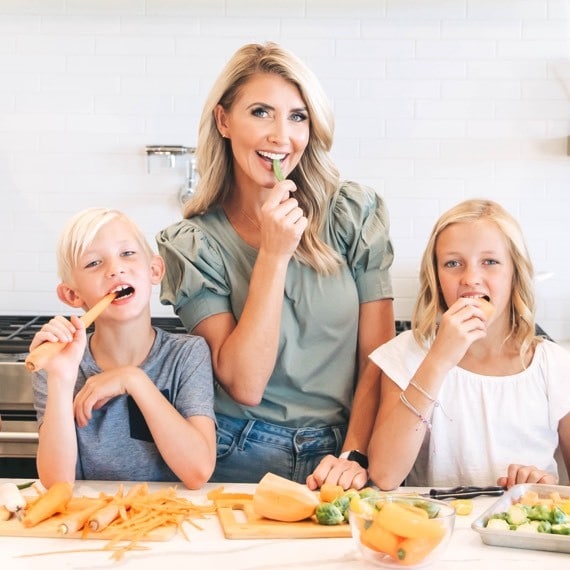 Natalie Monson
I'm a registered dietitian, mom of 4, avid lover of food and strong promoter of healthy habits. Here you will find lots of delicious recipes full of fruits and veggies, tips for getting your kids to eat better and become intuitive eaters and lots of resources for feeding your family.
Learn More about Natalie