We love Jalapenos because they add so much flavor to food. Jalapenos can be very spicy, but by canning your own, you can control how spicy they are! Then you can get the good flavor of the pepper without burning your tongue off……..
You will need:
2 pound jalapenos
7 cups vinegar 5% (you can use cider vinegar if you want it to be a bit sweeter)
1 3/4 cups water
2 1/2 Tbsp canning salt (the reason you use canning salt is that it won't cloud in your jars like regular salt)
3 Tbsp celery seed
6 Tbsp mustard seed
6 Pint Jars
Step #1:
Wash peppers well and slice into ¼" thick slices. This is where you control the spice. Make sure you wear gloves to do this step! The more seeds you remove, the less spicy it will be and vice versa. Once you get your Jalapenos sliced and seeded (you will lose seeds during the process as well) put them in a big bowl of ice water. Put them in the fridge and let them soak for a day.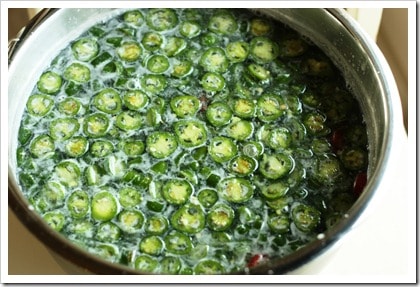 Step #2:
After one day, take them out and rinse them good. You will lose more seeds during this step.
Step #3:
Place 1 tablespoon mustard seed and 1½ teaspoons celery seed in the bottom of each clean, pint jar. Pack rinsed pepper rings into the jars, leaving ½-inch headspace.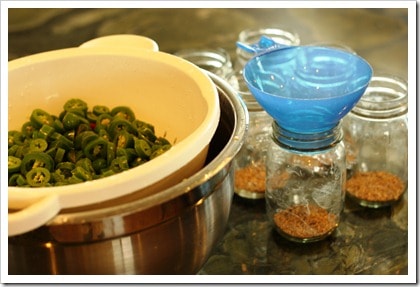 Step #4:
Bring vinegar, water and canning salt to a boil over high heat. Once it boils, ladle over pepper rings in jars, leaving ½-inch headspace. Make sure pepper rings are covered with the vinegar solution.
Step #5:
Wipe rims of jars with a dampened, clean paper towel; apply two-piece metal canning lids. Process in a boiling water canner for:
10 minutes (Altitude of 0 – 1,000 ft)

15 minutes (Altitude of 1,000 – 6,000 ft)

20 minutes (Altitude above 6,000 ft)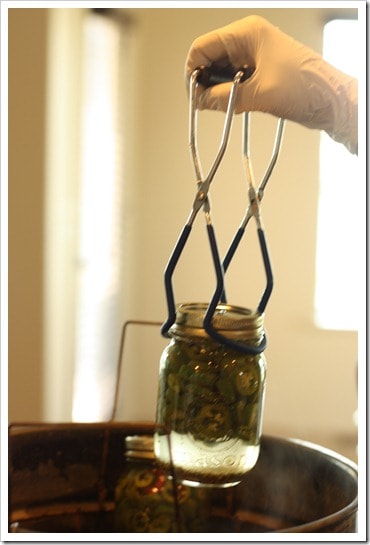 Let cool, undisturbed, 12 to 24 hours and check to make sure the lid sealed. Done!
We put these on sandwiches, 7-layer bean dip, pizza, in burritos, quesadillas – you name it and we probably put these on it!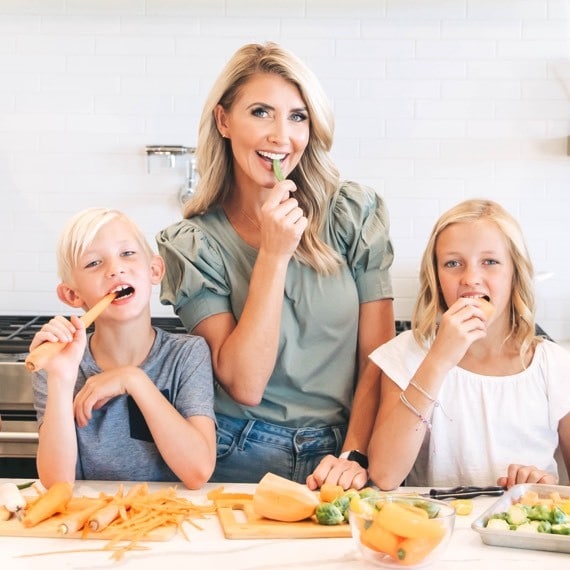 Natalie Monson
I'm a registered dietitian, mom of 4, avid lover of food and strong promoter of healthy habits. Here you will find lots of delicious recipes full of fruits and veggies, tips for getting your kids to eat better and become intuitive eaters and lots of resources for feeding your family.
Learn More about Natalie