Thin slices of zucchini and tender pieces of pork make these kabobs a Summer favorite!
These Grilled Pork & Zucchini Kabobs are a great addition to your BBQ recipes.  You'll enjoy them for your  next summer gathering or evening in your backyard with family and friends.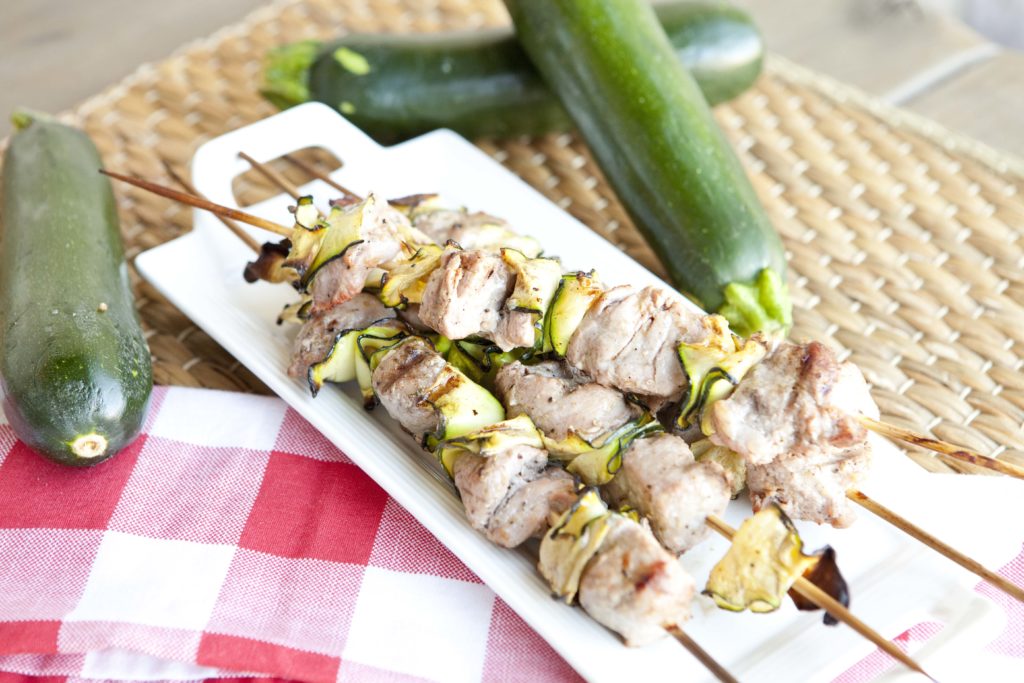 My husband grills year round but summer is our favorite time for busting out the BBQ.  If you have not  started grilling  yet,  it is time to dust off your grill, and clean those grates to make sure it's ready for the rest of the summer.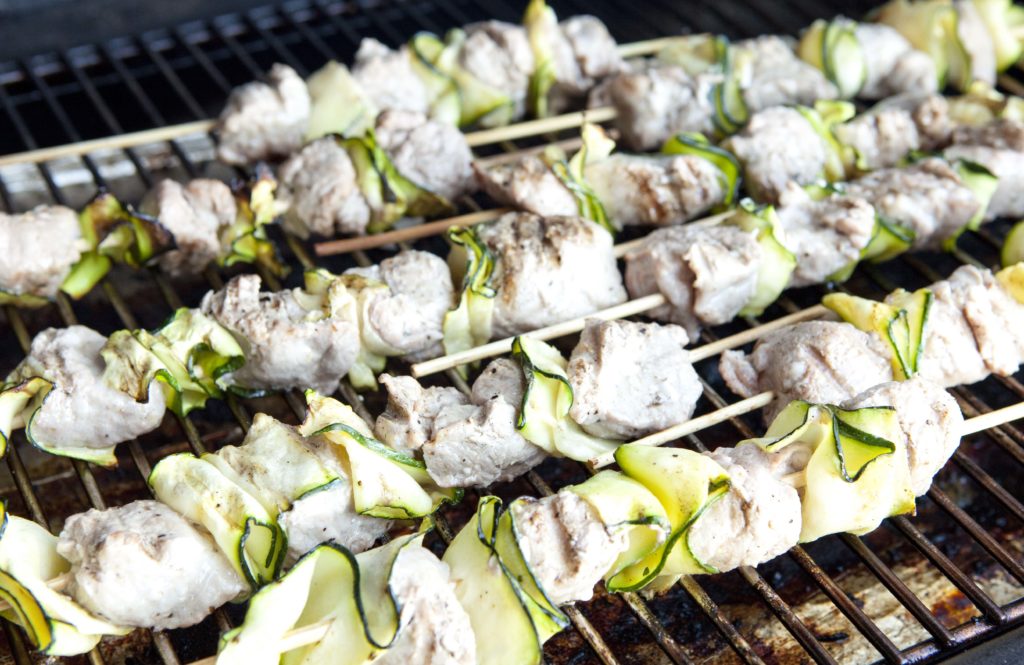 Making the perfect kabob
Last night I made these grilled pork tenderloin and they were incredibly simple and delicious.  All you need is 2 pounds of pork, lemon pepper, salt, black pepper and zucchini. I loved the way this pork is seasoned but if you prefer a different flavor go right on ahead and try that out. I actually marinated mine with a little bit of olive oil and lemon juice because I knew I was going to be gone all day and wanted the pork to be ready to be skewed when I got home from a long day of  swimming with my kids. This seasoning combination makes a juicy and flavorful grilled pork tenderloin. If you are new to grilling or using pork tenderloin I definitely recommend it. It's really a super lean cut of meat.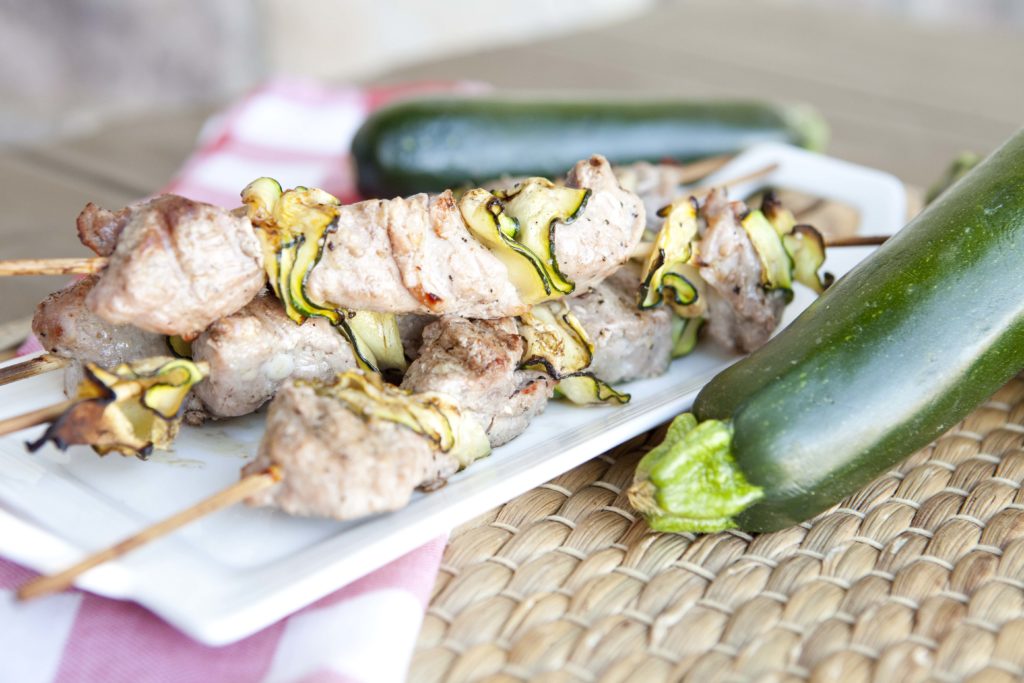 Start by heating up your grill to around 400 degrees. Rub the pork with 1 tablespoon of lemon pepper and 1 teaspoon of each salt and pepper. Cut pork into bite size pieces. While the grill is heating up, prepare the zucchini by slicing them into ribbons using either a mandolin or vegetable peeler. My favorite thing to use is my cheese slicer.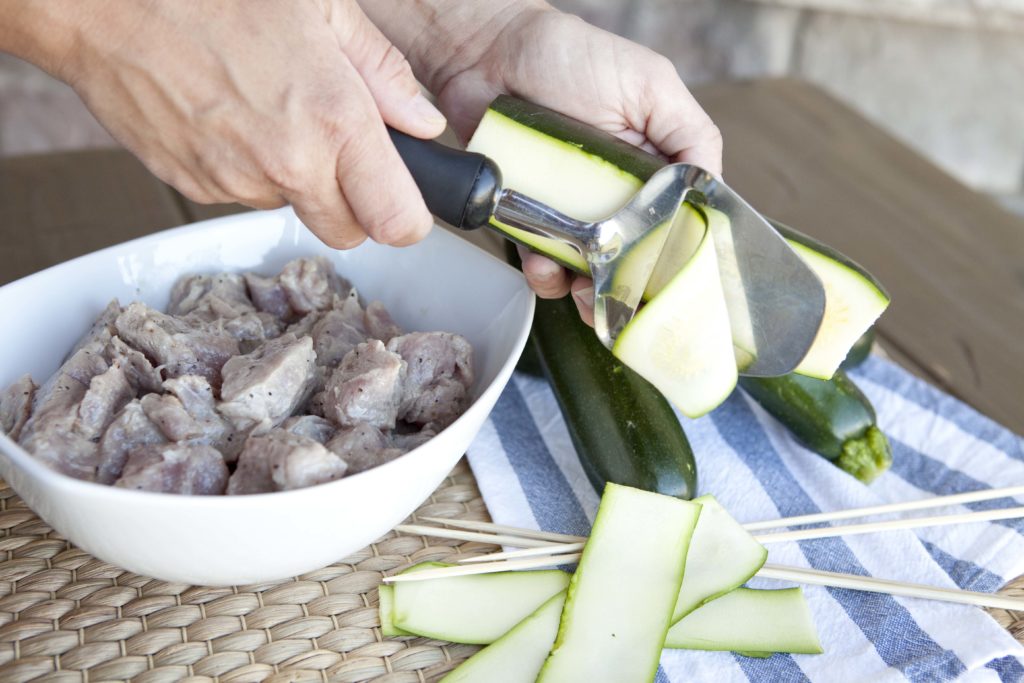 Grilling Tips
Next, alternate skewering the pork and zucchini however you would like. To thread the zucchini ribbon, carefully start at the long end and just curl it into an "S" shape.  You can also roll them up and skewer through the middle. Grill for a total of 15 to 20 minutes and  rotate them about half way through to get even grill marks. Please note most grills cook at different speeds so make sure the pork is cooked to the correct temperature.  Check the thickest piece before removing from grill.  We served them with a side of peaches and French bread which if you would have room on your grill, why not grill both of these side dishes as well!  Have you ever tried grilled peaches? SO SO SO good. You could even serve them over some brown rice. Either way, you will be satisfied with this healthy and delicious Grilled Pork & Zucchini Kabobs.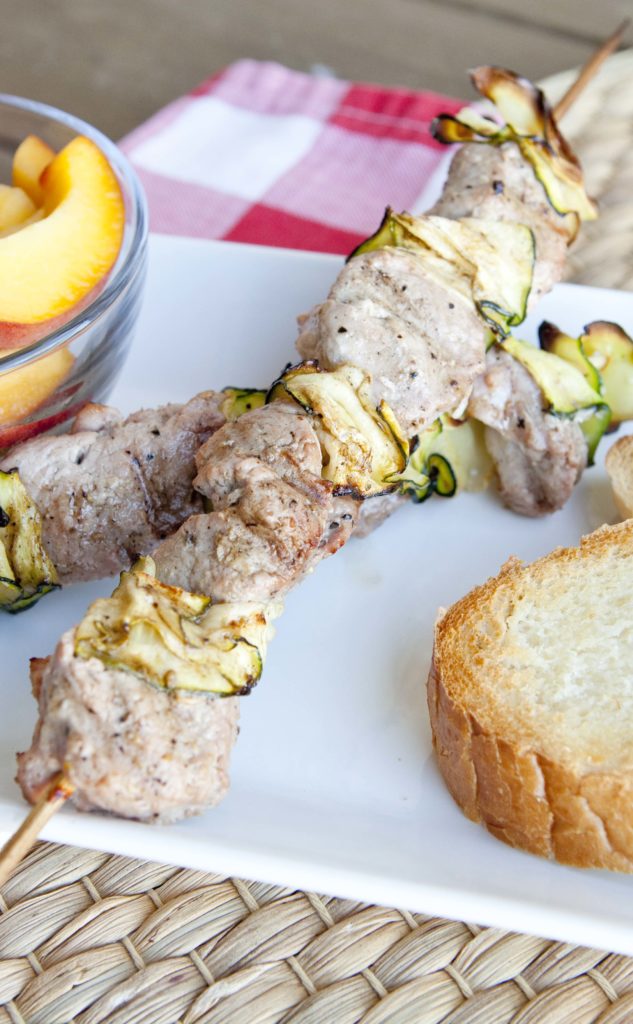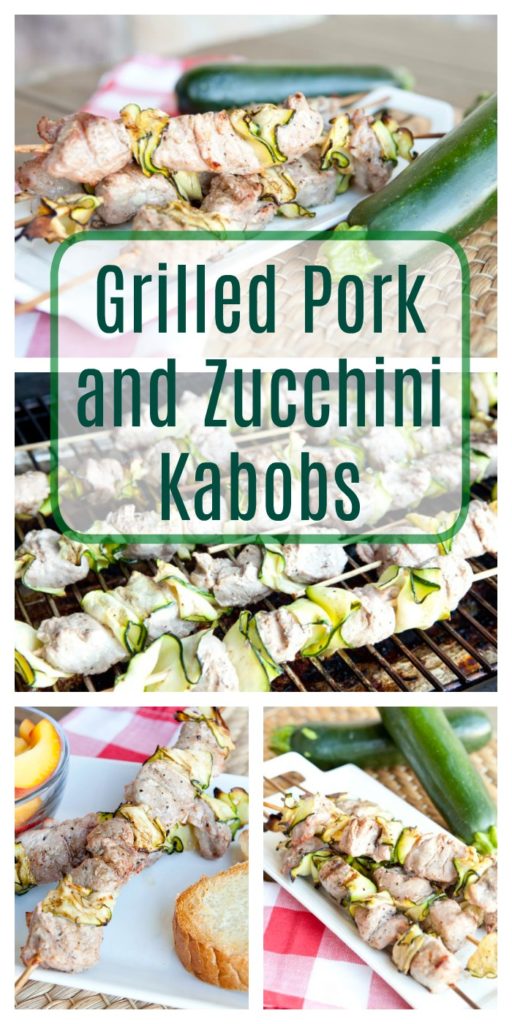 Chicken kabobs have always been a staple so I'm glad to now have pork as new addition to my kabob mix.  I can't imagine grilling pork any other way. Now it's your turn to try this yummy Grilled Pork & Zucchini Kabobs. This pork and zucchini threaded, skewed and grilled will melt in your mouth I promise.