Five Post-Partum Nutrition Tips From a Dietitian Mom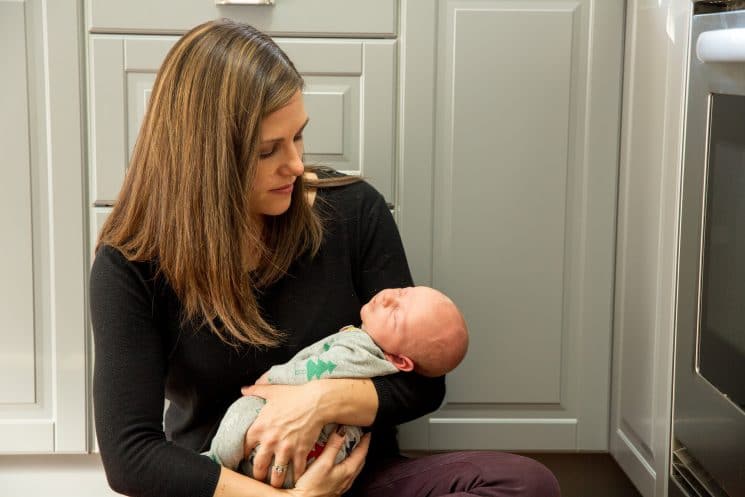 We all know how important nutrition is during pregnancy, and most expectant moms are diligent in making sure that they're meeting their nutrient requirements, as well as avoiding foods that may be unsafe. But what about postpartum nutrition?
Delivering a baby, whether it is naturally or by c-section, is extremely taxing on your body. You require extra calories and nutrients for proper healing and recovery, as well as for breastmilk production. Proper postpartum nutrition is key for both Mom and baby, yet many moms focus so much on their babies and other children. (not to mention sleep deprived and overwhelmed) They often neglect their own health and nutrition during the most critical time.
As a Mom of three, I understand. I remember, after delivering my oldest son, the last thing on my mind was eating balanced healthy meals and snacks. And I'm a Dietitian! I was so focused on nursing and nurturing my wounds that I forgot about the most important element of healing and nursing—proper nutrition. My mom and husband literally had to place food in front of me to remind me to eat. By the time my third baby came along, I was a pro. I made sure to have lots of healthy meals in the freezer and nutritious snack foods on hand.
If you are expecting a baby or have just had a baby, here are my top five post-natal nutrition tips:
1. Ask your friends and family for THIS:
Your focus should be on building a strong bond with your new baby, establishing breastfeeding if that's how you choose to feed your baby, resting when you can, and recovering from labour or a c-section. During the first week or two, you will not only need help with cleaning, laundry, and caring for older kids, but you'll also need some help with meals and snacks. Whether you prepare these meals before you deliver your baby or you have your friends and family deliver meals to you after your baby is born, it's essential that you have some healthy home cooked meals ready to heat up post-delivery. Most Moms would agree that the BEST gifts post-delivery are home cooked meals and healthy baked goods and snacks.
2. Don't skip breakfast:
Just because you don't have a regular or normal schedule doesn't mean that it's ok to skip breakfast. Make sure that you eat a balanced healthy meal when you get up in the morning (even if you plan on going back to sleep in an hour or two). I find it easiest to eat before my baby's first feeding to make sure that I fit it in. After all, you need proper nutrition to produce breastmilk and often in the beginning, feedings can take up to an hour. It doesn't have to be fancy or substantial, but it should include some protein, a source of whole grain, some fruit or veggies, and something to hydrate you (water, milk, milk alternative, diluted 100% fruit juice). If you need to, grab a muffin, a piece of fruit, and a glass of milk to eat while you feed.
3. Keep one-handed snacks available at all times:
I have found that the best snacks are washed and cut up fruit and veggies, homemade cookies and muffins, individual yogurts, homemade trail mix, hard-boiled eggs, and granola bars. Do yourself a favour and stock up on healthy snacks before baby comes. Have your partner make sure that there is always a good assortment of ready-to-eat fruits and veggies so that you don't have to mess around with rinsing them and cutting them up. Near the end of your pregnancy, stock your freezer with high fiber muffins and nutritious cookies for when baby comes.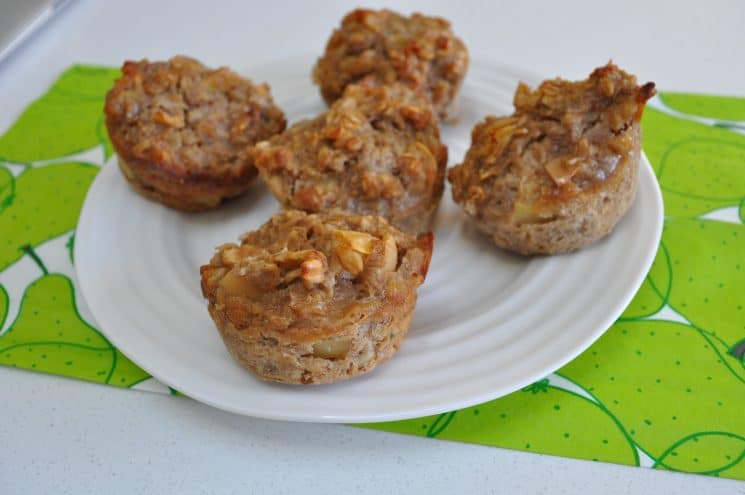 4. Make your water bottle your new best friend:
As a new mom, it's extremely important that you stay hydrated, both to maintain healthy digestion (remember to eat enough fiber too!) and to help establish and maintain a good milk supply. Buy yourself a nice new water bottle and try to always keep it within arms reach, especially when you sit down to nurse your baby. Drink frequently and before you feel thirsty instead of waiting until you're parched—you're dehydrated at that point. If your urine is dark yellow and/or concentrated, that is another indication that you are dehydrated so make sure that you make an effort to drink more frequently—your milk supply (and your own hydration) depends on it.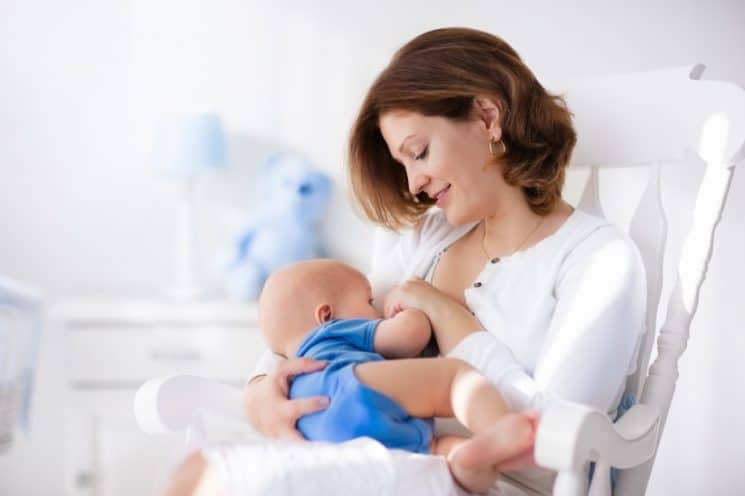 5. Pay special attention to these 3 nutrients:
Protein. Iron. Calcium.
Dairy foods (particularly milk, yogurt and cheese) do not contain much iron, but are wonderful sources of both protein, calcium and in the case of milk, Vitamin D. Dark green veggies and some nuts and seeds also provide calcium.
Follow me on Facebook, where I post nutrition and feeding articles, blog posts, tips and recipes for Moms!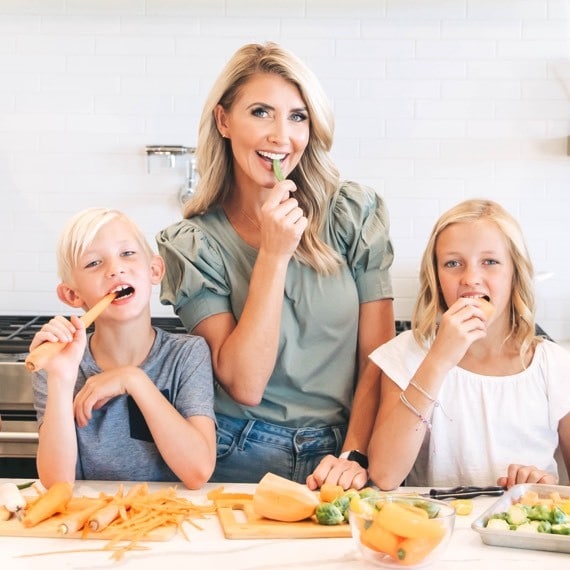 Natalie Monson
I'm a registered dietitian, mom of 4, avid lover of food and strong promoter of healthy habits. Here you will find lots of delicious recipes full of fruits and veggies, tips for getting your kids to eat better and become intuitive eaters and lots of resources for feeding your family.
Learn More about Natalie