Healthy Zucchini Oat Muffins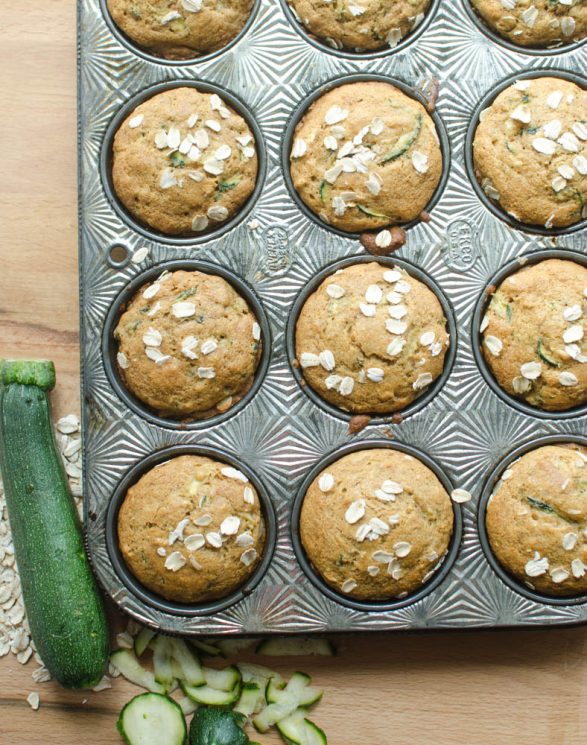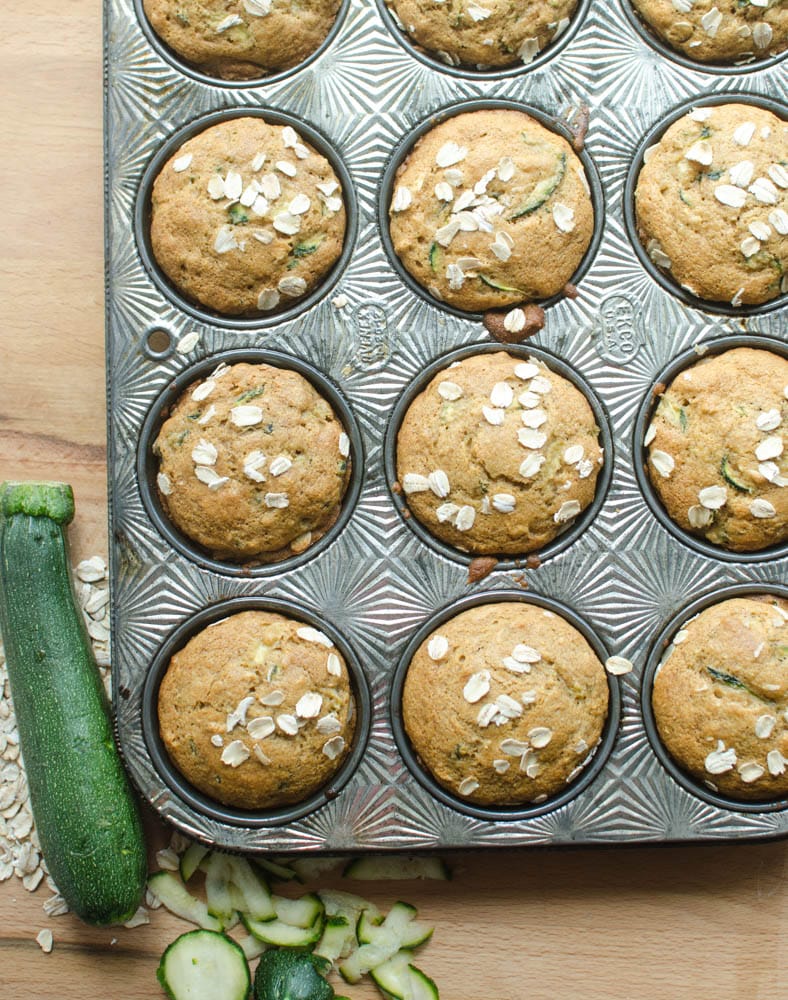 There are few things more delicious than all things zucchini dessert. I love chocolate zucchini cake, zucchini bread, and of course zucchini muffins are always on my list to make during the summer! I love these simple Healthy Zucchini Oat Muffins because they are actually healthy! My kids have no idea and I'm not sad about that. We love these muffins and I make them all of the time! Here's what you are going to love about them: they are made with whole grains, they are naturally sweetened, and they have vegetables in them! What's not to love? I make these for breakfast to go with scrambled eggs, for snacks, and to serve with dinner when I'm making soup or chili. They freeze great and you can double the recipe without any issues. This is a recipe you are going to come back to again and again.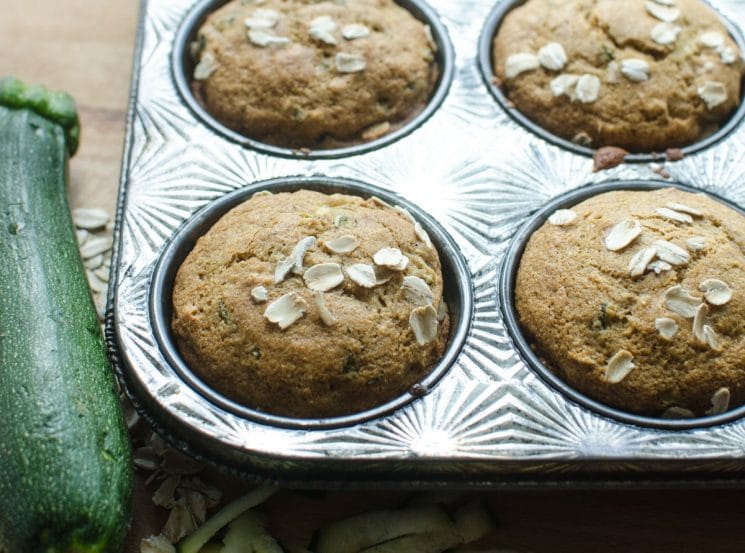 When it comes to the natural sweetener I normally make these with pure maple syrup. It's light, sweet, and there's no indication of "maple flavor" in the end product. I have also made these many time with honey instead of maple or a mix of the two if I'm short on one. The honey muffins have a bit of a honey flavor and seem to be a bit sweeter. Use what you have, we like all of the options!
I hope you try these Healthy Zucchini Oat Muffins and make them again and again. I know their'll become a fast favorite in your home just like they have in mine. These are great to keep a second batch in the freezer too for quick mornings. Just let the muffins cool to room temperate, stick them in a zipper-top freezer bag and freeze for up to a month. Just let them thaw at room temperature for about 40 minutes before eating. This recipes is adapted from and inspired by Gimme Some Oven.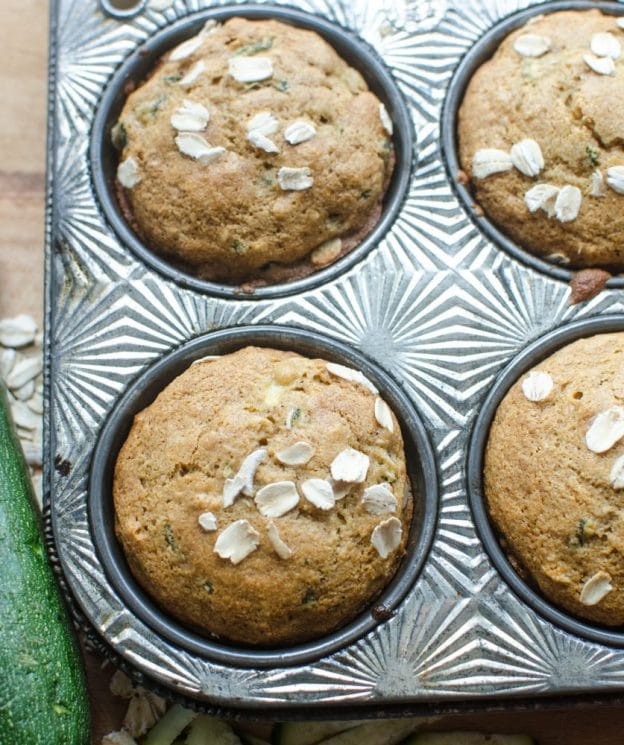 ---
Melissa cooks, confesses, and corrals chickens and children at Bless this Mess. Here you can find healthy recipes (with some simple desserts included), a peek at her hobby farm, and the joys of raising five little ones, eight years old and younger. She's got a whole lot of mess to bless!
Check her out!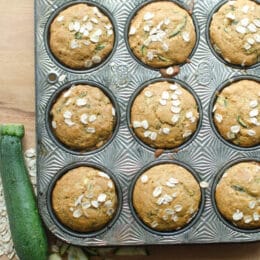 Ingredients
1 1/2

cup

flour, whole wheat

1

teaspoon

baking powder

1

teaspoon

baking soda

1

teaspoon

cinnamon

1/2

teaspoon

salt

1

large

egg

1/2

cup

maple syrup, pure

1/3

cup

almond milk, unsweetened

1/3

cup

coconut oil

1

teaspoon

vanilla extract

1 1/2

cup

zucchini

1/2

cup

oats, dry
Instructions
Preheat the oven to 350 degrees and grease a 12-cup muffin tin well.

Peel and grate zucchini.

In a large bowl add the flour, baking powder and soda, cinnamon, and salt. Use a whisk to combine well.

Make a well in the center of the dry mixture an add the egg, syrup or honey, milk, coconut oil, and vanilla. Stir until the mixture just comes together (don't over mix). Add the zucchini and oats and stir to combine.

Divide the mixture evenly between the 12 muffin cups. Sprinkle a few additional oats on eat muffin if desired. Bake for 16-20 minutes until a toothpick inserted into the center comes out clean. Remove from the oven and let the muffins cool on a wire rack for 5 minutes. Remove from the muffin pan and serve warm, at room temperature.