Don't Fret The Sweat: Teaching Kids To Use Deodorant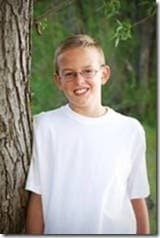 Driving 6, 12-year-old boys home from a week at scout camp should earn me a major award! They had spent the week in the mountains, 2.5 hours from civilization. There were no showers to clean the sweat off their bodies, and no washing machines to sanitize the clothes they both slept and played in. I'm no stranger to horrible smells. From the time my kids could wear socks, they've had super smelly feet. But the smell from these scouts went beyond stinky feet. The BO from the back seat was almost unbearable. I made the entire trip with the window down and my sleeve pulled over my hand and pressed to my nose.
As soon as we got home, I ordered my 12 year old to take a shower, put his clothes in the washing machine, and meet me in the kitchen for a talk. I didn't realize this time had come. My kids are growing up faster than I realized. While he was in the shower, I ran to the store to purchase his first stick of deodorant.
The conversation went like this:
Me: "Nate, do you know what deodorant is?"
Nate: "Yeah."
Me, "I need you to start wearing it."
Nate: "K," and he walked away.
This is typical of every conversation with my 12-year-old boy. He gives me one word replies and walks away. No big deal, as long as he complies. He turned 13 one week ago. We ask him often if he remembered to put deodorant on. He had been forgetting a lot, until the last few weeks, as he started Jr. High and apparently likes girls now. Lucky for the world, girls in Jr. High don't like boys who smell. They have been more influential than I can ever hope to be.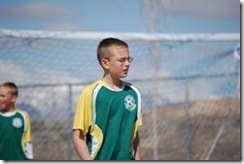 Are you getting ready for this conversation? Unilever's Don't Fret The Sweat campaign has help for you! They've signed on a panel of experts to get your questions answered. The Don't Fret The Sweat Facebook page, is an educational resource that can help you choose the right deodorant for your tween, as well as give you support and advice. Check out real life stories and tips, so you don't have to drive 2.5 hours with a stinky 12-year-old boy.
Unilever's Don't Fret The Sweat campaign has launched at the perfect time for me. Their current products include:
Degree® Men
Degree® Women
Degree® Girl
Dove®

Suave®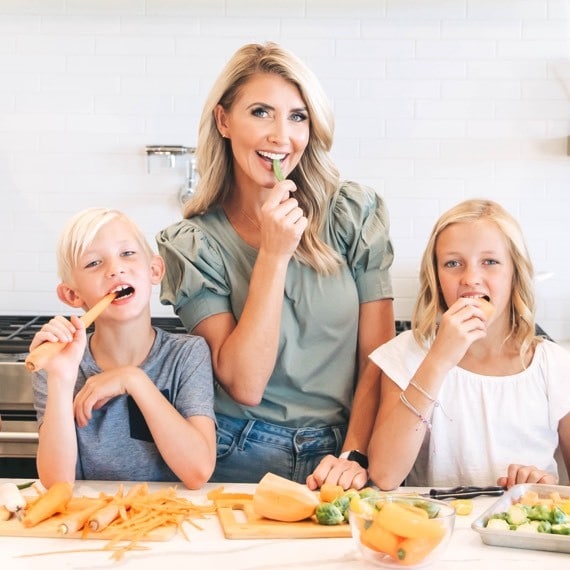 Natalie Monson
I'm a registered dietitian, mom of 4, avid lover of food and strong promoter of healthy habits. Here you will find lots of delicious recipes full of fruits and veggies, tips for getting your kids to eat better and become intuitive eaters and lots of resources for feeding your family.
Learn More about Natalie