How to Teach a Nutrition Lesson (Grades K-2)
You don't need to be a dietitian to share healthy ideas with your classroom! This article gives you the inspiration and resources to build a short and engaging nutrition lesson for kids in grades K-2.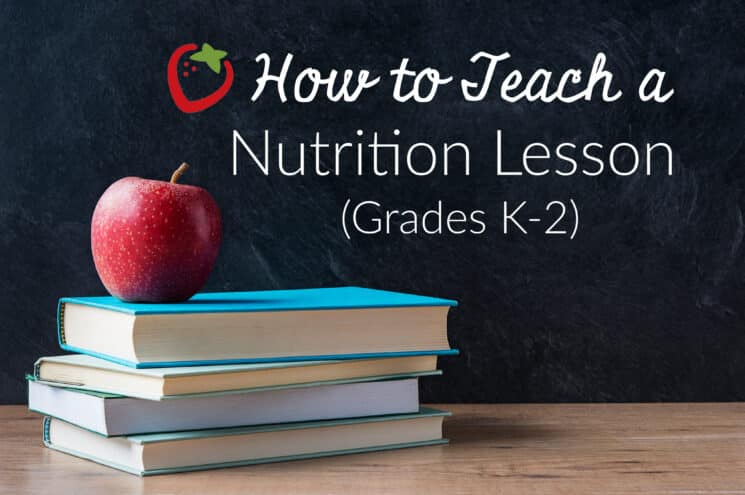 So… you've just been asked to teach a nutrition lesson to elementary-aged kids. Sound fun? Frightening? Or a combination of the two?
Even if you don't have any formal nutrition training, you can still share meaningful lessons about healthy eating with the students in your care.
Use this guide to help you craft a nutrition lesson for grades K-2 that's educational, positive, and fun.
General Guidelines for Teaching Elementary Nutrition Lessons
Keep it simple. Kids in this age group don't need to know a single thing about calories, carbohydrates, or fat. Teach instead about eating colorful foods, trying new flavors, and eating "a little bit of everything."
Break up your lesson into short segments. An example lesson plan might be: read a book, then taste a veggie, then color a picture. Short, distinct segments helps kids follow along and stay interested.
Emphasize the positive. Especially when your audience is very young kids, avoid talking about foods that are "bad for you." Focus instead on empowering kids to try the healthy foods their parents serve, especially fruits and veggies.
Be playful! No matter the subject of the lesson, kids crave playfulness! Read a funny story, sing a silly song, and tell a cheesy joke about veggies.
Specific Nutrition Lesson Talking Points
Here are four simple talking points to guide your lesson planning. You don't have to memorize these, of course! Feel free to add your own voice and style to these ideas.
"Food is fuel for our bodies. It gives us energy to run, play, laugh, and grow."
"All the food groups are important. Meat, milk, beans, and nuts help us grow strong. Whole grains give us energy to play. Fruits and vegetables keep our cells happy so we can feel well and live a long life."
"Fruits and veggies taste good. There are so many ways to eat fruits and veggies. If you don't like a food raw, you might like it cooked. Or in a smoothie. Or in a pie!"
"Eat the rainbow. Every color is good for you in its own special way. "(Ask the class to name at least one fruit or veggie that comes in red, orange, yellow, etc.)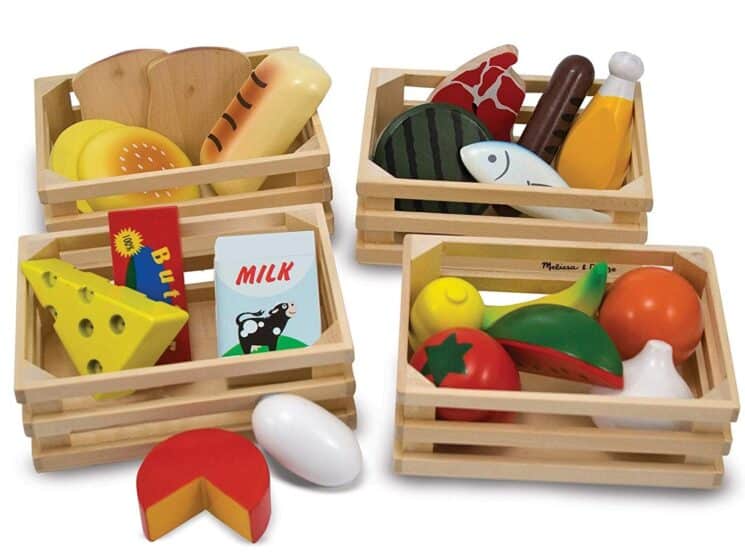 Nutrition Games and Activities
Pick one or two simple activities for your class, so students can get a chance to think about healthy eating habits in a new way.
Present a Tasting Tray. Let kids taste a rainbow of fruits and veggies off a platter. Ask for a show of hands for each food, asking who "likes it" and who is "learning it."
Sort play food. This set has four crates filled with foods from each food group.
Sing "Apples and Bananas." Kids love this silly song about vowel sounds and fruit. (We've subbed in "broccoli" for apples, too.)
Bring in a variety of fresh fruits and vegetables, and try to get the students to name them all.
Read a book about healthy foods and positive food attitudes. See our list of recommended titles further down in the post.
Get a felt board with felt veggies, like this one, so students can sort and name different kinds.
Cook a simple recipe. We have actually prepared our Sweet Spinach Muffins in the classroom before (we baked them in the school cafeteria oven.) They were a hit!
Color pictures of fresh food. This page has cute printable pages of fruits, veggies, and dairy foods to color.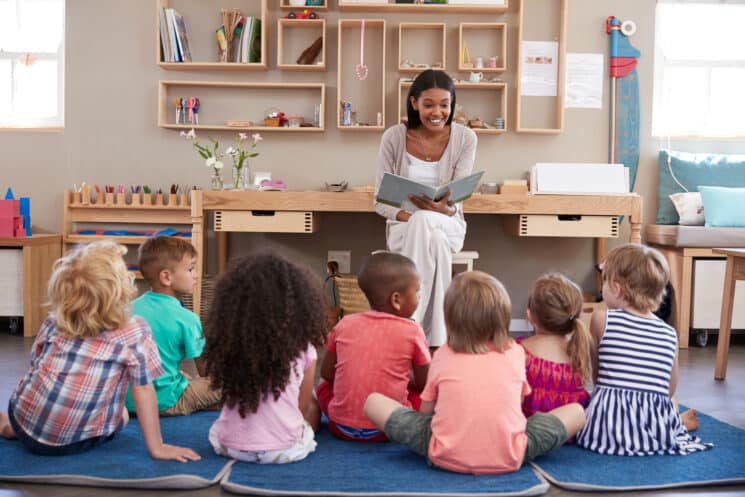 Support Your Lesson with a Book
Stories reinforce nutrition messages in a powerful, memorable way. And there are so many charming kids' books you can bring into your classroom. Here are some we love:
Get even more book ideas in this post.
More Resources for Teaching Nutrition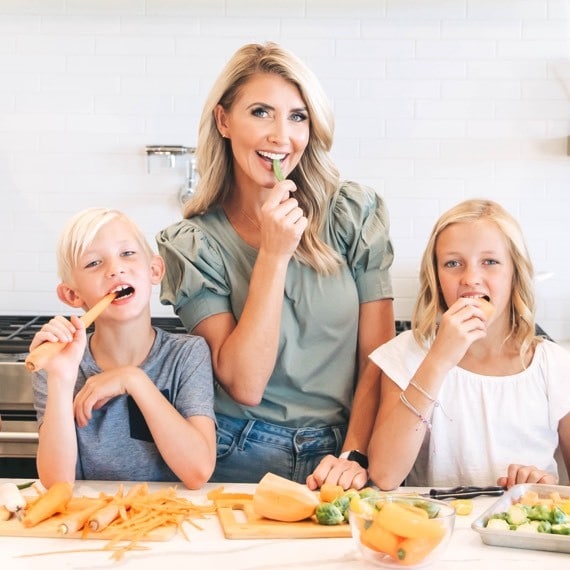 Natalie Monson
I'm a registered dietitian, mom of 4, avid lover of food and strong promoter of healthy habits. Here you will find lots of delicious recipes full of fruits and veggies, tips for getting your kids to eat better and become intuitive eaters and lots of resources for feeding your family.
Learn More about Natalie