Celery Juice- A Nerve Tonic
Did you know celery was used for medicinal purposes before it was a food? I started looking into it after my Grandma gave us this old medicine bottle. I think it's pretty awesome! If you look up close, it gives all the benefits of celery (as they knew back in the day.)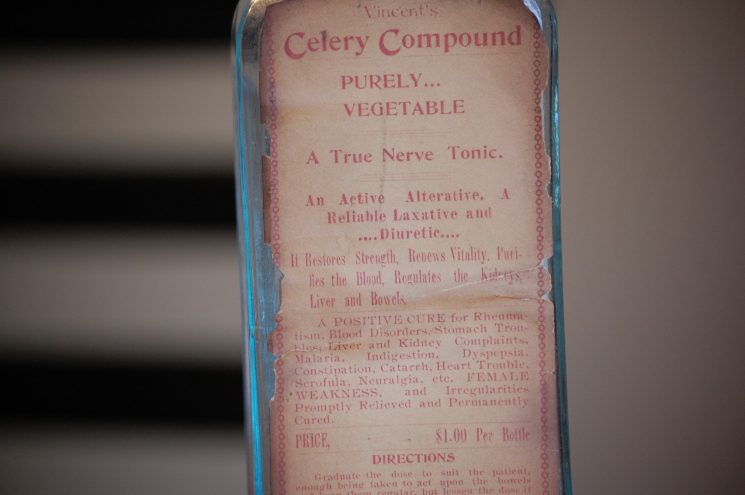 It says: A reliable laxative and diuretic. It restores strength, renews vitality, purifies the blood, regulates the Kidneys, Liver, and Bowels. A positive cure for Rheumatism, Blood disorders, stomach troubles, Liver and kidney complaints, malaria, indigestion, dyspespia, constipation, catarrh, Heart trouble, scrofula, neuralgia, etc. FEMALE WEAKNESS and Irregularities promptly relieved and permanently cured.
I think it's hilarious that FEMALE WEAKNESS is in all caps. I love old things like that. My husband has some very old medical books with crazy cures for everything. But this I know, once my kids start complaining of cararrh, I'll be pulling out the celery.
Our adventures in celery:
I figured the best way to get some real benefits of concentrated celery ( the real benefits being immune support and blood pressure regulation) is to juice it! We borrowed my sisters (Queen Bee Online Mother) juicer.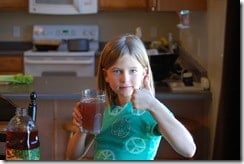 Something else you could do with the juice is add it to vegetable soup. My friend Eliece makes this and decided a good plan would be to juice a bunch of celery and freeze it in small portions for when she makes the soup. Then she doesn't have to get a juicer out every time she wants to make soup! Great Idea Eliece!!
Our favorite celery juice recipe that you can find in my new 201 Smoothies and Juices book is called "cool as a cucumber":
1 cucumber
2 cups red sweet cherries, pitted
2 celery stalks (leaves intact)
Other celery ideas:
Add the celery juice to smoothies!
What do you think? Will your kids try some celery juice?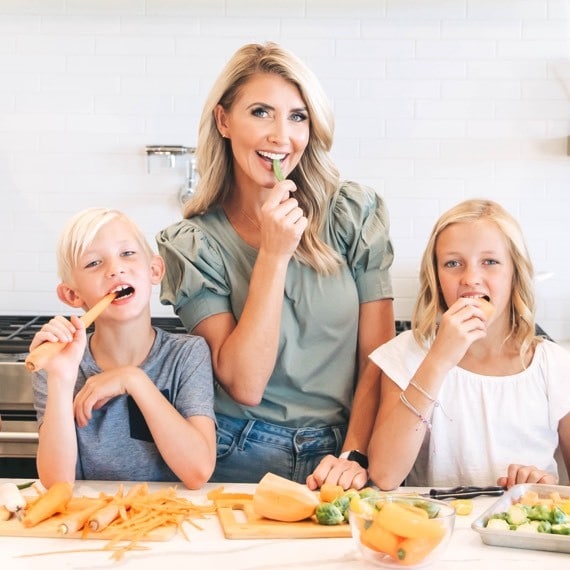 Natalie Monson
I'm a registered dietitian, mom of 4, avid lover of food and strong promoter of healthy habits. Here you will find lots of delicious recipes full of fruits and veggies, tips for getting your kids to eat better and become intuitive eaters and lots of resources for feeding your family.
Learn More about Natalie