Add broccoli and carrots into kid-friendly biscuits for a picky-eater win!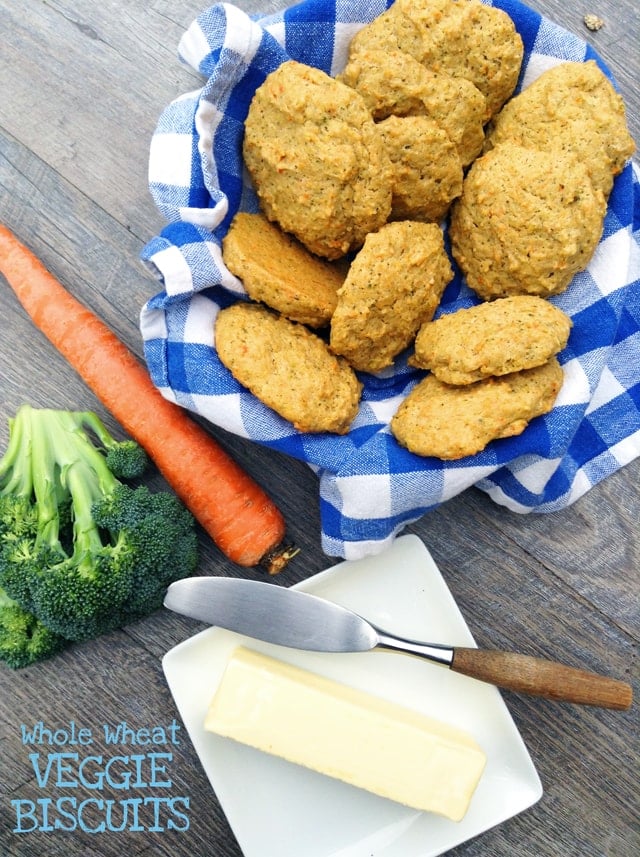 Last week I was busy pureeing broccoli and carrots for Broccoli Orzo when I noticed how pretty the vegetables looked all crumbled together. I started wondering how else I could use this gorgeous blend of veggies, and I decided to try incorporating them into the buttery biscuits my kids love to eat. Guess what? Whole Wheat Veggie Biscuits became a hit!

We want to share this recipe with you because it's a great one to try with your picky eaters. The veggies are finely-chopped and baked into kid-pleasing biscuits.
Notice how I didn't call them "hidden" veggies? We are always honest and up-front with our kids about the ingredients that go into their food. And we advocate this approach to all parents!
OUR LATEST VIDEOS
Not only does this help you gain trust with your kids, it also opens the door to greater food acceptance later on. If your kids decide they love these Whole Wheat Veggie Biscuits, they might be more willing to try broccoli soup next week. And that benefits everybody!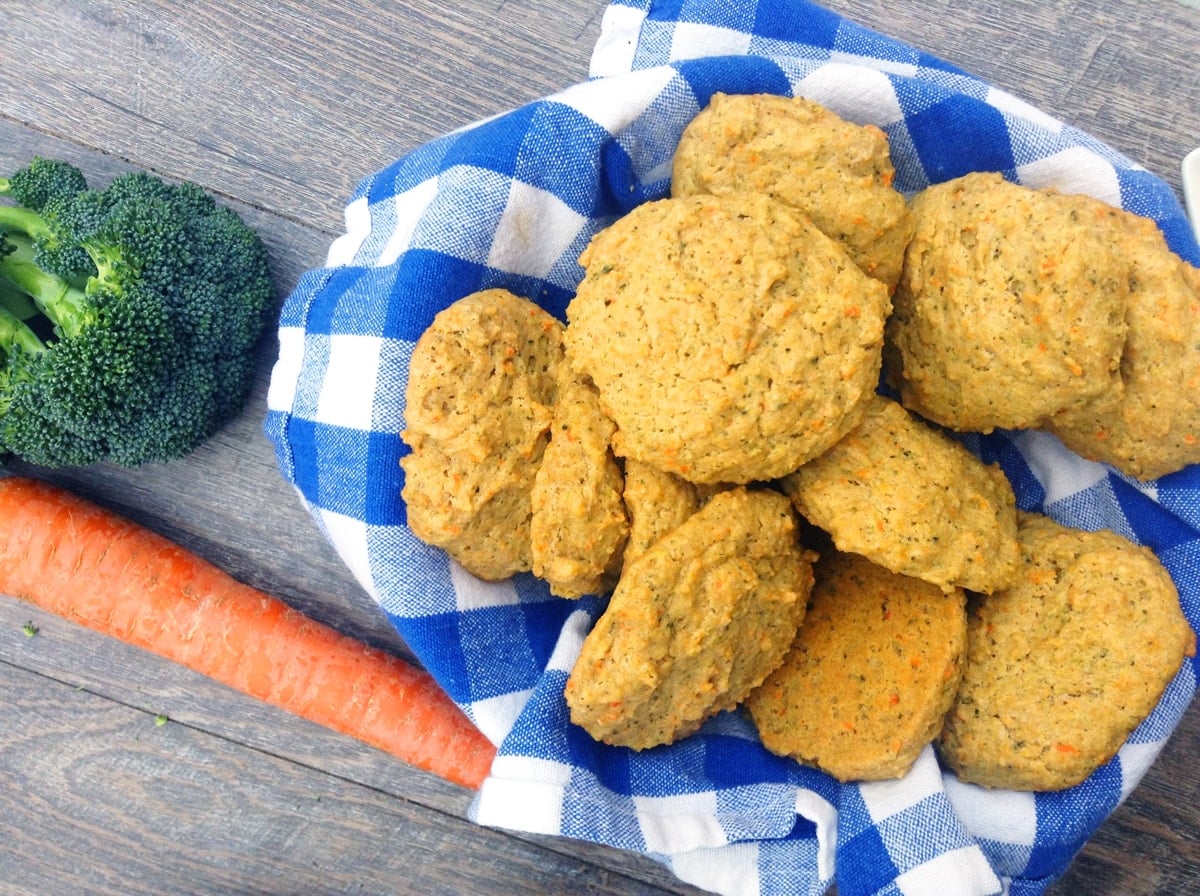 Turning these biscuits into a veggie bonanza was so simple. All I did was incorporate a cup of processed and chopped carrots and broccoli into a simple whole wheat biscuit recipe.

Your family will love the familiar, warm biscuits flavored with tiny veggies (flavor-wise, think veggie crackers or veggie cream cheese. Yum!)
Follow the steps below to whip up a batch of Whole Wheat Veggie Biscuits tonight!
First, peel and roughly chop one carrot and two cups of broccoli.
Then place the veggies into a food processor, and let it run until the veggies are super finely chopped.
Next, wipe out your food processor, and add all the remaining ingredients EXCEPT the flour and veggies.
Add the flour and veggies, and pulse until just incorporated (do not over-mix.)
Almost done! Spoon the batter onto a baking sheet and bake at 350 F for 25-30 minutes.
Enjoy alongside soup or stew or even as a snack with a bit of butter!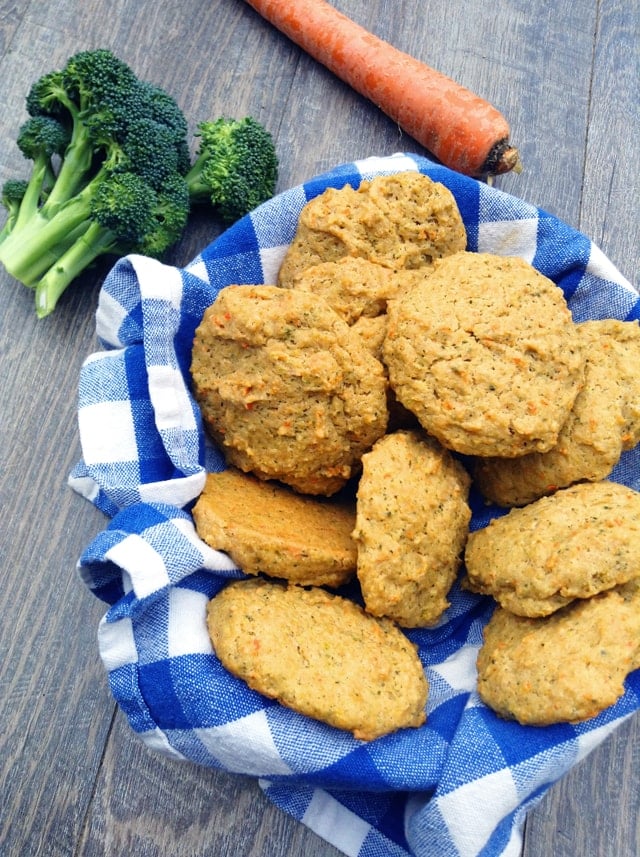 Love this recipe? Don't stop here… the options for biscuit add-ins are endless! Try fresh or dried herbs, spices, fresh or dried fruits, nuts, and more. Do you have your own nutritious add-ins that you love to put in baked goods? What have you tried?