Top 10 Features of the Best Meal Planning App
The top 10 things I wanted in a meal planning app (and got!)
When I imagined a healthy meal planning app that would not only make meal planning easy, but also help me to have dinner on the table every night, even when I didn't want to.. I imagined Prepear. Seriously! What began as a wish list for effortless meal planning, literally became a reality. Before we even began building the app, there were certain features I knew I wanted in my life. Let me share with you a peak inside my mind for the top 10 things the perfect meal planning app needed, and how we built Prepear to be the answer.
We (Super Healthy Kids) started selling meal plans in 2011. We wanted to share healthy recipes that our own families were eating, but in a way that would help you actually get the meals on your table (by giving you the grocery list, etc). But of course, over the last decade, technology kept advancing, even though our meal plans were still stuck with Natalie and I doing almost all of it manually. That all changed last year when we hired the best team of developers to build our MEAL PLANNING DREAM APP! These were the 10 things we asked for, and it's exactly what we got!
The best meal planning app for healthy eating (for me):
1 ) Must have an easy way to upload my own recipes
Even though I follow the Super Healthy Kids meal plan (because our dietitian Jackie writes them to help us eat healthier!), I still need to swap in some family favorites from time to time! Prepear has an easy import feature where I can either add recipes by typing them in or uploading from the internet. Once I import a recipe, it's bookmarked into my cookbook! Ready to use in my meal plan with nutrition data and a shopping list, just like magic!
2) Must have an easy way to organize my recipe box.
I have saved recipes from SO many places online and in real life. Notebooks, cookbooks, torn magazines, Pinterest, screen shots, etc. Having them ALL in one place and organized for easy finding was very important to me. The best part of Prepear as a healthy meal planning app is the ability to keep them organized in "collections". I've saved my recipes in collections like "office favorites" and "rotisserie chicken" for all the things I can make when I get a rotisserie from the store. I'm also trying to share our family favorite collection with my teenage daughter so she can have our family recipes when she moves out.
3) Must have an easy way to search and filter recipes.
A lot of meal planning apps I tried didn't have any recipes already loaded into the app. This was a huge turn off for me, because I want to get started with the app to see if I liked it, but I didn't want to spend the time uploading my recipes if I wasn't going to like it. But, while I wanted a huge library of recipes already in the app, it isn't helpful if you couldn't filter, search and sort. The search feature on the Prepear meal planning app is awesome! But more importantly, you don't even need the filters if you just type what you are looking for into the global search bar at the top. I always find exactly what I need!
4) Must have a cooking mode.
I needed a feature that doesn't turn off my screen while I'm in the middle of a recipe. We call this "Prepear mode"! And I love it! Not only do I not have to touch my screen with my hands covered in food, it can also show you only one instruction at a time so you can easily see it from across the kitchen!
5) Must have a simple drag and drop to plan meals.
I wanted the simplest way, with the least amount of obstacles, to actually get your recipes ONTO your meal plan. You can do this in Prepear with two simple taps! Super easy!
6) Must have an automated grocery list.
This may seem like a no-brainer, because most meal planning apps have a built in automated grocery list. BUT they aren't always helpful! I can make a list as easily as the next person, but I wanted more out of my grocery list. I wanted to keep things off the list that I won't be buying for the next year, LIKE SALT! It doesn't have to be there every week cluttering up the list. So instead, we have what we call "The Pantry", that allows you to keep things off of your grocery list that you don't need to buy. Likewise, there are things I NEED to buy that aren't part of a recipe (like toilet paper). So, my perfect list for a meal planning app needed a quick-add for those other items. Our development team also went a step further, to allow you to click on the ingredient and add notes like best price, or whatever you need!
7) Must have an easy way to

follow & share other peoples

meal plans and recipes.
The social features of Prepear are unlike anything I imagined. I just wanted to see what my neighbor was eating for dinner, or see what the body builder at the gym was eating (lol), and our meal planning app let's you do that! Follow someone and you can click on their "meals planned" or share in the "food feed" recipes you've tried. It's SO FUN!!
8) Must also have an option to purchase pre-loaded meal plans for special diets.
Meal planning, (when someone else tells you what to eat), is an interesting service. We all have different tastes and food preferences, and our kids, even more so. Then, there are times when I just want someone to tell me what to make for dinner. There's also those times when a doctor recommends eliminating a food group, or your child has an allergy you have to navigate, or you just want to see if your health improves by going vegan, or gluten free, or whatever. I needed a meal planning app that could fit all those needs in one place. Prepear essentially has a marketplace for multiple meal plans from different bloggers, to fit different eating styles.
9) Must show my weekly meals in one view.
I'm such a visual person! I love to see my week on one screen. It may seem trivial, but it's the way I plan my life- one week at a time!
10) Allow me to interact with other people that have similar food tastes as me.
One thing that we wanted to accomplish through Prepear is to connect people! Connected cooking (both socially and with kitchen technology) is our main goal. Even if I don't know someone in real life, I love to connect with people through recipes, and with those who have similar food tastes and interests. Prepear can be that platform. Such as, I know this isn't healthy, and may not belong in an article here, but I love COOKIES! I love them so much that I have a secret Instagram account where I only share pictures of cookies! But on Prepear, I also have a cookie collection. I'd love to connect with you on Prepear, and I'll add you to my collection if you have some awesome cookie recipes you want to share with me! Once you get the meal planning app, find and follow me on Prepear at amy-roskelley! Then leave a comment here for me to add you to my cookie collection!
And of course, I have a few other things that are still on my wish list, that our team is working tirelessly to bring to Prepear (like grocery delivery) but it's coming soon! I'd love to hear what you think would make the perfect meal planning app, and maybe we could get it into a future update!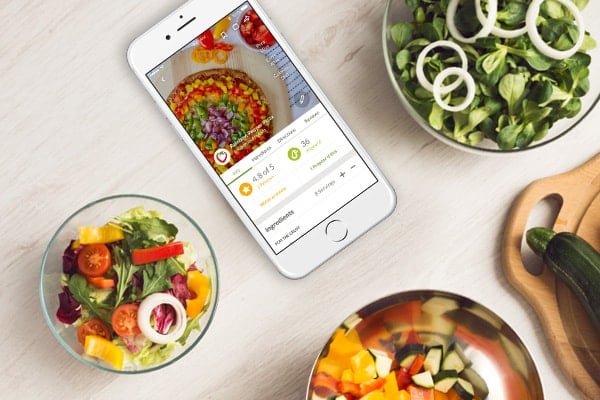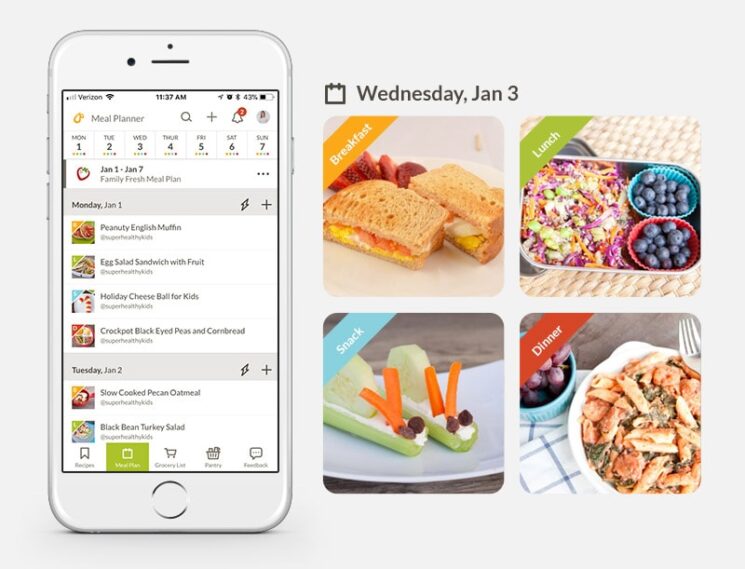 If you are still confused on how Super Healthy Kids integrates with our mobile app Prepear, the most important thing to know is that the Prepear meal planning app is FREE. The subscriptions to special meal plans, written by us (and other bloggers) is the Gold Version of Prepear!
Get more details on our Super Healthy Kids sales page here.
Or check out all the awesome FREE features on Prepear.com!
Some screen shots from my account on the meal planning app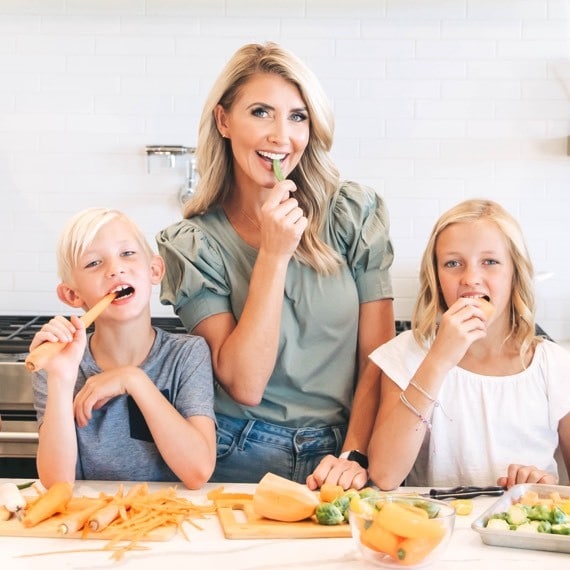 Natalie Monson
I'm a registered dietitian, mom of 4, avid lover of food and strong promoter of healthy habits. Here you will find lots of delicious recipes full of fruits and veggies, tips for getting your kids to eat better and become intuitive eaters and lots of resources for feeding your family.
Learn More about Natalie