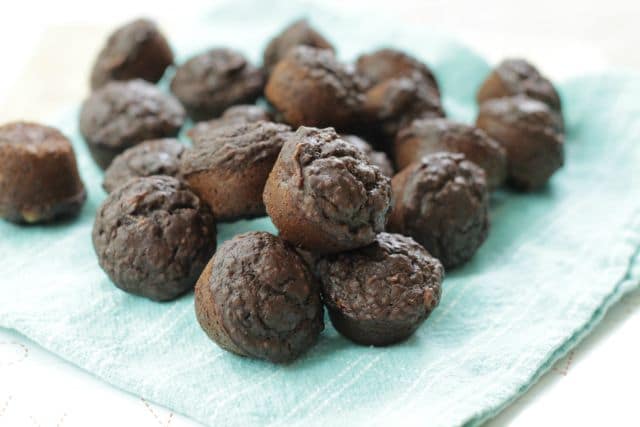 Having a food allergy in the house can make mealtimes a challenge, but with a handful of easy—and yummy recipes—you can cook meals that the whole family will love. This Allergy-Free Banana Cocoa Muffins Recipe is naturally sweet, really moist, and have a hint of cocoa flavor that makes them taste almost like a treat. We love them warm out of the oven for breakfast, packed in lunches, or chilled and topped with a drizzle of honey as dessert.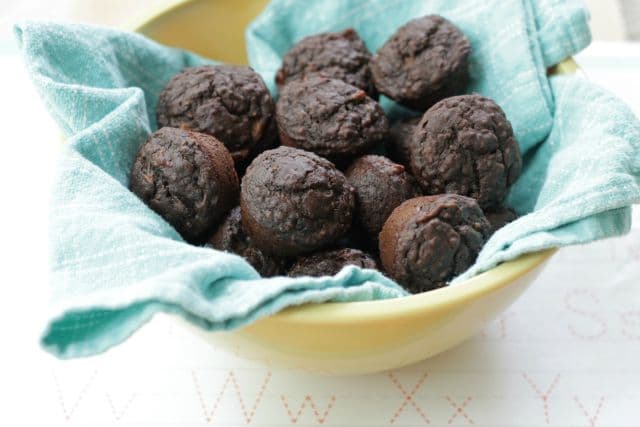 A few years ago, I was having debilitating daily migraines. It took me many months to figure out the cause and once I realized that wheat (or gluten) was the culprit, I knew I had to change my diet. Since then, I've been very aware of how hard it can be to eliminate common ingredients from our diets—and the diets of our little ones. Thankfully, gluten-free (and allergen-free) baking has come a long way in the past few years—it's so much easier to make delicious foods that more of us can eat without having to stock the kitchen with piles of expensive ingredients.
Gluten-free baking can be a challenge since wheat flour naturally provides structure to baked goods like muffins, but after many (many) experimental batches, I've found a few methods for baking muffins, cakes, and cupcakes that deliver on both texture and flavor. And since I know that so many families face the challenge of allergies to foods including eggs and nuts, I developed these muffins to be free from the top 8 allergens—so they are free from wheat, soy, peanuts, tree nuts, eggs, corn, milk, fish, and shellfish.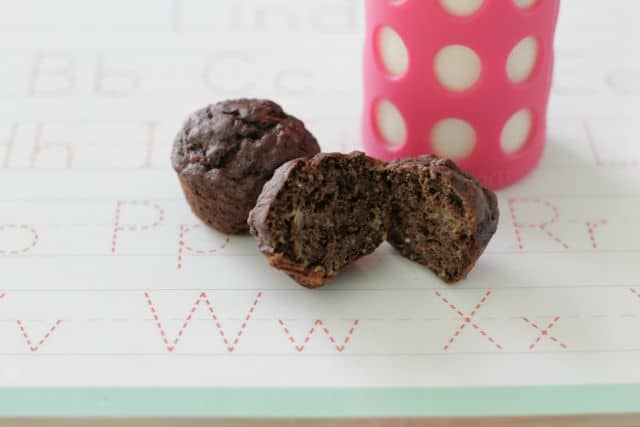 OUR LATEST VIDEOS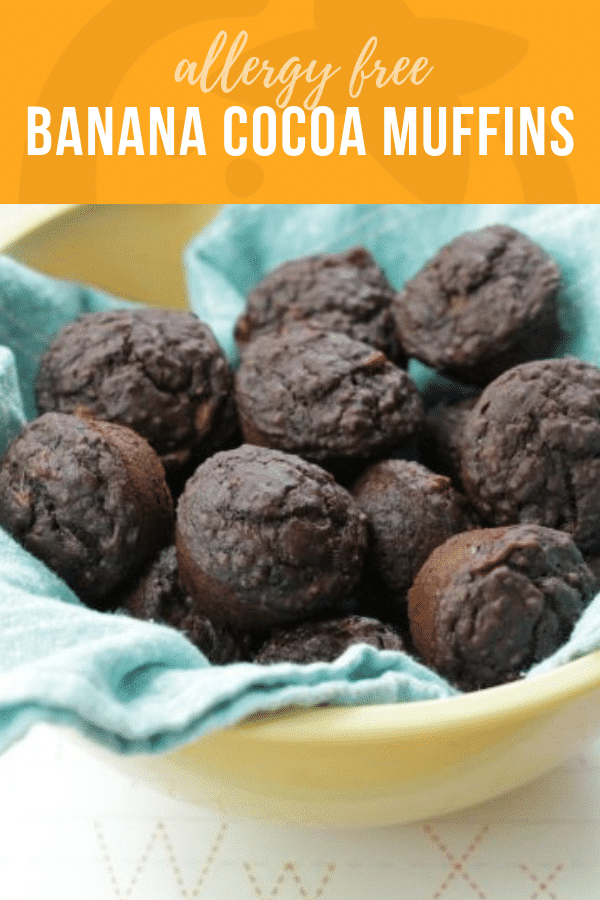 Chia seeds replace eggs and add structure and healthy fats and protein to the muffins. Mashed bananas provide natural sweetness and more structure. And buckwheat, which is not a wheat and is actually related to rhubarb, takes the place of wheat flour. Buckwheat is high in fiber and complex carbohydrates, so it can provide long lasting energy, and it has a pleasantly nutty flavor. I chose to use coconut milk—the kind that comes in a carton and is sold in the milk department—instead of dairy milk, though you can use any milk that you like here. The resulting mini muffins have the same texture that you'd expect from a traditional muffin, but they are safe for many more kids—and moms—to eat.
I've even "frosted" these little muffins with nut butter, Sunbutter, or whipped coconut cream and served them as cupcakes to my girl and her little friends. No one is ever the wiser!
Amy Palanjian is a writer, editor, recipe developer, and crafter for magazines, books, and websites. She's also mama to a very energetic little girl who inspires her to share wholesome, yet realistic recipes and feeding tips with other parents of little ones at her site Yummy Toddler Food. For more inspiration, check out her website and Instagram.