10 Kids Books that Teach Nutrition
Combine story time with educating kids about nutrition, and you have a recipe for success! These 10 books that teach nutrition are perfect to get you started!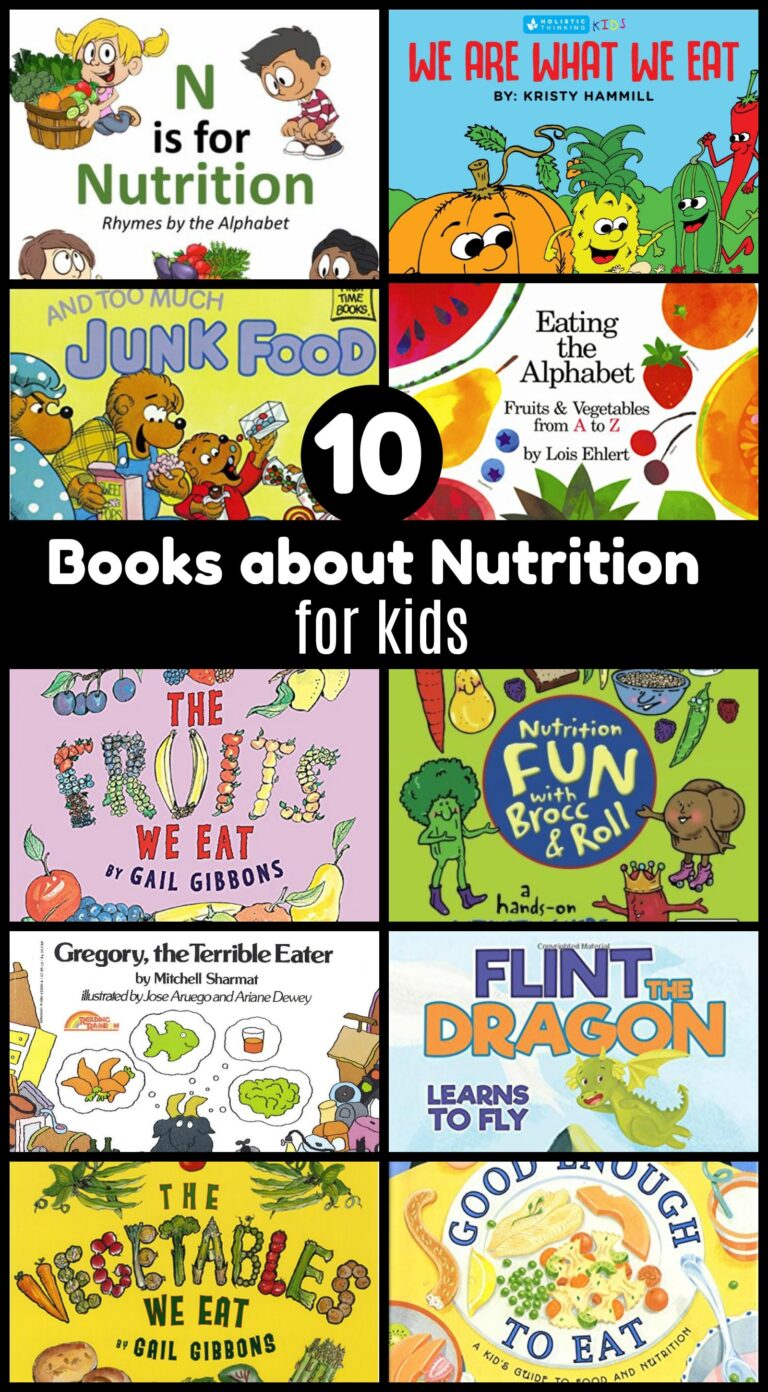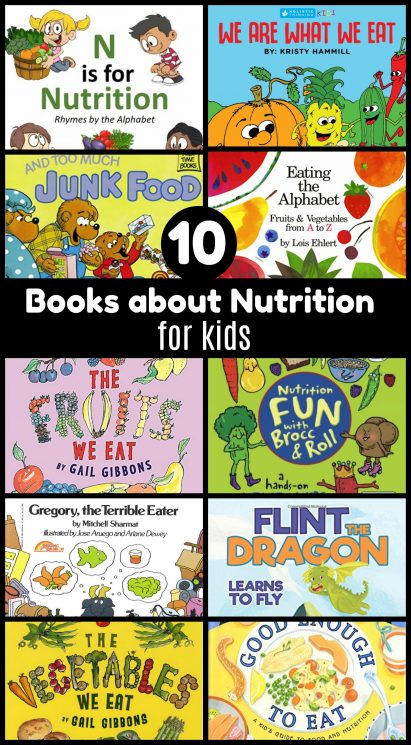 Kids learn in many ways. Children's stories, poems, and fictional characters have the potential to teach lessons in a new and exciting way, rather than a lecture about what they should or shoudn't be doing. We have 10 books that make it fun to reinforce healthy eating and healthy habits in a fun, new, and inspiring way!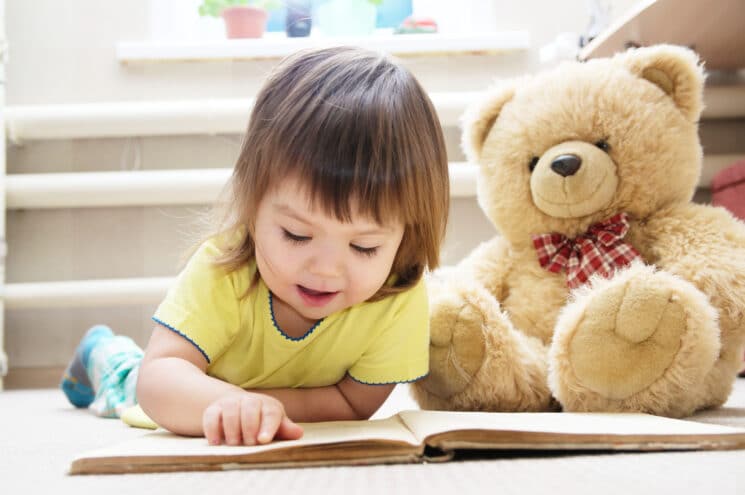 Quick tips to make story time a success!
It's important to remember that just reading to your kids is success itself! Don't let technicalities or worrying about "doing it the right way", get in the way of doing it at all. Kids love to hear stories from their peers, their siblings, their parents, their grandparents, and teachers.
Point to the pictures as you identify and say what they are (point to an apple, when you say the word, Apple). This is great for stories that are mostly pictures, like Eating the Alphabet. Don't just say "banana", point to it as well!
Don't rush through it! I know it's tempting to skip pages and rush through bedtime stories, but get to bed 10-15 minutes earlier than normal and enjoy the time together. Remember, they are only little once, and they won't be as attentive to story time when they are teens!
Repetition is key! You may get tired of the same books every night, but repetition helps kids learn.
Use dramatics! Change your voice to reflect emotion and emphasize different points of the story.
Let your kids repeat back to you. Mimicking is a powerful tool for learning.
Discuss the story after you read it. Talk about what they learned, and what changes they can make to their diet to reflect the lessons they learned.
Bookmark, pin, and save this post for your next library trip!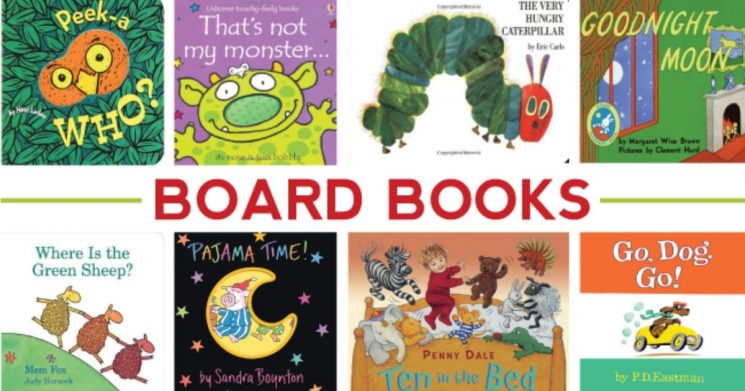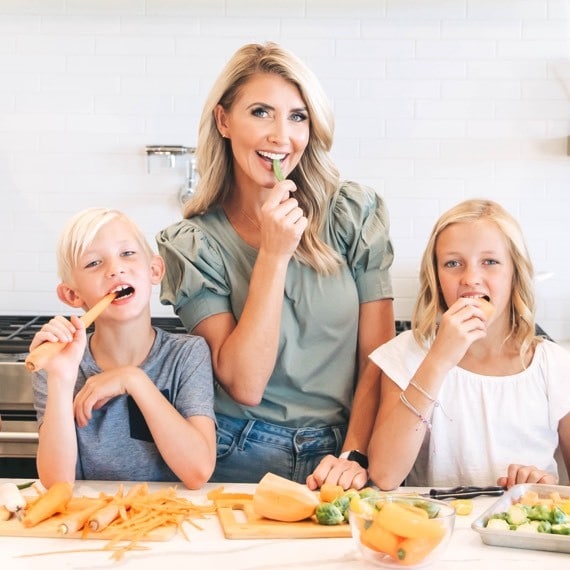 Natalie Monson
I'm a registered dietitian, mom of 4, avid lover of food and strong promoter of healthy habits. Here you will find lots of delicious recipes full of fruits and veggies, tips for getting your kids to eat better and become intuitive eaters and lots of resources for feeding your family.
Learn More about Natalie