Top 10 Healthy Shortcuts for Faster Cooking
HEALTHY COOKING SHORTCUTS AND HACKS
Having a few hacks to make cooking faster in the kitchen can make all of the difference in getting a meal on the table for your family. We have compiled some of our favorite healthy shortcuts in the kitchen to make you more efficient, and help you spend less time in the kitchen!
---
1) Use melon baller to de-seed.
Use a melon baller to scoop out seeds from fruits and veggies. This is a great idea from Marin Mama for bell peppers, but you can also use it for cucumbers, tomatoes, zucchini, pears, strawberries, and much more! A melon baller is a great tool to quickly de-seed or remove the middle of many different types of fruits and veggies. A must have to save time when preparing fruits and veggies.
Make a large batch of homemade chicken stock and then freeze in muffin tins. Most muffin tins are 1/2 cup each and so you can easily pop out 2 tins to make 1 cup of stock. (details at American Heritage Cooking here)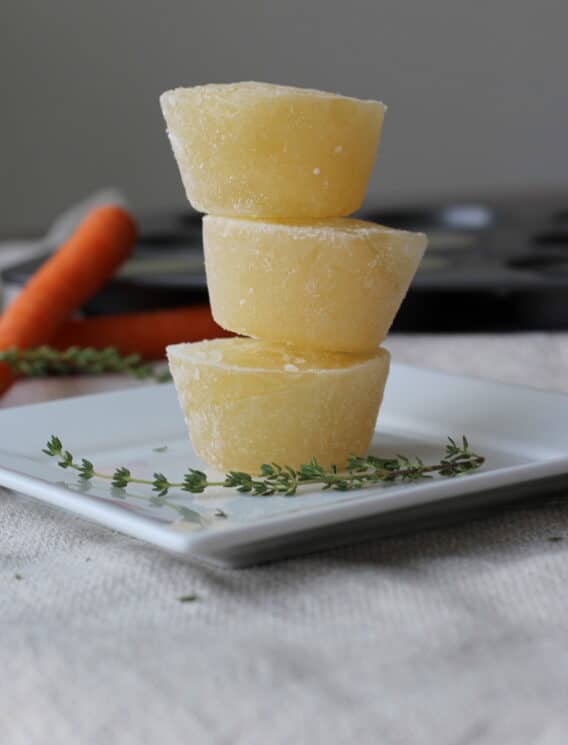 If you don't have time to use your tomatoes up right away, you can freeze them whole! Then when you are ready to use them, all you have to do is add them to a pot with the rest of your ingredients, and the skins will slip right off. Remove them with tongs, and proceed with your recipe. So fast and easy!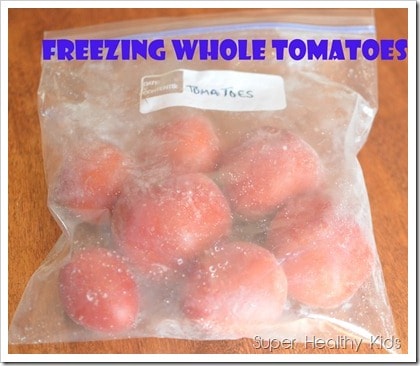 4) Quickly de-seed a pomegranate.
When pomegranates are in season, we eat them all of the time. They are yummy in salads, desserts, and just to eat plain. I used to hate to de-seed them because it was such a mess. With this method, it literally takes a minute and you have all of the seeds ready to go!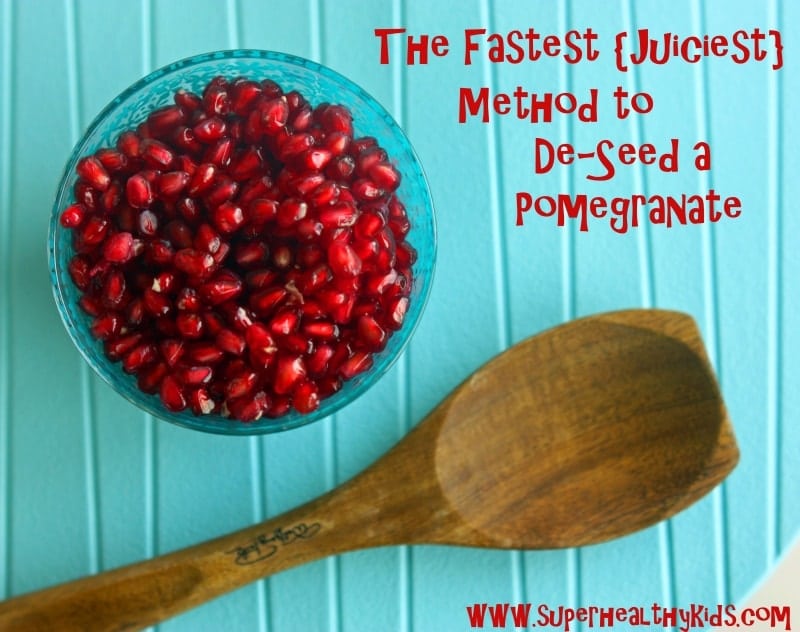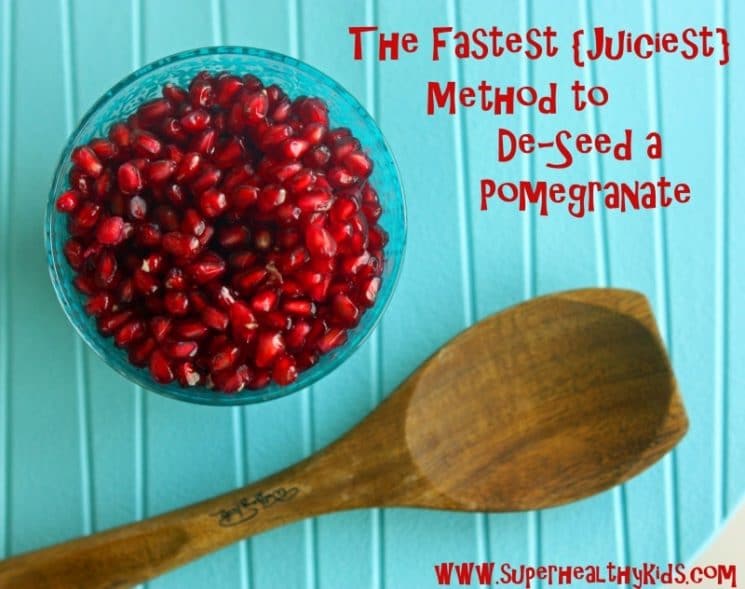 5) Peel garlic quickly and in bulk.
When you are cooking dinner, it is so handy to have garlic cloves already peeled and ready to go. This method from Add a Pinch is super speedy, and you can have fresh garlic in just seconds!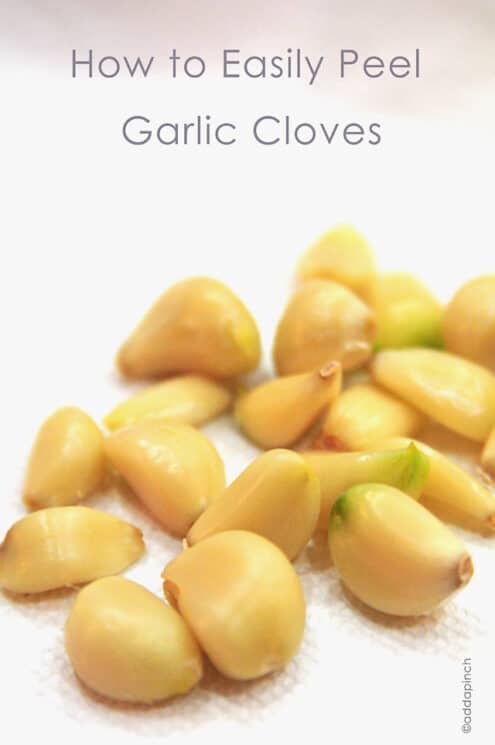 6) Marinate your meat!
An easy way to have better tasting meat with more flavor, but very little effort (and calories) is to marinate it first! If you own a food saver or Vacuum pack machine, you can marinate meat quickly!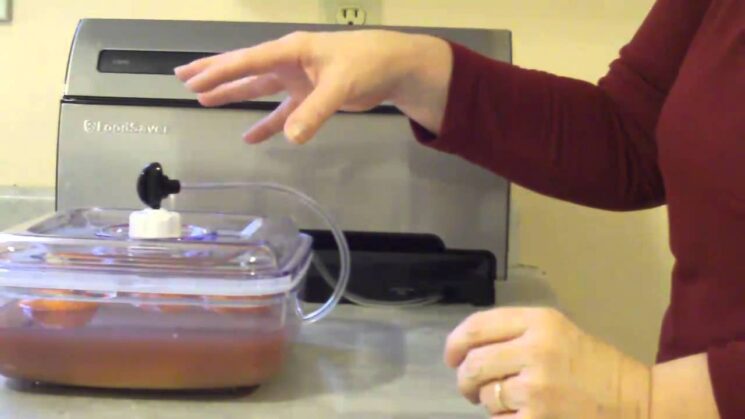 7) Slice lots of cherry tomatoes at once.
When you have to slice a lot of something little, it can take up more of your kitchen time than anything else. This method is amazing and could probably also be used for grapes, and olives.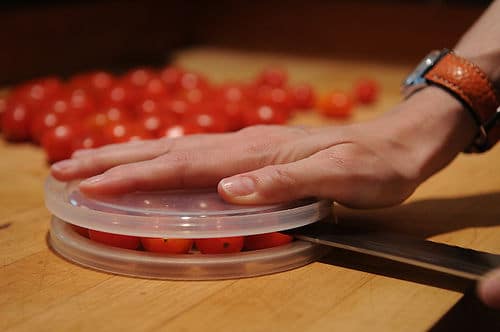 Take some time to make a large batch of a homemade mix, and then when you are ready for some hot delicious pancakes, it literally will take you a couple of minutes to make them. Great for mornings when you are in a rush, but still want a hot breakfast!
Just pour and blend and you have a delicious healthy smoothie in just a couple of minutes. Great for when you need a quick snack or breakfast. You can cater to individual taste preferences and make just one or two servings per pack!
Kitchen shears are much faster than using a knife to cut almost anything. A great tool to have when you are making a meal because they are safer and more efficient than a knife and cutting board. The Bitten Word has a great list of uses of kitchen shears.
These are ten of the shortcuts I use to making healthier food quickly at home! What's your favorite tip or hack?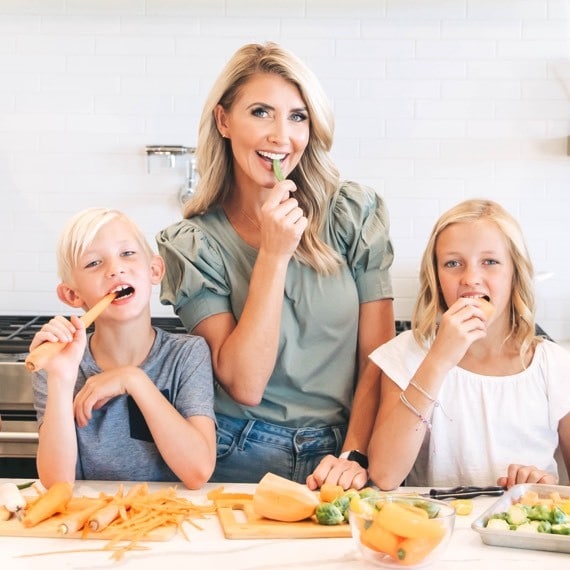 Natalie Monson
I'm a registered dietitian, mom of 4, avid lover of food and strong promoter of healthy habits. Here you will find lots of delicious recipes full of fruits and veggies, tips for getting your kids to eat better and become intuitive eaters and lots of resources for feeding your family.
Learn More about Natalie