Happy Saturday! It's Holly from Maison Everett Blog, and I'm excited to share one of my favorite family traditions with you: our weekly trip to the farmers market. It wasn't always a tradition, but ever since my son was a baby, I found myself preferring our adventures at the market rather than in an actual grocery store. Do you and your family shop at your local farmers market? Here are 3 reasons why I love a trip to the famers market with kids-in-tow: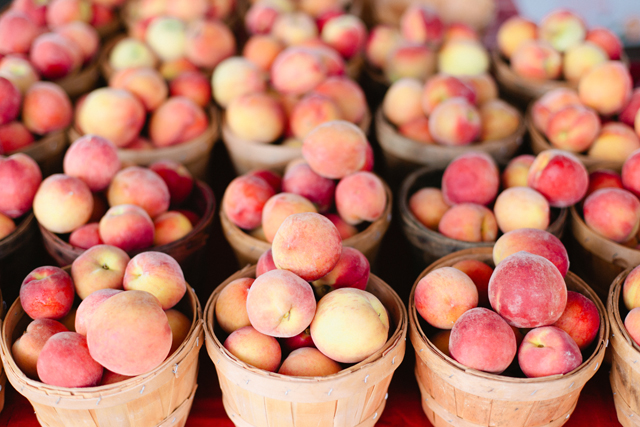 It is a classroom for your child, and a fun one at that! For the most part, kids have the freedom to walk around and take in all that's happening: the bright colors, the different items from vendors, the energy from all the other market-goers. Your local market may have an area for kids to do crafts, learn more about the farm-to-table concept, or even watch live music played by a local musician. The market exposes kids to types of food they might otherwise never see or taste. If your children are older, encourage them to talk directly to the farmers – this gives them a chance to ask questions about where their food comes from and how it is made. There are so many ways for them to explore and learn!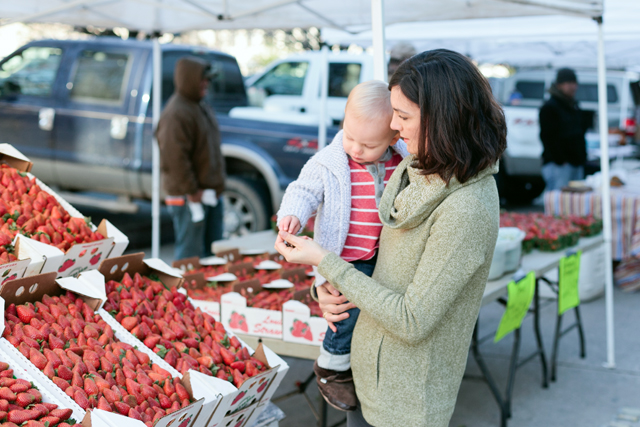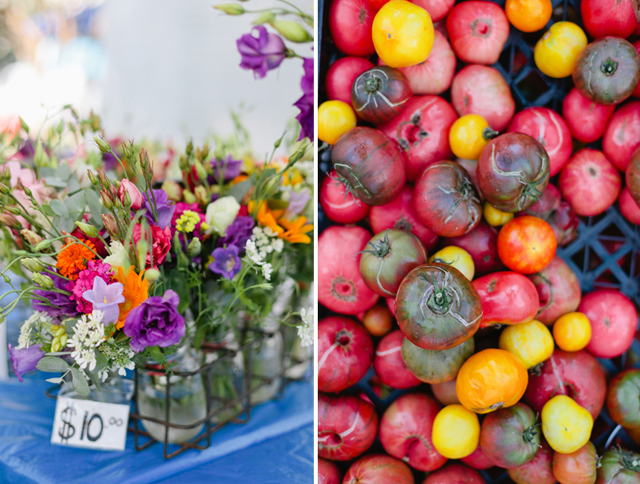 It is a fun outing for the entire family! Let's be honest, most grocery runs with kids-in-tow (especially if you have more than one) are usually overwhelming. You find yourself getting in and out without knowing if you covered everything on your list. That takes a lot of joy out of preparing meals for your family before you even get home to cook anything. I find that after shopping at the farmers market, an environment where most people appreciate even the littlest shoppers, I leave excited to get in the kitchen and cook. My entire approach to food shopping is different when I'm outside at the market as opposed to inside a grocery store. And I really enjoy it!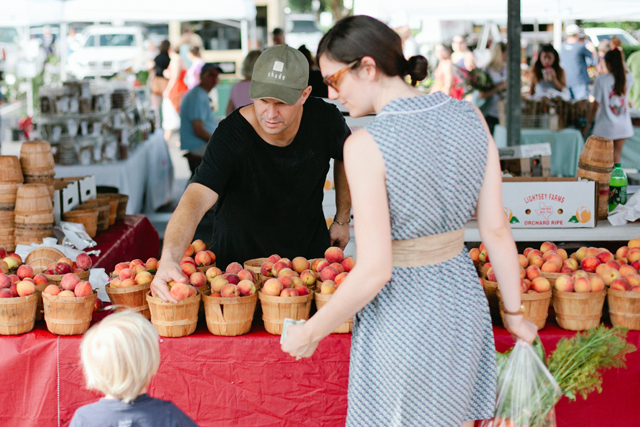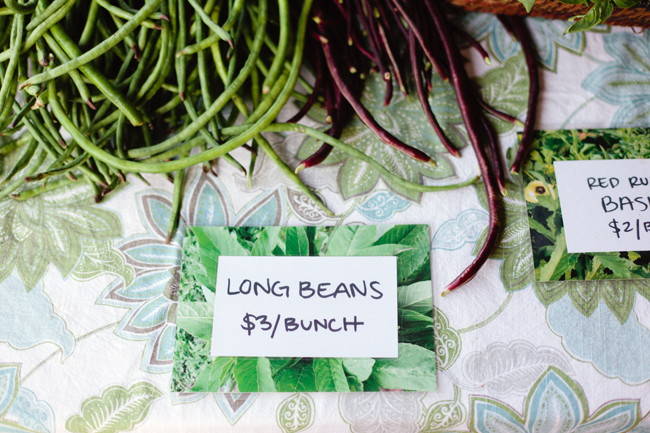 It is a cost-effective way to get healthy foods into your kitchen and on your table. I did an experiment once, where I priced everything I purchased from the farmer's market and then went to the nearest Wal-Mart to price out the same items. I wanted to see how the costs compared.  They were different by only a few dollars (you can see the itemized list here). Farmers at local markets are able to price items for direct consumer purchase without a go-between. While some items may cost more at the market, the overall cost can equal out if you shop wisely. Focus on lots of healthy, whole fruits and vegetables, and you'll be good to go!
To find a local market, you can search using you zip code here, or ask friends/neighbors if they know of one in your town.
Holly Everett is a full-time mama and creative business owner, focused on living intentionally and getting healthy meals on the table. Visit her at Maison Everett, where she shares about the things that inspire and grow her as both a mother and creative.