The Complete Guide to Meal Planning (with Printable!)
Master meal planning and eat healthy food with a system that fits your unique family! Follow our step by step approach to finding your personal meal planning style.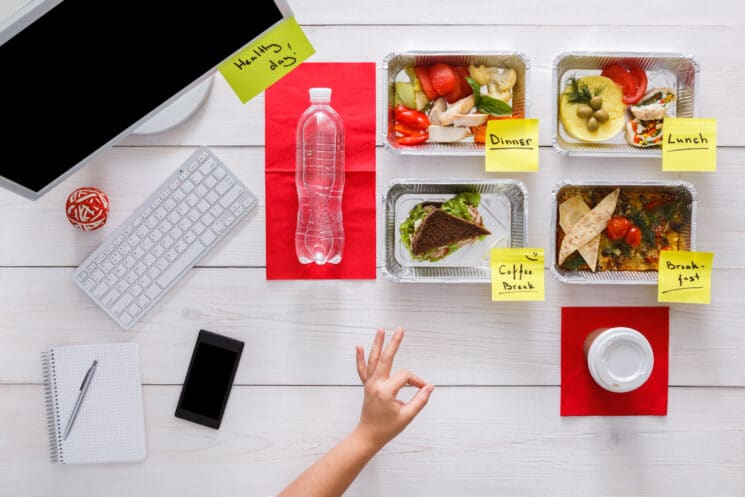 Pop Quiz: what's for dinner?
If you have a meal plan, you can answer that question right now. You already have the ingredients you need for your favorite turkey chili with tortillas and salad, so you don't need to run out to the supermarket at the last minute (or call it quits and order a pizza.)
You knew chili was on the menu this morning, so you did a little food prep after the kids got on the school bus. And now, at 5pm, you're playing with your kids, or kicking off your work shoes, or scratching your cat behind the ears. You don't have to scramble for a dinner idea. Life is good.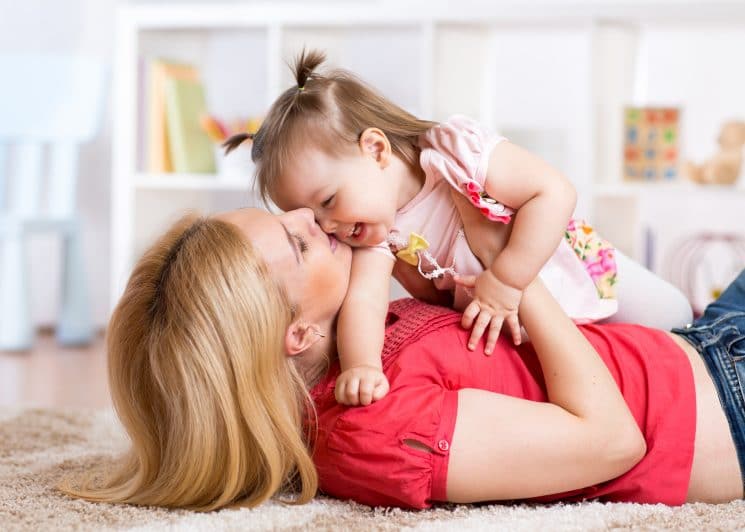 If you don't have a meal plan, you might still be able to pull off a balanced meal, some of the time. It's totally possible. But when you're trying (like we all are) to raise kids with consistent healthy habits, meal planning is an absolute must.
Meal Planning is Key to Feeding Your Family Well
In all our years of experience cooking for our families and helping other moms and dads raise healthy kids, we've learned that your meal plan is your ticket to staying organized, eating well, and feeling proud of the food you serve your kids every day.
So we've put together this detailed resource to walk you through all the steps you need to get into the habit of planning your family's meals.
You might be thinking, "ALL the steps? Don't I just write out a meal plan and call it a day?" Well, you could try that. But when you take the time to consider and customize your meal plan according to your unique needs and lifestyle, you come away with a system that actually works for you in the long haul. And that's where you want to be!
Ready to get organized? Let's go!
Step 1: Decide How Many Meals to Plan.
Decide how many meals you want to plan for. A week? A whole month? Just dinners, or all three meals plus snacks?
It's OK to start small. A week of dinners is a great start, or even a week of after-school snacks. Try using your meal plan to "trouble-shoot" your family's eating habits: which meal of the day is the most harried and stressful? When do you wish your kids were eating more vegetables? You can get big results by planning ahead for the toughest times first.
Another tip: if cooking five unique dinners in one week feels daunting, try planning for three big dinners instead, with leftovers every other night. Two nights of Sweet Potato Quinoa Bake? No one will complain.
Step 2: Choose a Place to Keep Your Plan.
Where will your meal plan "live?" Do you want your meal plan to be digital, on paper, or a combination of both?
You might add meals to the calendar on your phone, in a document on your computer, or you might simply record your plan on a piece of paper and stick it to the fridge. Here's our preferred method: all of the above!
We love digital because we can quickly click over to our favorite web recipes, and share the meal plan with our family with the push of a button. And we love to have our meal plan printed on the fridge so everyone knows what's on the menu, and so parents (and older kids) can remember what to prep.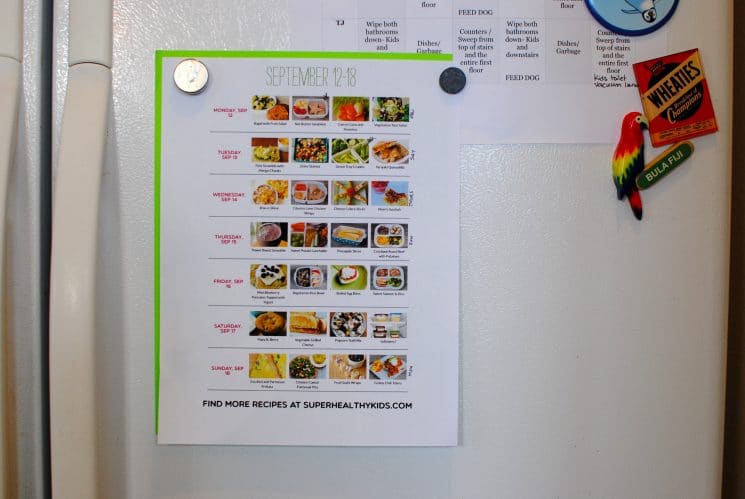 Step 3: Select Your Recipes.
Ah, we love this part! Gather your recipes from anywhere you like. Delve into your favorite blogs, cookbooks, Pinterest, your grandmother's recipe box, or the latest issue of Eating Well. Write each recipe on your meal plan, in a calendar, or on your phone.
As you're deciding, imagine your week. Be realistic. Plan easy meals or leftovers for busy days, and plan consecutive meals with ingredients you can prep once and use twice. You can roast a chicken for Monday's dinner, for example, and use the leftover meat in a soup or casserole. A pound of dried kidney beans can become minestrone one night, and burritos the next.
Once you get used to planning around available ingredients and working with your schedule, you'll be amazed at your own efficiency. Go you!
Step 4: Write your Shopping List
You're almost done with your plan! Read your recipes and write a shopping list. You might have to duck into the pantry once or twice during this process, to check if you have certain spices, grains or canned ingredients.
We like to organize our shopping list loosely according to the location of the ingredients at the store. All the produce items go together on the page, and the same with meats, bulk items, dairy, etc. So you avoid walking in circles in the supermarket (unless you want a little extra exercise!)
With some practice, you'll be able to do all your grocery shopping for the week in one day. (If you've got little kids, you know how lovely this sounds.)
Fun and Free Meal Planning Printable!
Thanks following along with us! Before you dive into your own meal plan, here's a fun printable for you to download and stick to your fridge.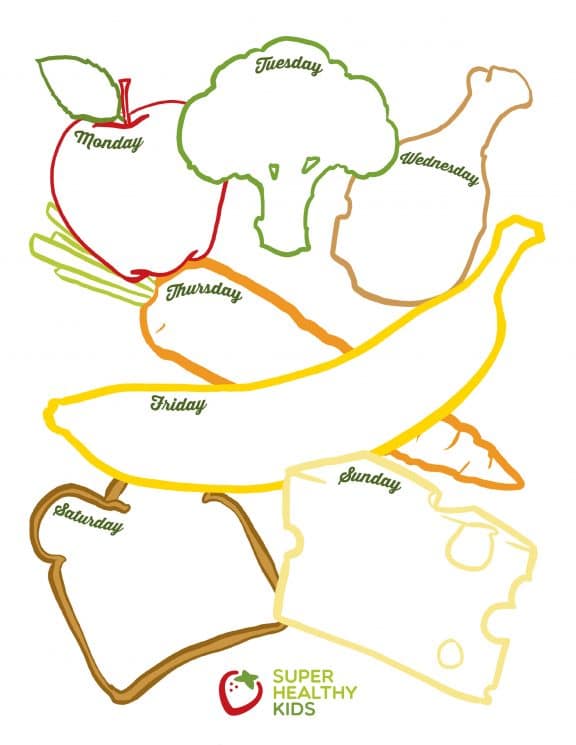 We also want to welcome you to sign up for our meal plans!  If you're intimidated by meal planning, this is a great place to start. We do all the hardest parts for you. 😉
Got your meal plan in hand? Prep and planning are peas in a pod. Check it out the sister post to this one, 8 Things I learned about Meal Prep!
Happy cooking!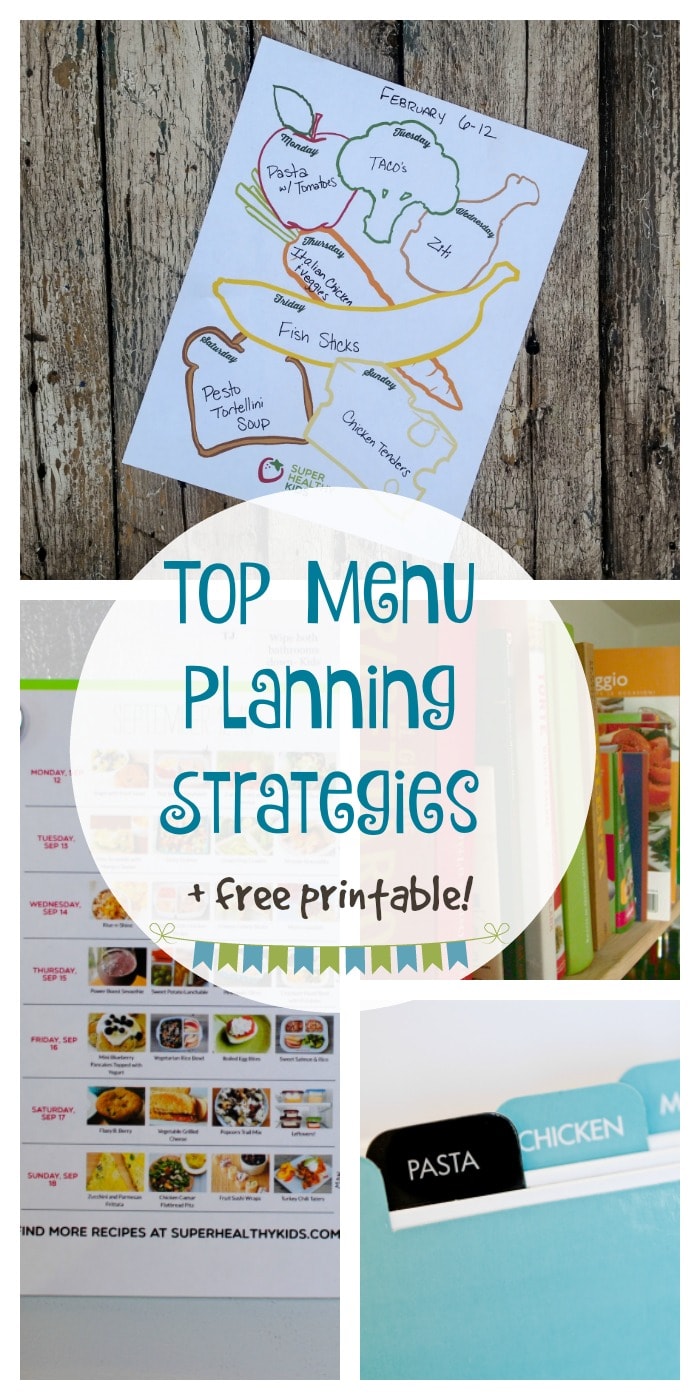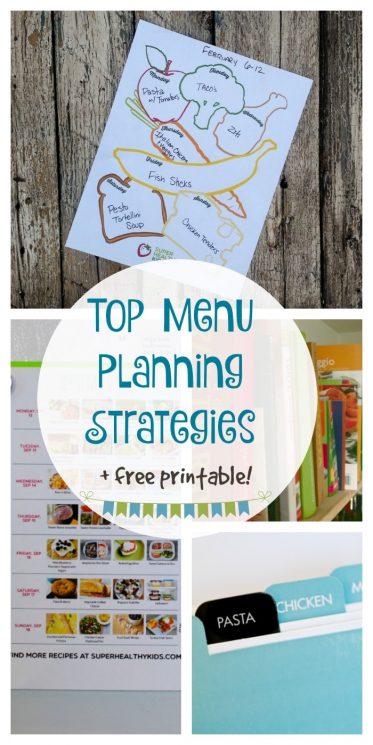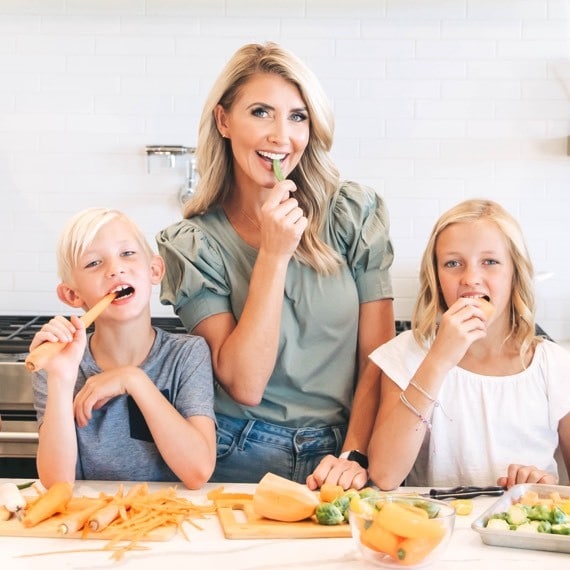 Natalie Monson
I'm a registered dietitian, mom of 4, avid lover of food and strong promoter of healthy habits. Here you will find lots of delicious recipes full of fruits and veggies, tips for getting your kids to eat better and become intuitive eaters and lots of resources for feeding your family.
Learn More about Natalie