Creamy, sweet, and fun, Sweet Potato Stuffed Shells make a filling, nutrient-rich, vegetarian dinner.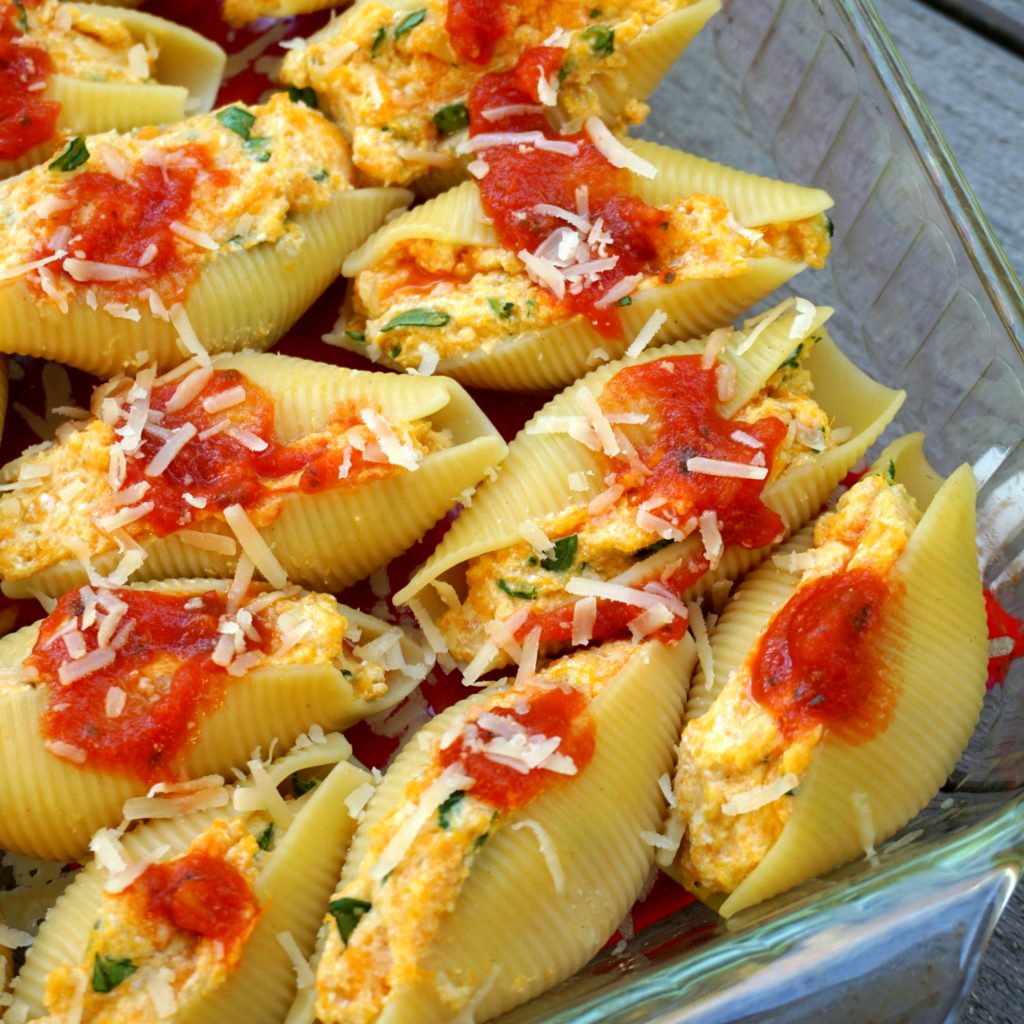 Don't jumbo shells just make you feel fancy and fun? Something about those giant shapes, neatly stuffed with creamy filling and spooned-over with a little marinara sauce, can turn a regular weeknight dinner into something special.
If my kids were a little bigger, I might even be tempted to throw down a tablecloth and light a candle. (I think I'll wait until my toddler isn't tempted to touch the candle!!)
OUR LATEST VIDEOS
These Sweet Potato Stuffed Shells are the best of the best: filling, sweet, and nourishing. They're full of protein and vegetables and enough style to make you feel proud. Want a bite?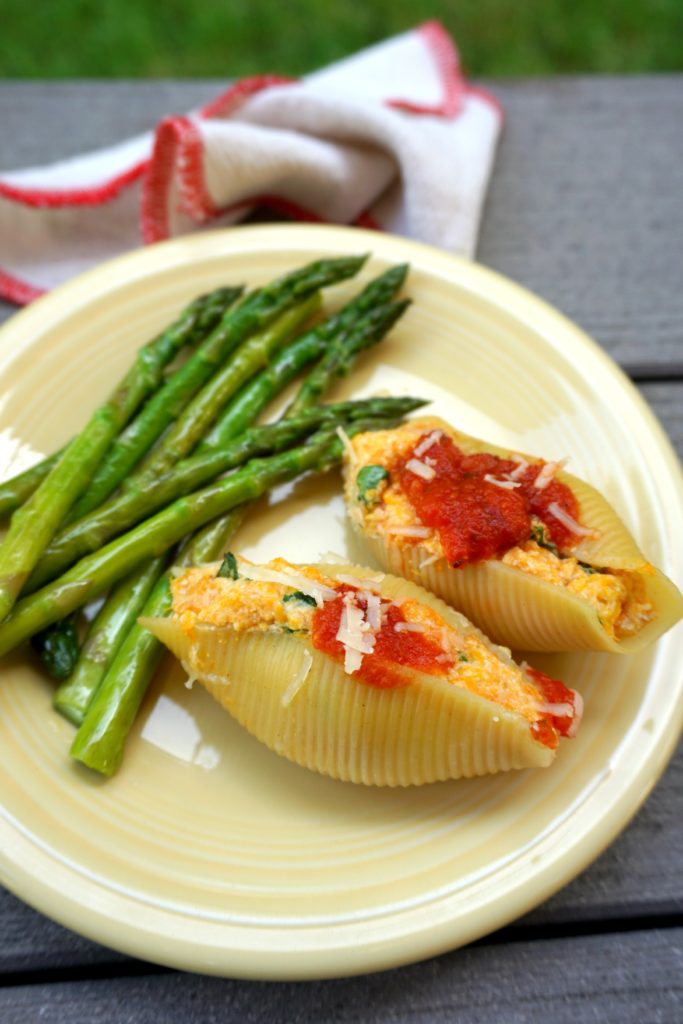 Super Nutrition
We LOVE our orange veggies and shoot for at least one serving a day. Sweet potatoes in particular are chock full of fiber, Vitamin A, Vitamin C, and antioxidants. The deeper the orange hue of your sweets, the higher the concentration of vitamins they contain.
We also threw some fresh chopped spinach inside our shells– because a little extra leafy greens are always welcome!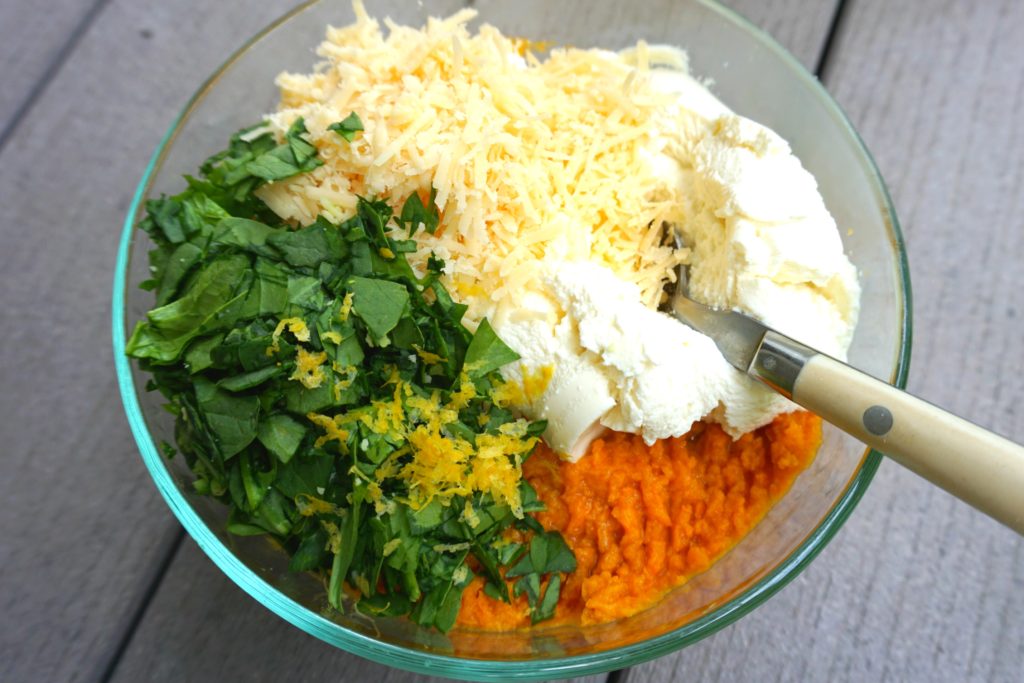 If your kids are luke-warm about spinach and sweet potatoes, they still might dive into these shells. The veggies are mixed with creamy ricotta cheese, and stuffed inside a noodle, after all.
About the pasta: we usually like to cook with whole wheat pasta, but I haven't found a company that makes jumbo shells in whole wheat. I think my kids liked to have "white" noodles for a change of pace. 😉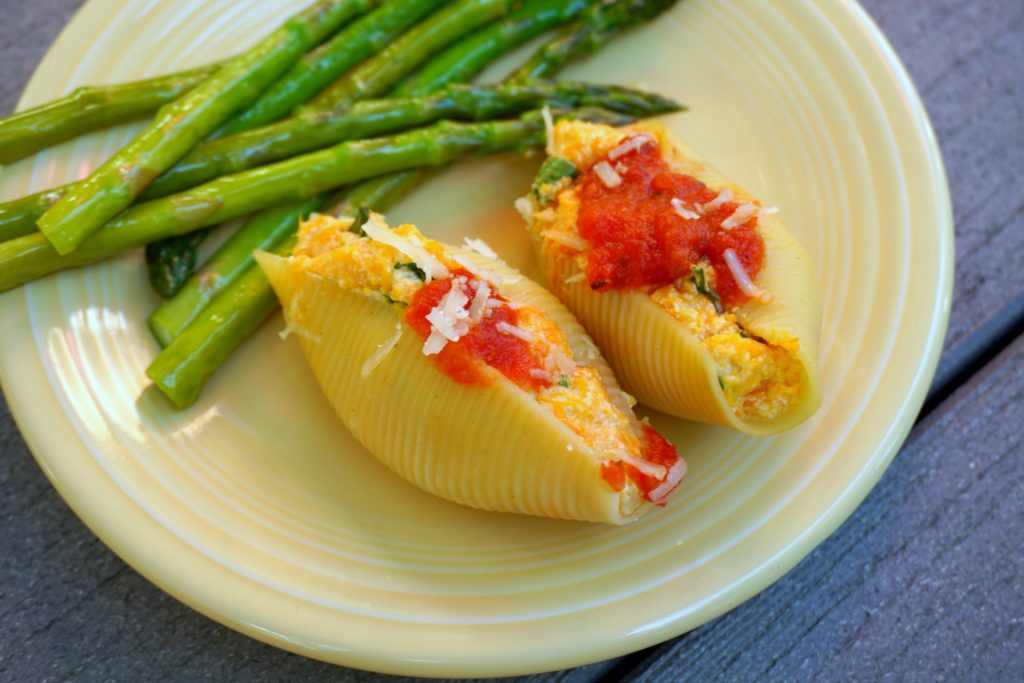 Prep and Cook Sweet Potato Stuffed Shells
This recipe practically begs to be prepped-ahead. Try cooking the sweet potatoes up to two days in advance. (We throw ours in the Instant Pot for 15 minutes. But you can also bake them in the oven, or even microwave them.)
On the day you plan to make the shells, mix together the ricotta/sweet potato mixture hours in advance, and store it wrapped in the fridge. Then all you have to do to get dinner on the table is boil the noodles, stuff the pre-made filling inside, and bake.
I love it when dinner feels that easy!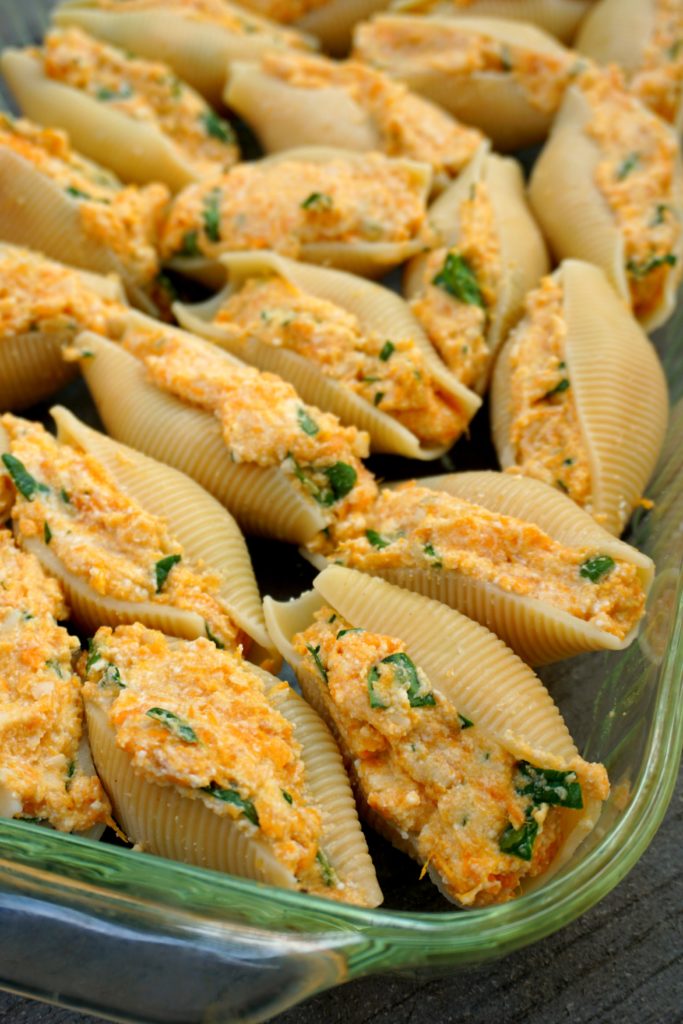 We paired our pasta with some quick-sauteed asparagus… because WHY NOT more veggies? Remember: the more you offer, the more chances your kids have to taste and accept them.
Enjoy!