As summer comes to an end, the last of the strawberries are making their way onto store shelves around Utah. I find myself guilty of picking up a container of strawberries, only to find the next day, they are mush. So, I do what any of you would do with strawberries about to go bad, PRESERVE IT!
If you haven't made your own jam yet, don't wait any longer. Even if you have to buy your berries, it may be cheaper than the All-Fruit, No Sugar Added Jam at the store. Plus, it's so much easier than you may think. You can control things by adding nutrient dense chia seeds and your regular jam suddenly becomes higher in protein and omega 3 fats! Win-win. The chia seeds look like strawberry seeds anyway, so my kids are none the wiser.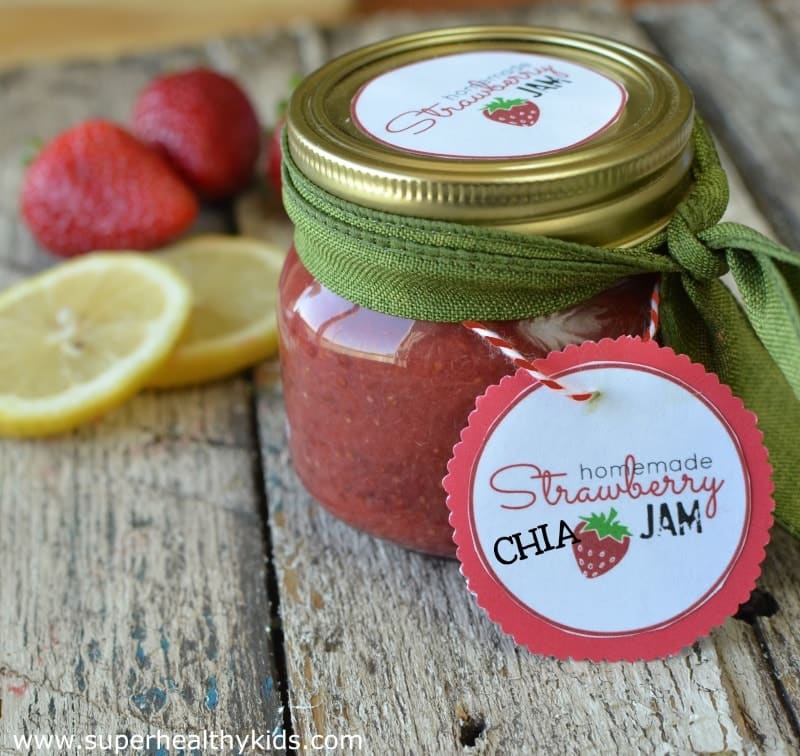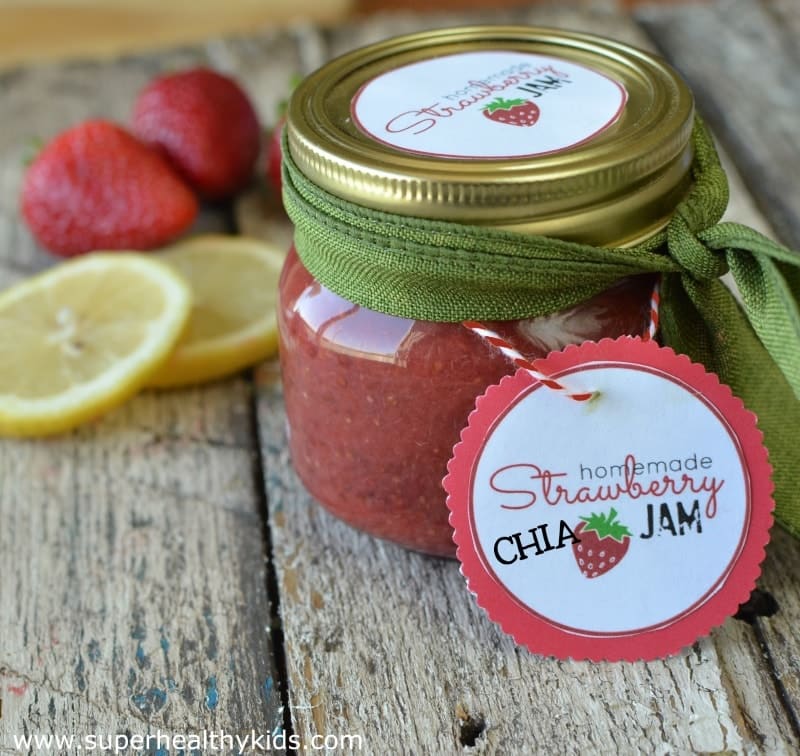 Here's our Strawberry Chia Jam Recipe:
Step 1 Cut Strawberries
For one small half pint of jam (we like half pints because it takes us awhile to get through a jar), we used 2 1/2 cups of strawberries.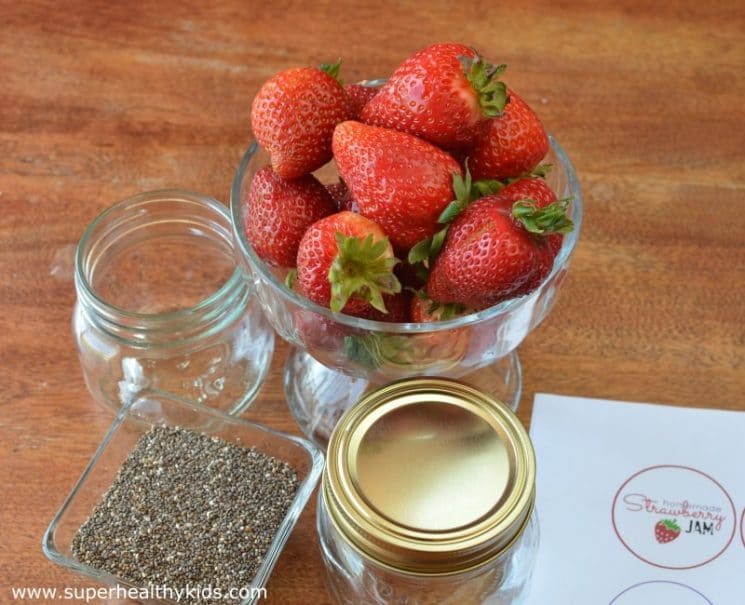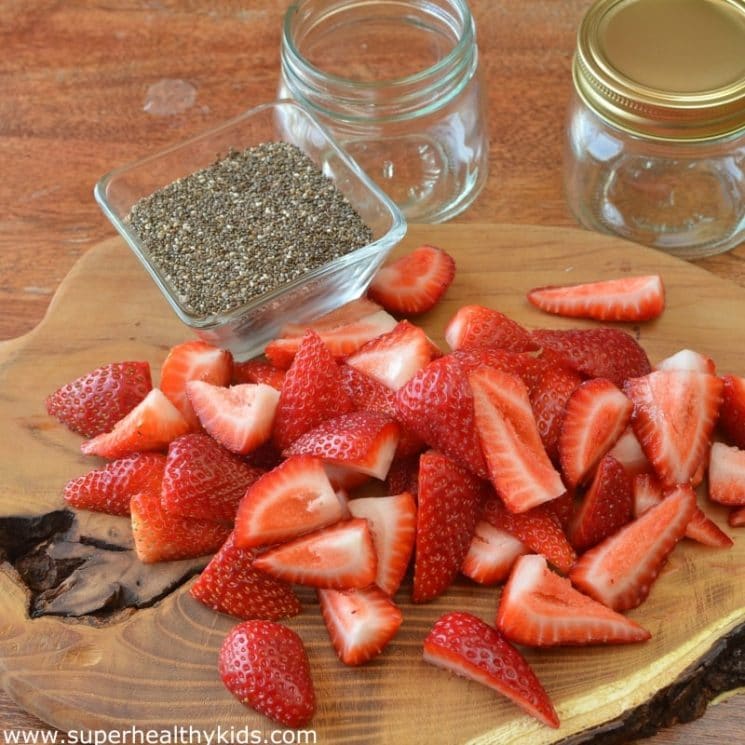 Step 2 Begin cooking
At this point I place all the strawberries in a pot and start to warm them on medium heat. Once the start to warm up and get mushy, I actually remove them for a brief moment to blend them up and liquify them.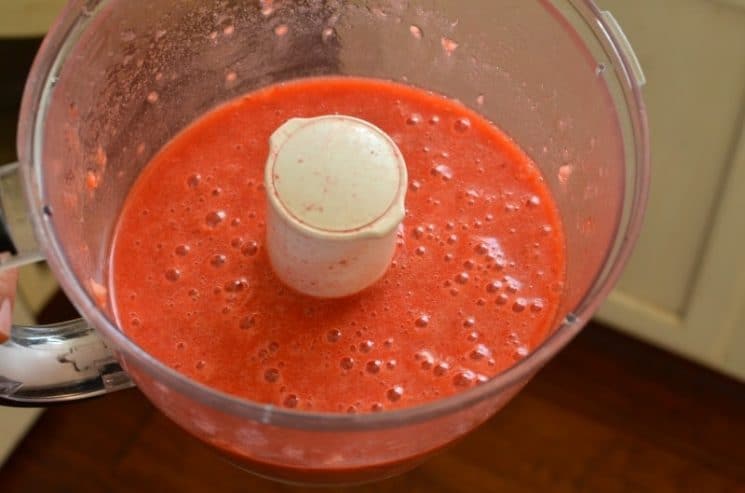 Step 3 Cook until thick
Then, return the blended berries into the pot to boil on medium heat. We add the chia seeds and a small squeeze of a lemon, then let boil for about 5 minutes.
Cooking the fruit allows some of the moisture to escape, making your fruit a spread, rather than a smoothie!
Pectin is the thickener that gives jam the consistency. The fruit itself contains pectin, but can be destroyed with a low and slow cooking time. Lemon also contains pectin, which is one reason we add it. But Chia seeds have gelatenous properties as well. So, there is plenty to make the jam thick.
After 5 or so minutes, remove from the heat, and pour into your preferred containers. It may not seem thick enough for you at this stage, but it will thicken upon standing.
Step 4 Preserve
You can do several things at this stage. You can:
Store in the fridge, and use it within 2-3 weeks. Using any mason jar with a lid, simply pour your jam into the jar and keep it in the fridge.
Store it in the freezer and use it within 1 year. Using a freezer safe container, place jam in the container and with an airtight seal, store in the freezer. When ready to eat, simply remove to the fridge. When it defrosts, you can use it like regular jam and the consistency is still good.
Can it by sealing a mason jar and storing it in your pantry for longer than 1 year if the seal is good.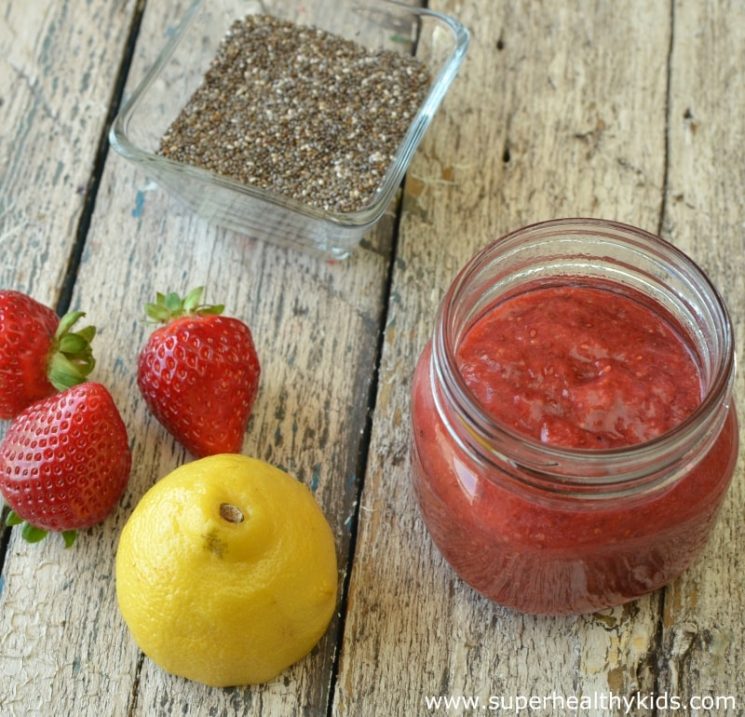 You can barely even see the chia seeds in that jam!
To can the jam:
Wash jars and lids in hot boiling water to sterilize. Any bacteria left inside the jars will contaminate your jam. Running the jars and lids through a dishwasher is generally OK.
After following recipe, fill jars, leaving 1/4 inch head space.
Add lid and ring. Place in a water bath (boiling water) deep enough to cover your jars with water by 1-2 inches.
When boiling becomes rapid, begin timing. I generally boil for about 30 minutes.
After 30 minutes, turn off heat and wait 5 minutes.
Remove jars from water and place on a towel. Leave upright for 12-24 hours. The lid should retreat and not pop when pushed on.
Strawberry Chia Jam
Instructions
Slice strawberries and place in a pot or saucepan and begin to warm. After 2-3 minutes, remove and blend up till smooth.

Return to the pot and add chia seeds and one squeeze of a lemon. Bring to a boil and boil while stirring constantly for 5 minutes.

Pour into desired containers and serve on toast, in yogurt, or on sandwiches.
Nutrition
Calories:
31
kcal
|
Carbohydrates:
7
g
|
Protein:
1
g
|
Fat:
1
g
|
Sodium:
1
mg
|
Fiber:
2
g
|
Sugar:
3
g
www.superhealthykids.com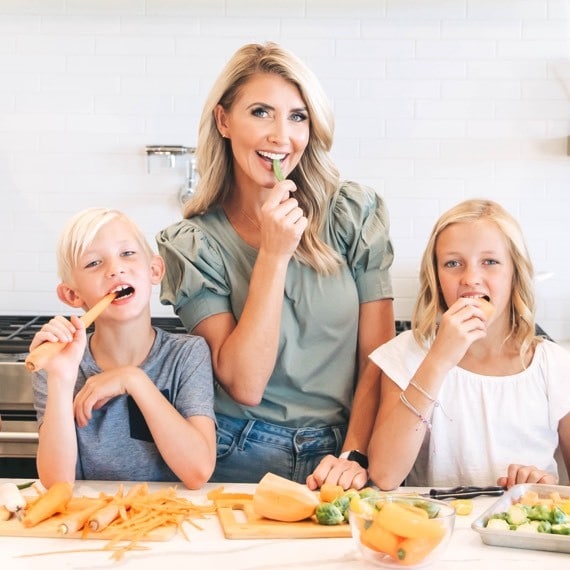 Natalie Monson
I'm a registered dietitian, mom of 4, avid lover of food and strong promoter of healthy habits. Here you will find lots of delicious recipes full of fruits and veggies, tips for getting your kids to eat better and become intuitive eaters and lots of resources for feeding your family.
Learn More about Natalie