These Scrumptious Sweet Potato Crescent Rolls will be your favorite thing on the Thanksgiving Day table! Make enough for seconds and thirds! 
Old Becomes New Again
Today I'm reviving an old recipe that the Super Healthy Kids Family just loves! Amy first wrote about these Scrumptious Sweet Potato Crescent Rolls back in 2010 and now I (Lizzy) got to take brand new photos and remind you all of this treasured recipe! And look at that gorgeous color! Not only are sweet potatoes healthy but they make these dinner rolls really pop on the table!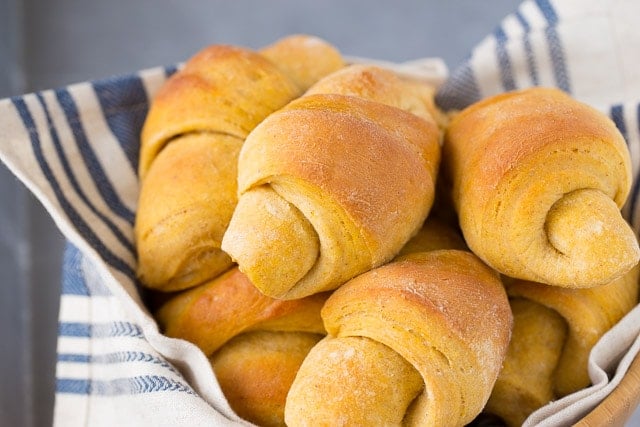 How to Make Sweet Potato Rolls
I used an instant yeast for this recipe.  The recipe calls for 2 rises and mine took about an hour each.  The only tricky part about these rolls is making them into crescents.  You cut the dough into two halves and roll reach portion into a circle to cut like a "pizza." You'll see below I cut mine into 8 slices… but I would recommend cutting 10 slices and rolling the dough even thinner.  Some of my rolls ended up a little large, so remember that they're going to rise again after you shape them!
Then take each pizza slice and start rolling them by the larger end and rolling toward the point!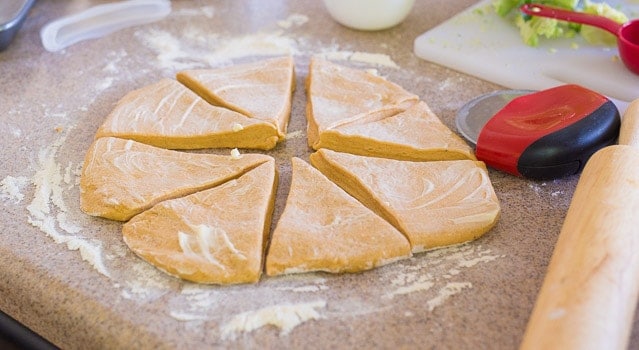 Tuck the point under the roll and place on your baking sheet for the second rise!
The recipe calls for whole wheat flour but you can use any flour that works for your family! I used a combination of whole wheat and all purpose flour for my rolls and they turned out great!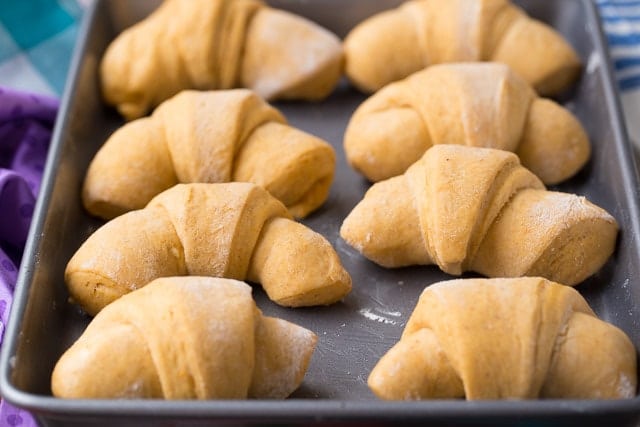 These rolls taste great with a little bit of butter (or herb butter), honey or alone! I love them best when they're warm, so zap them in the microwave before serving for dinner!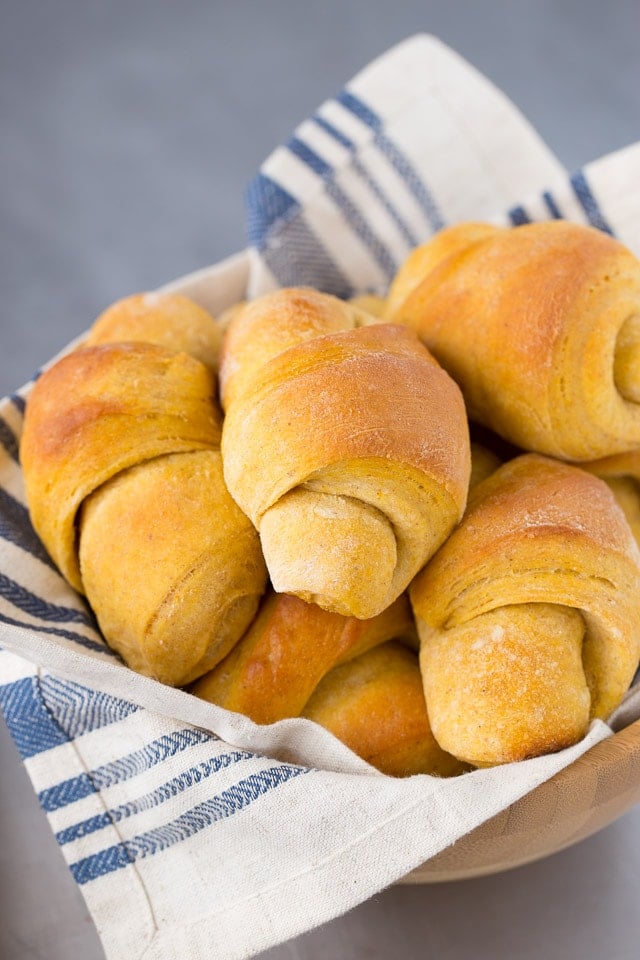 Love rolls as much as we do?  You need to try our Lion House Rolls recipe!