Strawberry Cheesecake Smoothie
Sweet and tangy strawberries with the creamy flavor of cheesecake with added protein instead of fat and calories!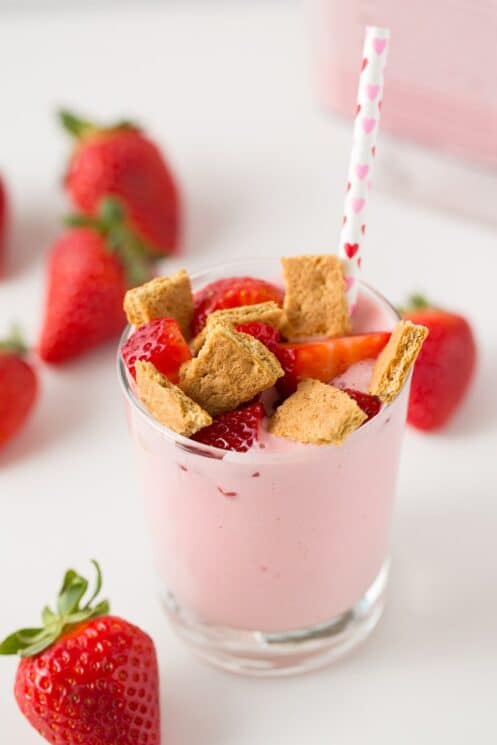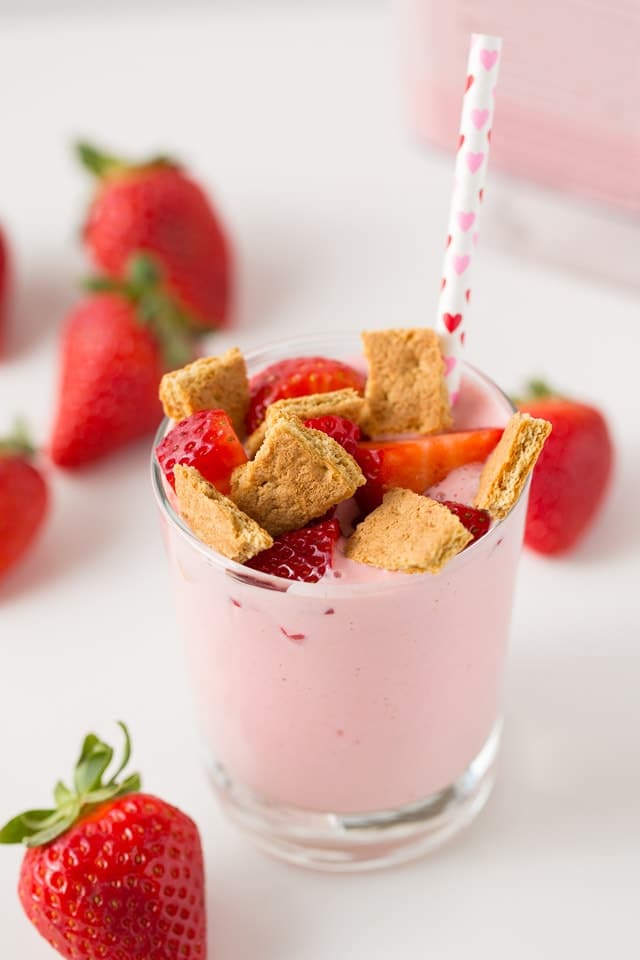 Protein Packed Strawberry Smoothies
January is a great break from all the holiday sweets, but then February rolls around with all its pretty pink hearts, chocolates and roses. Oh no! Oh yes.  Make some pretty pink healthy strawberry smoothies instead! We added cottage cheese to give the tangy flavor of cheesecake while adding protein.  Cottage cheese is not only a great source of protein, but is rich in minerals like calcium, and selenium.   Serve these with heart straws to get the kids excited about the big day and sit around sipping on smoothies while they fill out their Valentine's cards.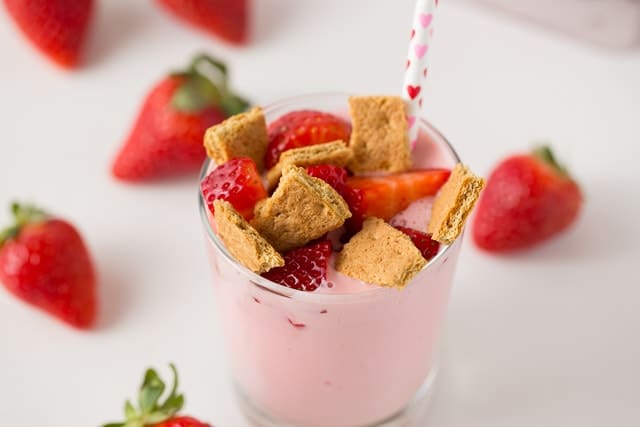 How to Make the Best Smoothies:
We always recommend a high powdered blender when you're mixing up frozen fruit or seeds.  Even when I make a green smoothie with spinach, I get a much better texture when I use my blendtec!  Plus, I love that the blades aren't sharp! No risk in me cutting myself when I'm cleaning it!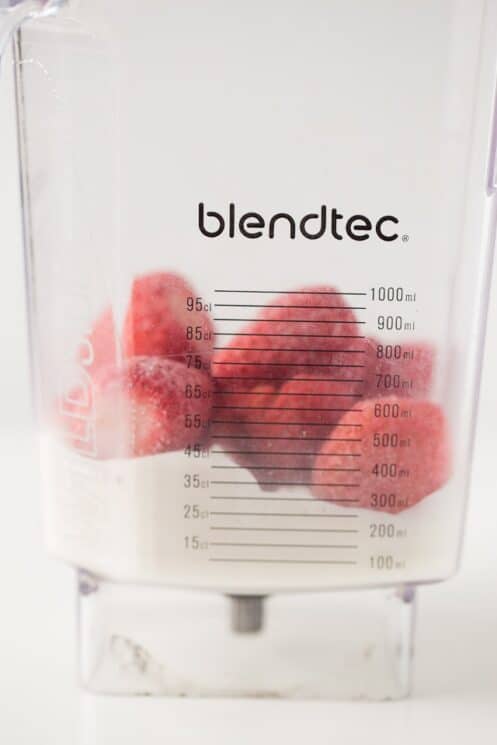 Strawberry Cheesecake Smoothie
This Strawberry Cheesecake Smoothie is "cheesecake" because of the cottage cheese!  But to kick it up a notch I added graham crackers on top like a cheesecake crust.  This is totally optional but makes it look even more whimsical and taste delicious.  Dipping a graham cracker in this smoothie is amazingly delicious. The kids can even add this part themselves – Lay out a plate of chopped up berries and graham crackers and let them decorate their smoothies instead of cooking this Valentine's Day!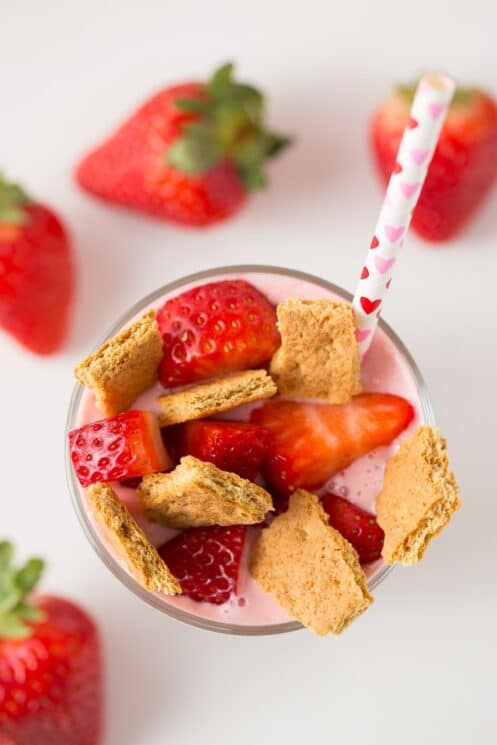 Some other fun add-ins or swaps for this recipe:
Coconut Milk
Raspberries
Frozen Banana
Chia or Flax Seeds
Pineapple Chunks
Fun Tip: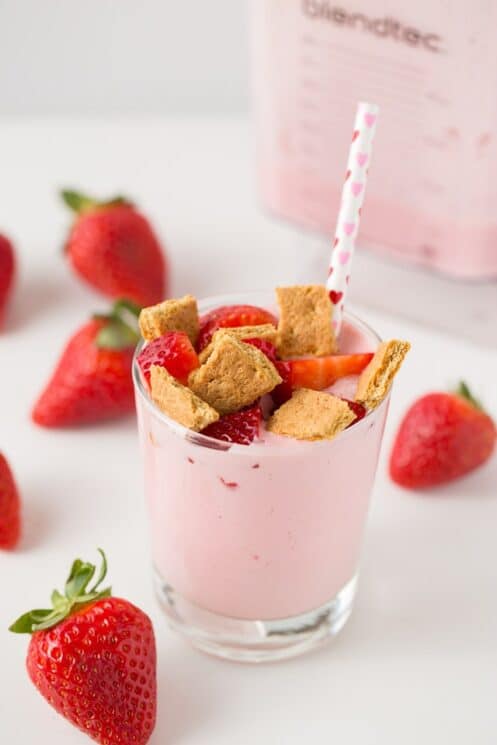 Can't get enough smoothies? I love this Green Peach Smoothie!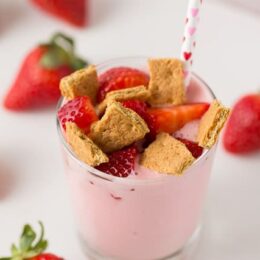 Ingredients
1

container (4 oz)

Greek Yogurt

1/4

cup

cottage cheese

1

cup

strawberries, frozen, unsweetened

1/3

cup

almond milk, unsweetened

1

tablespoon

honey
Instructions
Combine all ingredients in a blender.  If it's too thick, add more milk to reach desired consistency. Top with fresh berries and graham crackers for extra pizzaz!