Beans are super food! Not only are they a great source of fiber and protein, but they are very filling, they are inexpensive and so versatile! You can have a some beans and try roasting beans, mashing them, incorporating them into salads, main dishes, and even turn them into a dip! There are so many things you can do with beans!
Getting your kids to eat beans is so easy when you roast them! We've always enjoyed roasted soy nuts, but we really love roasted chickpeas. With 15 grams of protein per cup, you can't go wrong! We eat them plain like popcorn, but we also like them mixed with trail mix.
To roast them, it's very simple.
First, drain a can of chickpeas, also called Garbanzo beans, or start with cooked beans and rinse them well.
Then, cook them in the oven at 400 degrees for 30-35 minutes.
This snack is super easy to make, and super healthy for the kids! They can eat them plain, you could sprinkle them on salads or add them to trail mix!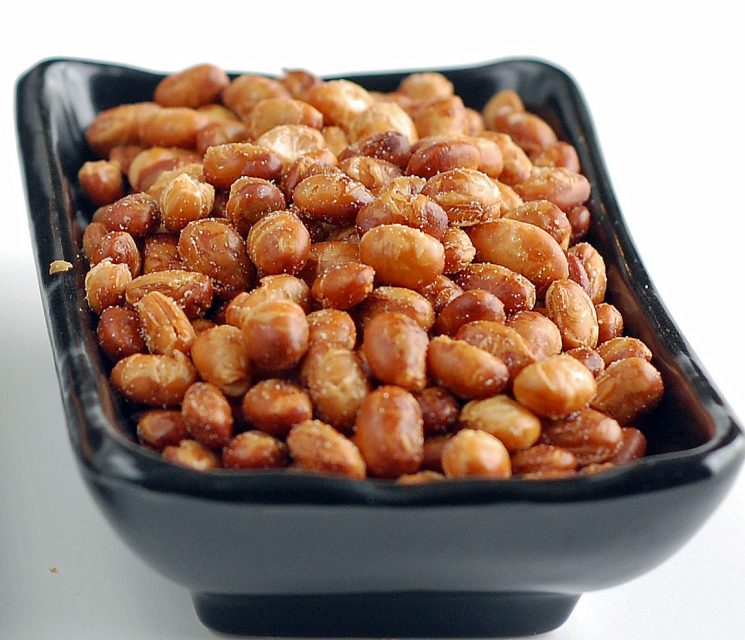 People like to make these with a variety of seasonings. You can make them spicy with some chili powder, you can make them sweet with some cinnamon sugar, or add some garlic salt, onion powder, etc.
Are your kids eating beans yet?
Ingredients
15

ounce

chickpeas (garbanzo beans), canned

1/8

teaspoon

salt

1

teaspoon

garlic powder
Instructions
Preheat oven to 375° F. Drain and rinse chickpeas, then pat dry with a paper towel.

Arrange chickpeas in a single layer on a baking sheet and roast for 30-35 minutes, shaking the pan every ten minutes. They will be golden brown and crunchy on the inside when done, not moist. Watch carefully so they don't burn.

In a medium bowl, combine the salt and garlic powder.

Remove chickpeas from the oven when done and spray with cooking spray. Immediately toss with seasoning while hot.

Cool before serving.