Peaches And Cream Popsicles Recipe
It doesn't get much more summer than juicy peaches from the orchard, and with a swirl of real, fresh summer cream, the kids will be running to your house instead of that ice cream truck!
While the girls pretty much devour the peaches right from the basket, I'm usually able to sneak a few away to make a couple recipes we love.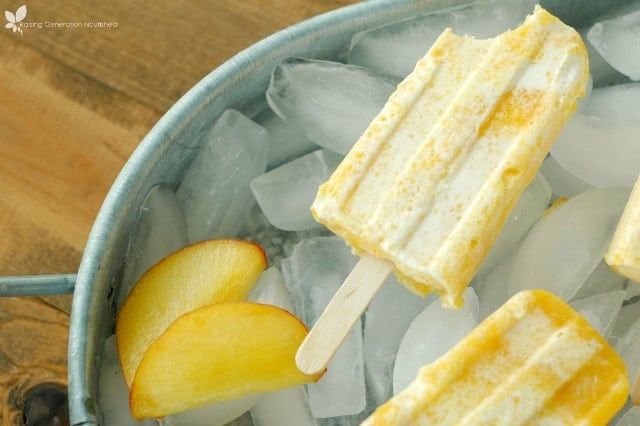 strawberry rhubarb creamsicles
I thought it might be fun to change up the flavors with some late summer fruit like peaches.
Fresh peaches are a great source of antioxidants, vitamin C, and minerals such as potassium, so while these end up being an occasional treat in our house – it is one that I can feel good about giving my girls too!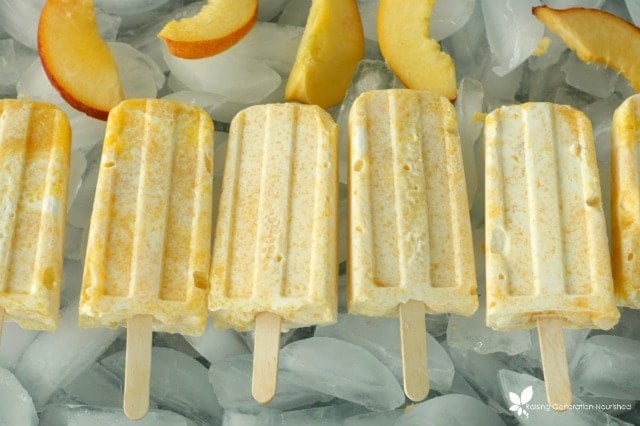 If you happen to be dairy free the cream portion of this recipe is delicious with coconut cream or coconut milk!
These peaches and cream popsicles recipe was a big hit with my girls and it was nice to have them stashed away in the freezer when that ice cream truck hit our neighborhood so they could have a special treat too.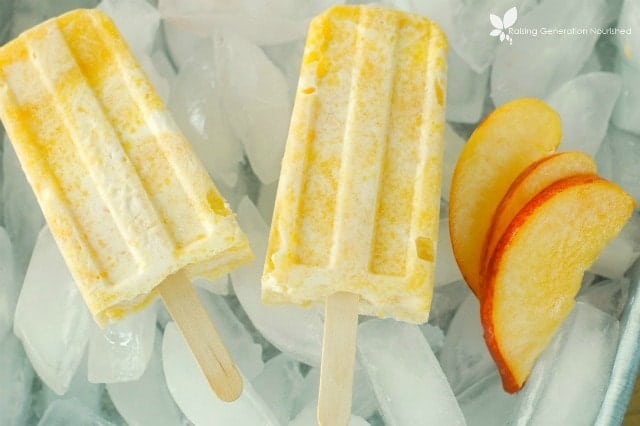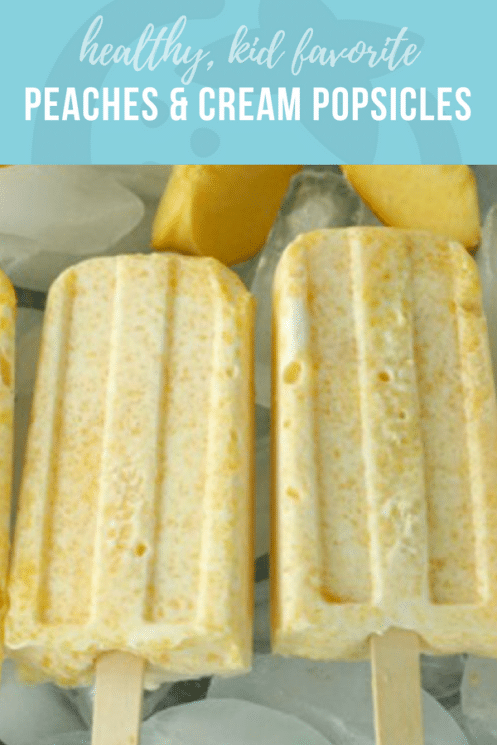 Ingredients
4

cup slices

peach

3

tablespoon

water

3

tablespoon

honey

1/2

cup

heavy whipping cream

2/3

tablespoon

maple syrup, pure

1/2

teaspoon

vanilla extract
Instructions
Put the peaches and water in a small sauce pan and bring the heat up to medium/high, and bring to a low simmer for about 5-10 minutes until the peaches soften, turn the heat off, and add the raw honey, and puree the mixture completely.

Transfer the peach puree to the freezer to chill for a quick half hour. Once the peach puree is cooled, whip the cream, maple syrup, and vanilla extract for about 2 minutes to make whipped cream.

Fold the whipped cream gently into the peach puree, and pour into popsicle molds to freeze. I like to use a spoon to scoop the popsicle mixture into the molds since it is on the thicker side from the whipped cream.

This recipe makes about 10 popsicles for my 10-pop popsicle mold.