A healthy version of the super popular Otter Pop that kids love to eat on hot Summer days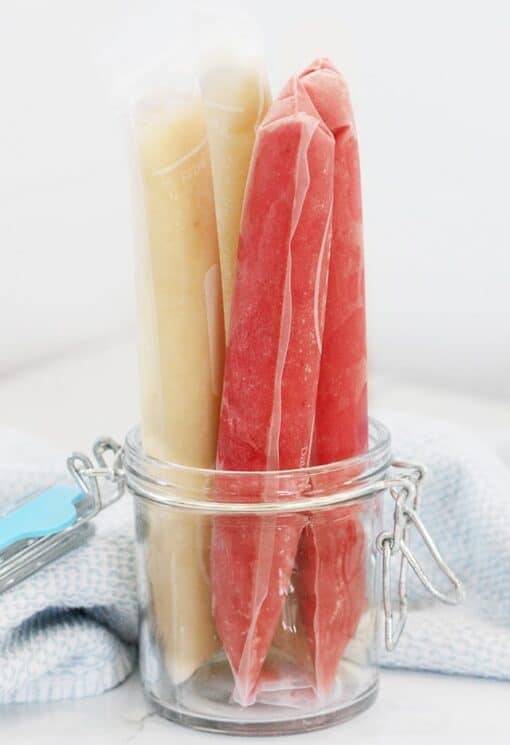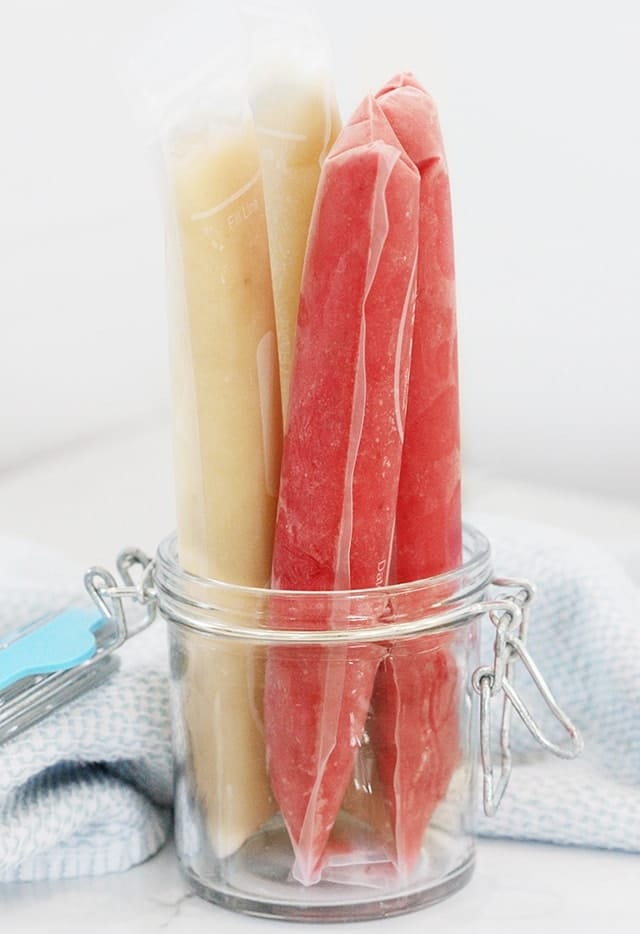 Why Make Your Own Otter Pops
One day earlier this summer I was at the store with my 4 year old. She spotted a box of Otter Pops, and had never had one so she kept asking me about them. I decided to buy some as a hot summer day treat- little did I know I had opened Pandora's box! I don't know if it was because she had never otter pops before, or if it was because they are a cold treat on a hot day, or just what the deal was, but she became obsessed! Every time she went outside she thought she needed an otter pop. The real otter pops are basically just sugar and water. Not exactly something you want your child indulging in every single day. I started doing a little looking and found a company that makes otter pop packaging – Zipzicles! We decided to make our own healthy otter pops.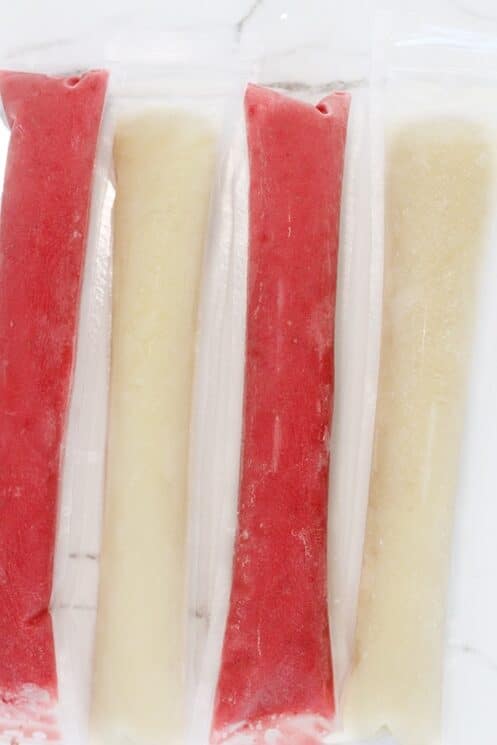 What Containers Are Good for Homemade Otter Pops?
Zipsicles are a refillable otter pop container, are BPA-free, and also recyclable!  It's so great because you can make whatever kind of healthy Otter Pop you want.  They have tons of yummy and healthy recipes on their website.  We made 2 different kinds and they both turned out great! (Recipes at the bottom of the post)
How to Make Healthy Otter Pops
To make these, all we did was combine our ingredients in a blender. Then you use a funnel or some kind of narrow pitcher to pour your mixture into each bag, and freeze! So easy.
These are some filling guidelines:
Each Zipzicle™ ice-pop bag holds 1/3 cup of liquid. Make one, or make a dozen. The choice is yours:
1 c filling = 3 Zipzicle™ ice-pops
2 c filling = 6 Zipzicle™ ice-pops
3 c filling = 9 Zipzicle™ ice-pops
4 c filling = 12 Zipzicle™ ice-pops
Find them on Amazon, here!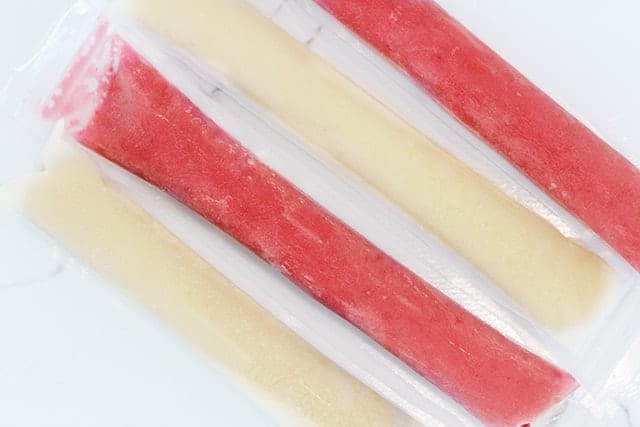 Is it worth it to make your own Otter Pops?
The great thing about making your own healthy otter pops is that you reduce sugar intake, add fruit and veggies into your kids diet, and because there is liquid, they can be very hydrating! Here are some tips:
Use ripe, in season fruit and they will be naturally a lot sweeter.
Make a fruit or veggie smoothie and pour the leftovers into these Otter Pop molds for a quick treat!
If you want a creamier texture, add a banana, coconut milk, or Greek yogurt.
Add lemon juice, lime juice or blended raspberries to make a more tart Otter Pop.
If you have a fruit that is not very sweet, use honey or maple syrup to sweeten.
Ingredients
Pina Colada Pops
1/2

cup

coconut milk

1/2

cup

pineapple

cut into chunks

1/4

banana
Creamy Strawberry Pops
1/4

cup

yogurt

10-12

ripe strawberries

rinsed and hulled
Instructions
Blend until smooth. Pour into pop container and freeze.