Healthy Date Truffles – No Cook
Hi there, I'm Kawn from Kids food universe and I'm super excited to be back this month with a mouthwatering raw dessert recipe, date truffles!
Babysitter and sleep, can there be two words every mum out there longs to hear more? Well how about these two as a close second? Easy and healthy! While I can't promise you a sleep in this weekend I can certainly provide you with a devilishly tasty treat that's not only delicious but requires no cooking. Nutty date truffles are a sweet ''pick-me-up'' treat that is naturally sweet by dates without adding sugar. You just won't believe how good they taste and how easy to prepare they can be. The task of mixing is also perfect for inquisitive little ones to help with (even if it's just licking the bowl afterward)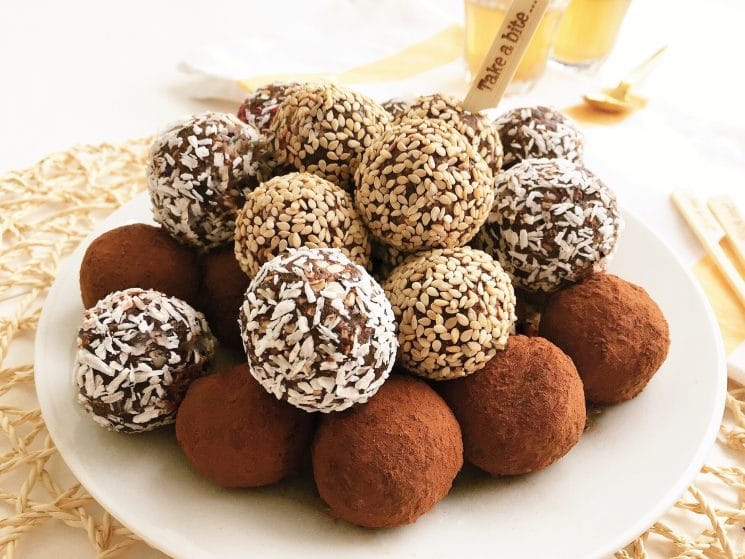 Every mum out there is keen on keeping their families refined sugar intake low. Sometimes though it's hard to do so when so many things tempt us and our kids on supermarket shelves. This recipe contains only the natural sugar in dates, it is a great alternative to many sugary commercial products and you can rest knowing exactly what you are serving for your family.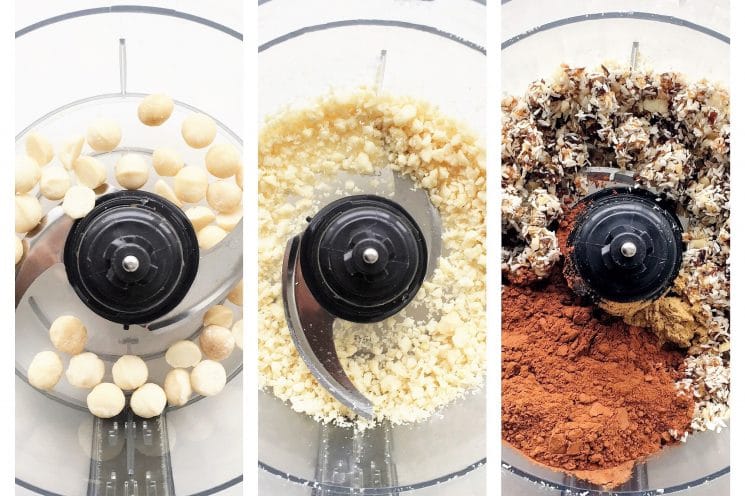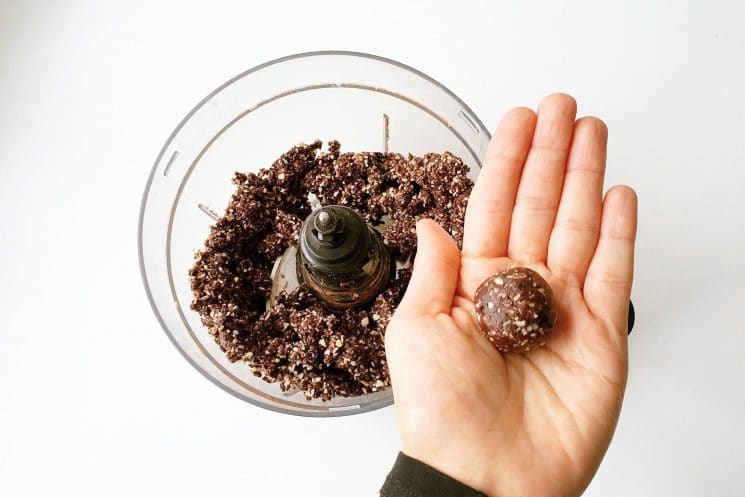 The great thing about these date truffles is that there is plenty of room to play with the coating and you can even replace the macadamia nut with other nut types like: pecans, walnuts, hazelnuts, almonds or even pistachio. Great coating options could also be: Roasted sesame, raw cacao powder, cinnamon, licorice powder, desiccated coconut, crushed nuts, dry ground berries, especially dry raspberries which adds a contrast to the sweetness of the dates with a pinch of sourness.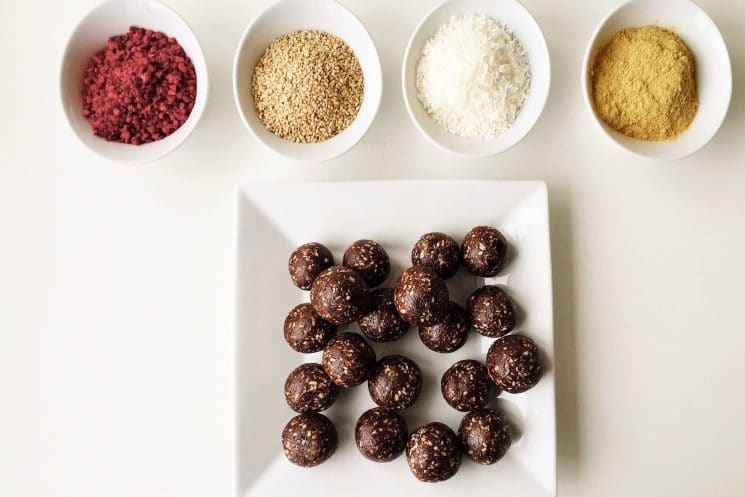 I love to make amazing looking food that tastes terrific. And I don't like compromising on quality and this is what these healthy truffles are all about.
To add more enjoyment to this recipe I have to mention that It is freezable! Make a double portion of the date paste and save the preparation time. Just defrost the paste the night before and you will have a ready paste to form the date truffles from.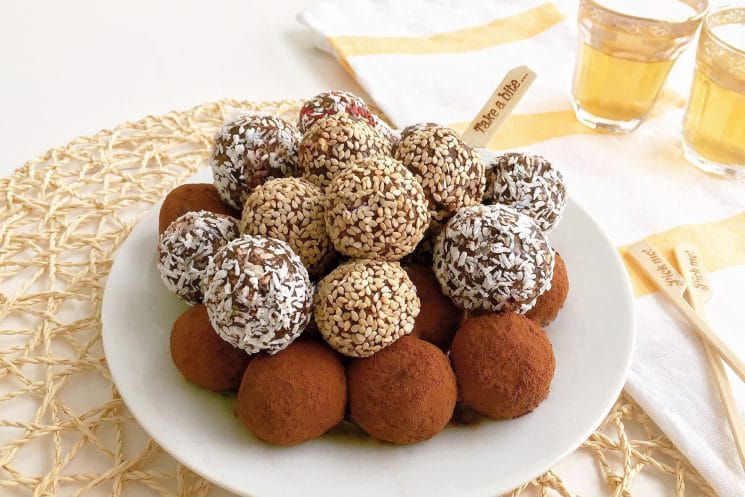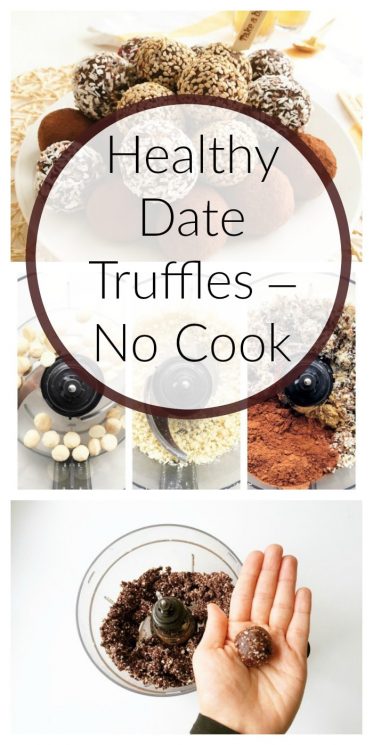 Perfect for all occasions or especially useful for bribery purposes. The lawns will be mowed and the beds made at just a mere mention of these little balls of happiness.
I hope you enjoy this recipe!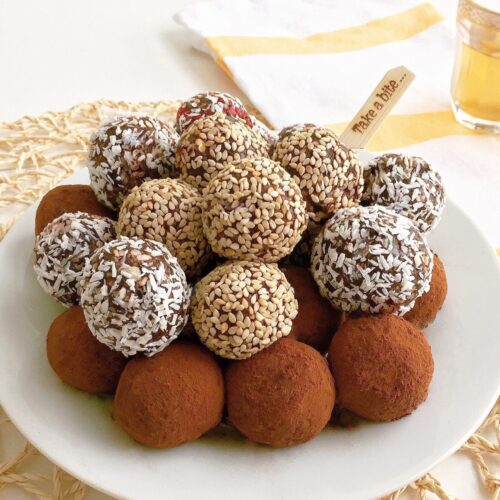 Ingredients
2/3

cups

of macadamia nuts

23

soft dates

4

tbsp.

raw cacao powder

sugar-free

2/3

cups

of desiccated coconut plus 1 cup for decorating.

2

tsp

licorice powder

can be omitted

all organic if possible
Instructions
Pit the soft dates.

Blend the macadamia nuts first. Then add the dates, coconut, cacao and the licorice powder.

Blend everything until the ingredients sticks together almost like a dough. Do not blend the pastry too much give it a couple of pulses and then check the pastry if its firm enough to form the balls off.

Form the balls with your hands.

Roll the balls in the desired coatings and place them on a plate.

Keep the truffles in room temperature and if it is for a later serving keep them cool in the fridge.
Notes
If the pastry is too firm, add more soft dates. The stickier the pastry is the better the decorations sticks to the date truffles. Just do not add too many dates because then you might get a too soft pastry to form anything out off. And if it's too sticky add more nuts or desiccated coconut.
Find a fine balance between both.
Even If you don't like dates normally this recipe will change your mind I promise. It did with me. Please come and join me on my Instagram page babyfooduniverse! Don't let the name fool you there is something there for all ages, Kawn x