Healthy Slow Cooker Creamy Tortellini Soup
Bust out that Slow Cooker! It's time for Healthy Slow Cooker Creamy Tortellini Soup for the kids and you! It's chicken noodle soup turned up a few notches!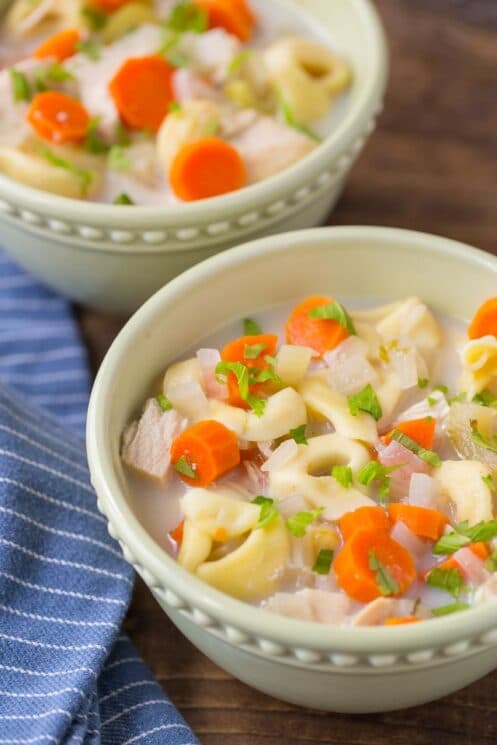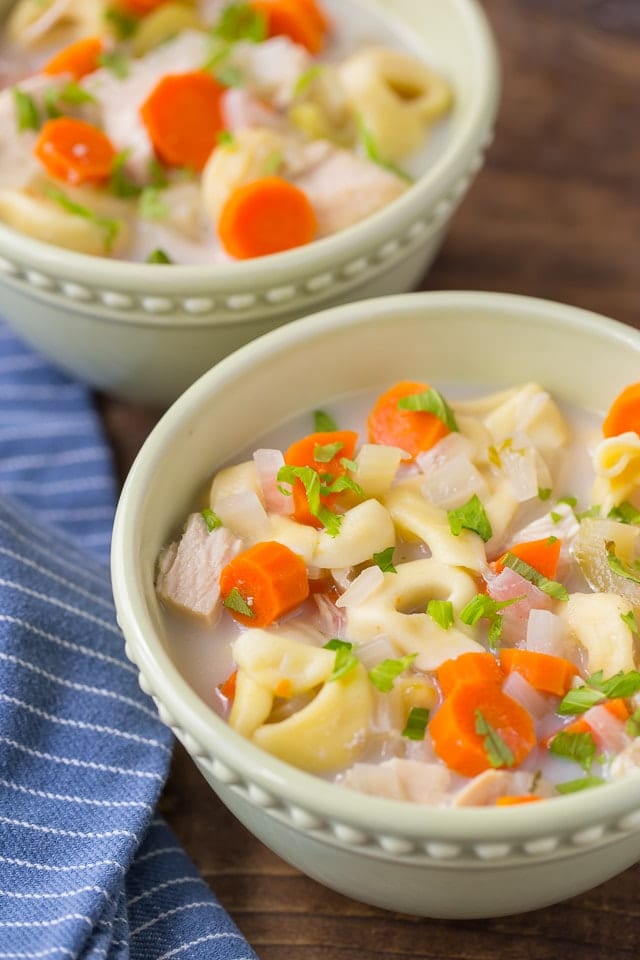 Slow Cooker recipes are my best friend! Dump, stir, walk away and come back to the most delicious meal– and this recipe is no different! Your kids are going to love this because it's similar enough to the classic chicken noodle soup. I've also made some notes in the post so you can make changes where you need to make sure your kids rant and rave about this slow cooker soup!
Why is it healthy?
Creamy soups usually consist of lots of cream. That's what makes them creamy, so delicious, and so high in fat! So for my Healthy Creamy Tortellini Soup I swapped out the cream for milk! I used whole milk but you can use 1% or whatever fits your family's needs. This soup is also packed with celery, carrots and onions to get those veggies in those tummies!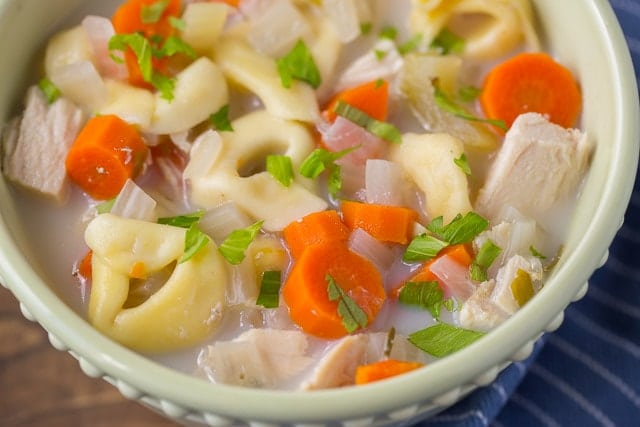 Chicken Noodle Soup… But Better
When I was a kid I would always eat soup when it was pouring down rain outside or when I was sick in bed. It's just so cozy and warms your whole body! When I was making this in my slow cooker, it filled the entire house with that warm, cozy smell. Ahhh… so perfect. And the tortellini is just genius!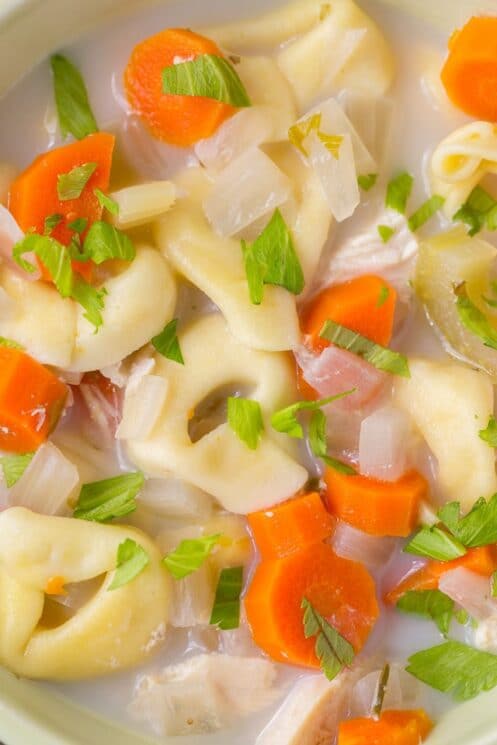 Mix and Match and Swap
I love making a recipe your own! So feel free to change things up. I already talked about what changes to the milk you can make, but you can also leave out the milk all together for allergy purposes–just add more chicken broth/stock instead. Mix up what type of tortellini you use, I used cheese in mine. If you want to make it vegetarian, use vegetable stock and no meat!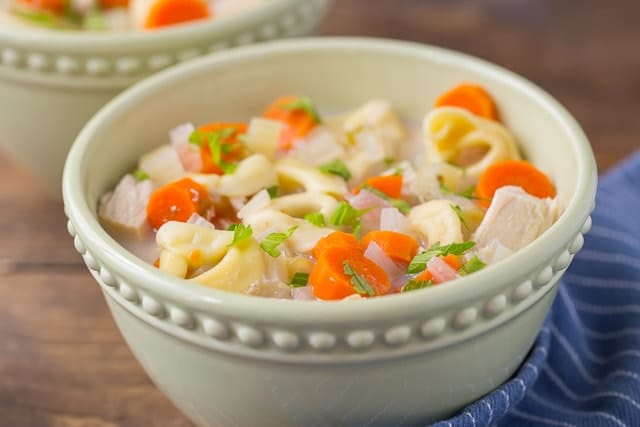 Enjoy this perfect fall soup, Creamy Healthy Tortellini Soup made in your slow cooker! Looking for another soup idea, Creamy Yellow Squash Soup is always a hit!
Ingredients
1 1/2

lb

chicken breast

4

medium

carrot

3

stalk

celery

1

small

onion

3

cloves

garlic

6

cup

chicken broth, low-sodium

2

teaspoon

Italian Seasoning

2

cup

milk

1/4

cup

flour, all-purpose

2

cup

tortellini pasta

2

teaspoon

salt
Instructions
In your handy dandy slow cooker add chicken breasts, chopped up carrots, chopped up celery (1/4 inch pieces), diced onion, minced garlic, chicken broth and Italian seasoning.  Cook on low for 6 hours.

Remove chicken and chop.  Return to slow cooker.

In a small bowl, add milk and flour…whisk to combine.  Add this and tortellini to the slow cooker and give it a good stir.  Continue to cook for 15-20 minutes or until soup has thickened.