Frenchy Pumpkin Toast Recipe
I think pumpkin week just might be my favorite week. My kids like it better than spinach week, or bean week, or even carrot week. Imagine that.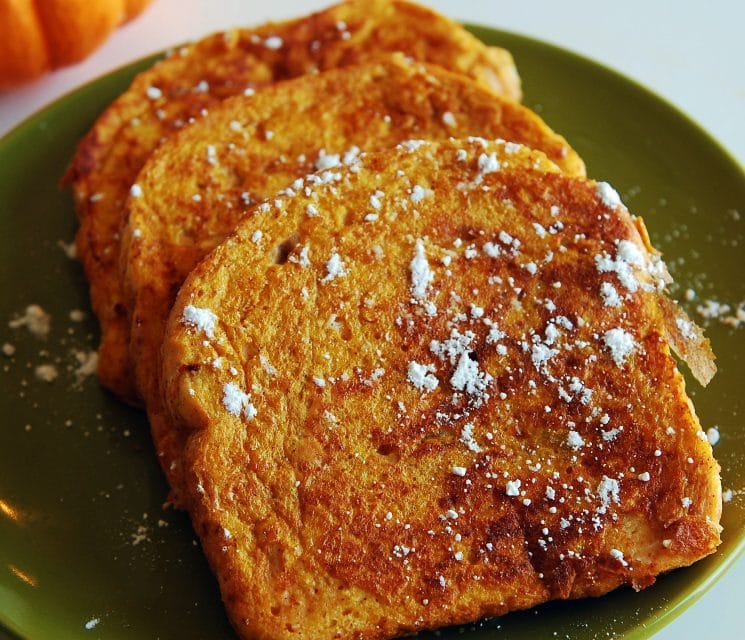 Adding pumpkin to our French Toast was not a stretch for my kids. They already LOVE French Toast. So here is how we made this recipe:
PUMPKIN FRENCH TOAST
5 slices whole wheat bread
3 eggs
1/3 cup pumpkin puree
1 TBL milk
1/2 tsp pumpkin pie spice (see yesterday's post for recipe on this)
1 tsp vanilla
Mix all ingredients together except the bread.  Soak both sides of bread in egg mixture.  Heat skillet.  Cook bread on hot skillet until both sides no longer show wet eggs.   Top with a cinnamon syrup or real maple syrup.
Why should you add pumpkin to your waffles?
Pumpkin is low in calories, yet super high in nutrients
High in antioxidants like alpha and beta carotene (can help support immune function, vision health, and slow aging)
Good source of magnesium
High in fiber
This version of French toast got an A+ From my kids!