Baked Avocado Fries- Produce For Kids
Yes, you can make fries from avocados! These crispy oven-baked avocado fries are a delicious appetizer or snack. Serve with your favorite dressing for dipping, or make your won cilantro lime sauce using Greek yogurt!
If you love collecting healthy, kid friendly, produce centered cookbooks like me, you MUST add this one to your collection! One of our favorite sites, Produce For Kids, just released some of their best recipes in one cookbook called Healthy Family Classics: 50 Registered Dietitian-Approved Recipes from Our Kitchen to Yours
The reasons you need this cookbook!
The seasonal guide! Find out what fruits and veggies are in season, any time of the year.
The recipe symbols for quick reference: Gluten free, freezer-friendly, egg free, nut- free, vegan, vegetarian, etc.
The recipes are healthy! Planned by dietitians!
A good cause! Produce for Kids has raised more than $5.5 million for children's charities nation wide! 100% of book sales goes to help end child hunger! Definitely worthy of our support.
Pizza hummus, no-bake granola bites, Taco zucchini boats, Broccoli apple slaw, and Cinnamon Banana bites!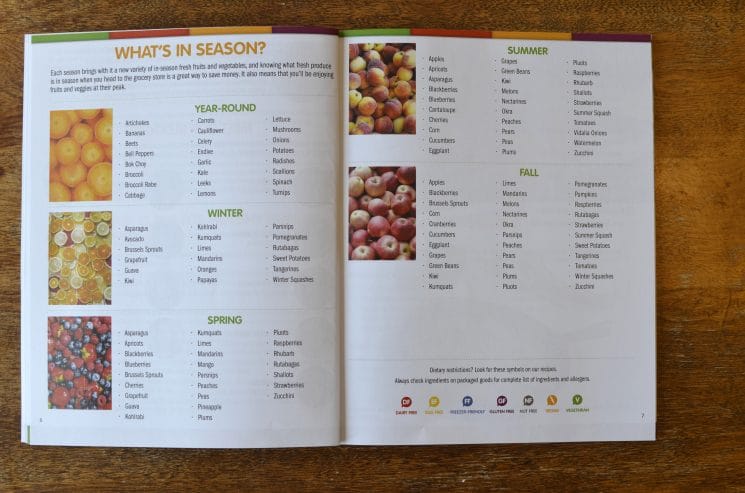 And finally, the AVOCADO FRIES!!
Avocados are a super healthy food and perfect for growing children. The fat in the avocado actually improves the absorption of the vitamins that are carried with it. Fat soluble nutrients such as caratonoids can be absorbed from 2-10X more than the vitamins without the presence of fat. Making avocados the PERFECT food!
The healthy fat in avocados can also stand alone in it's benefits. The good fat is being shown to protect heart health, brain function, and contribute to the anti-inflammatory process. Avocados have also been shown to control blood sugar, insulin regulation, weight regulation and satiety. There is never a need to remove this power packed food from your families life!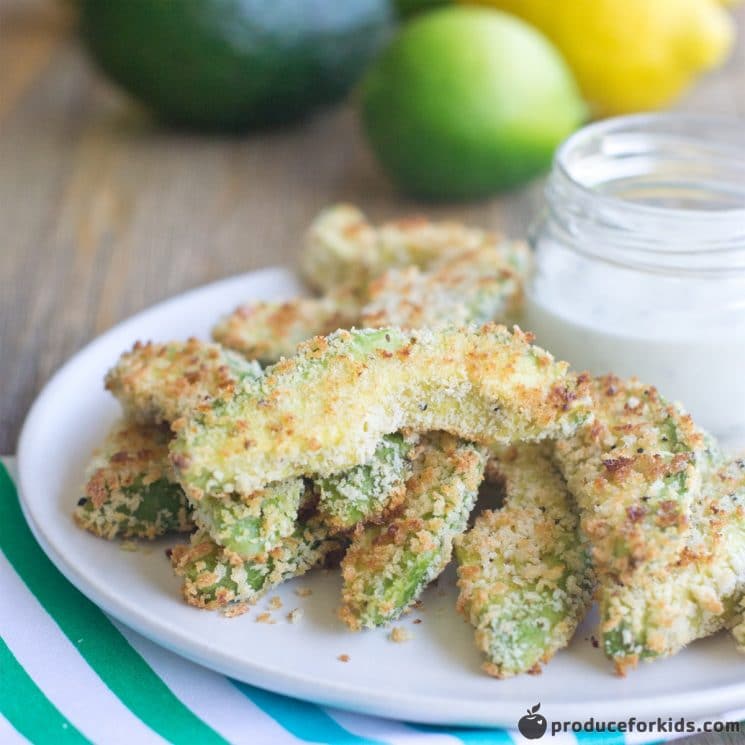 So, with all the amazing benefits of avocado, the first thing you need to do is make these FRIES!!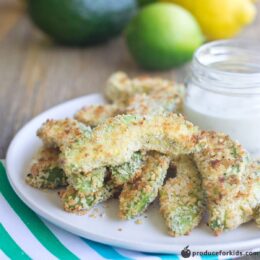 Ingredients
2

medium

avocado

1

medium

lemon

1

medium

lime

1

cup

panko (Japanese bread crumbs)

1/2

teaspoon

salt

1/2

teaspoon

lemon pepper

1

none

cooking spray
Serve With
2

tablespoon

ranch dressing, low fat
Instructions
Preheat oven to 425°F.

Peel and slice avocado into 1/2-inch thick slices.

Juice lemon and lime.

Combine lemon & lime juice in small bowl. Mix bread crumbs, ¼ tsp. salt and ¼ tsp. lemon pepper in separate bowl.

Dip avocados into juice, season with ¼ tsp. salt and ¼ tsp. lemon pepper, and press into bread crumbs.

Spray baking sheet with cooking spray, lay avocados single layer and bake 12-15 minutes, or until golden brown.

Serve with ranch dressing for dipping.