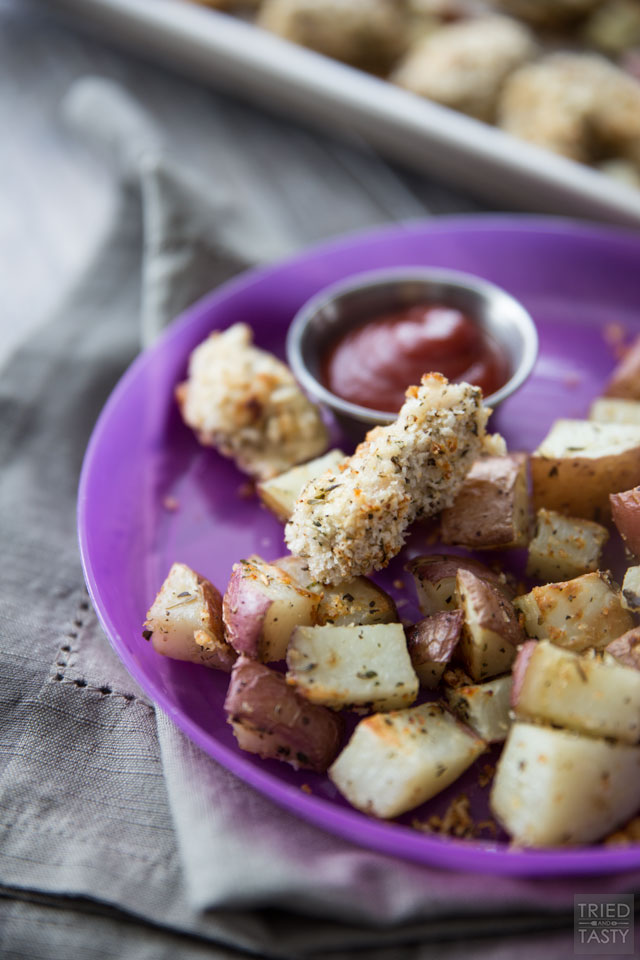 You know what's all the rage? Those 'one pot' or 'one pan' meals. You know who's first in line looking for those types of recipes? This girl. Hi guys, It's Yvonne from Tried and Tasty once more with a fab new recipe for you. I'll be the first to admit I've got a problem when it comes to using far too many dishes in the kitchen. I like to call the issue 'Tornado Feld'. Yvonne Feld. Get it? But no seriously, it's a problem. So when I see recipes that are one pan or one pot I think: *hold the phone* you mean… I don't have to make a disastrous mess of my kitchen whilst trying to whip up a delicious meal? Where do I sign?
Dinnertime is the worst for lots and lots of dishes because when I'm done eating I certainly don't feel like cleaning up. But if it were just one pan? Now I've got a little time for that. My absolute, absolute, absolute favorite recipe of 2016 so far is my One Pot Savory Turkey Meatballs. YOU GUYS. Stop what you're doing right now and bookmark, pin, or print that recipe and make it immediately. I know I said it's my favorite of 2016 and I realize we aren't that far into the year, but I do believe it will in fact be my favorite recipe of the year period. Healthy? Check. Easy? Double check. One pot? Score.  Alright now that I've got that out of the way, are we here to talk about meatballs or chicken nuggets? That's what I thought.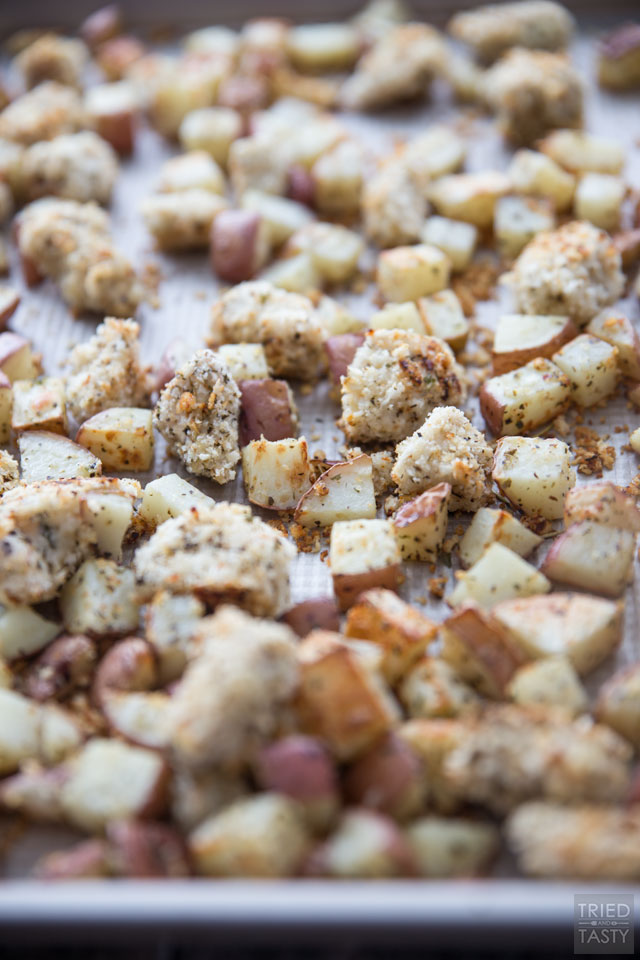 If you had to chose between chicken nuggets and chicken strips which would you choose? I'm personally on the side of nuggets – but I love all things mini, so that makes sense for me. What about you? I love little finger foods that make your meal more fun. Not only are these chicken nuggets baked and not fried, they have the perfect coating of crispy ranch flavored breadcrumbs.  Have you seen the ingredient list in those ranch packets you buy from the store? One look and I say 'no thanks'. So I whipped together my own, it's super simple:
Ranch Dressing Mix
1/4 c. dried parsley
1 tbsp. dried dill
1 tbsp. garlic powder
1 tbsp. onion powder
1/2 tsp. dried basil
1/2 tsp. ground black pepper
Mix it all together and voila! You've got your very own ranch dressing mix. Chances are you'll have everything already on hand which makes it all the better!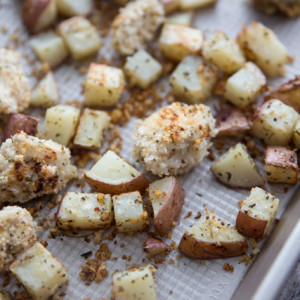 Now that I've given you this great meal that will be ready in less than an hour and will create less dishes for you to have to cleanup afterwards what will you do with all of your free time? I'll tell you what I've got on my list of things to do:
Help my sister plan her wedding
Plan activities for a future trip to Portland
Take a photography class to better understand my camera settings
Exercise (this one is always on my list)
Those are just a few of the things I like to work on when I'm not at work or blogging. Having easy meals to cook and clean up helps give me a little bit of extra time to take small 'bites' of each task. Hopefully you'll be able to fill your time with things on your list that you've been wanting to get to. Enjoying this meal should definitely go on your menu soon. You won't regret it!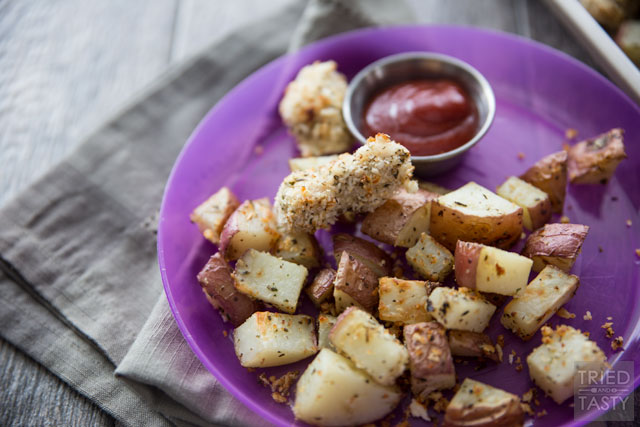 When she's not at work or spending time with family or friends, chances are you'll find Yvonne in the kitchen wearing an apron and a smile. Be sure to grab her free eBook 10 Super Foods for Breakfast. Super Fast, Super Easy, & Super Tasty! for the ultimate way to kick off your morning!