Cookies made with Quinoa Flour! QUINOA COOKIES
I've been wanting to try to bake with Quinoa flour.  It has taken a little adjusting and trying.  The first time I tried baking, the whole batch got a thumbs DOWN from those that matter the most (the kids).  The second time however,  I think we got it right.  These cookies were gone within minutes.  Keep in mind, while they aren't sugar free, they offer a little extra nutrients, like a bit of protein from the quinoa flour, for your kids.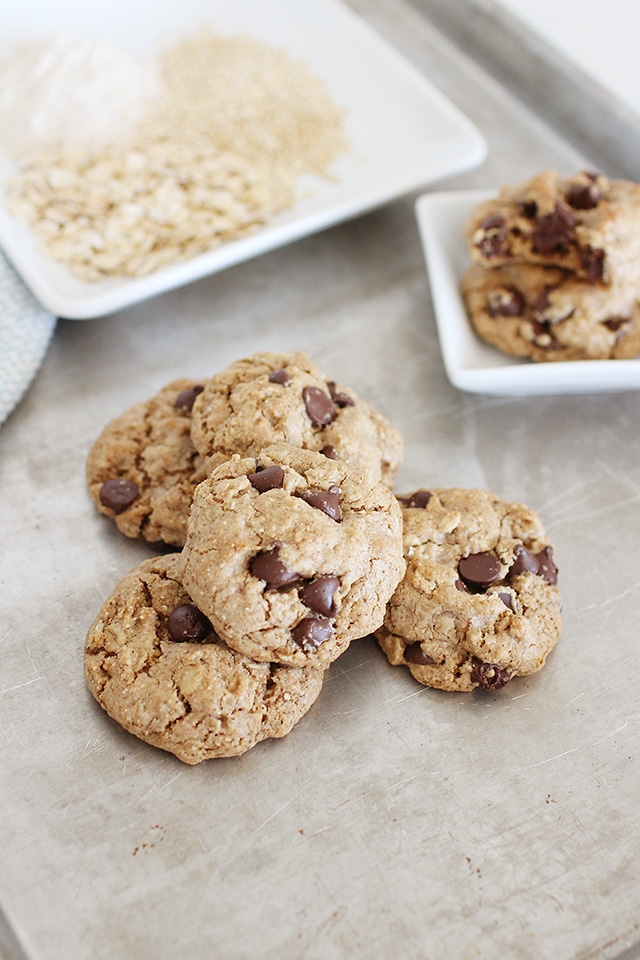 If I don't like a specific food, I probably won't make my kids eat it no matter how healthy it is. There are too many delicious foods out there that are healthy, why include the not so good ones. Life is too short.
But then, there are certain foods that I used to not care for, but over time, found I really like it.  That's what happened with Quinoa!
Quinoa (KEEN- WA) has a nutty, gritty flavor, that I'm not too familiar with. The best thing about quinoa is that it is a complete protein, meaning it has a
ll nine essential amino acids. So if you are vegetarian, this would be a good food to include in your diets. But if your kids eat enough hot dogs and processed lunch meat like mine, they are probably fine in the protein department. I just think there are other grains that are more versatile, more flavorful, and more palatable all around.
Of all the recipes I looked up, there was only a handful of ways people prepare quinoa.  I cooked it in a similar way to rice, except I sauteed 1 cup of the grain in some butter, then added two cups chicken broth and simmered till the liquid was absorbed. Other ideas to eat Quinoa is to use it on salads, stuffings, enchiladas, fajitas or salsa's.
But, luckily, there is also quinoa flour! Ground up quinoa that has the consistency of flour can be used to include in baked goods, either as a substitute for wheat flour, or in addition to wheat flour.  That's how we made these cookies, which I like to call QUOOKIES!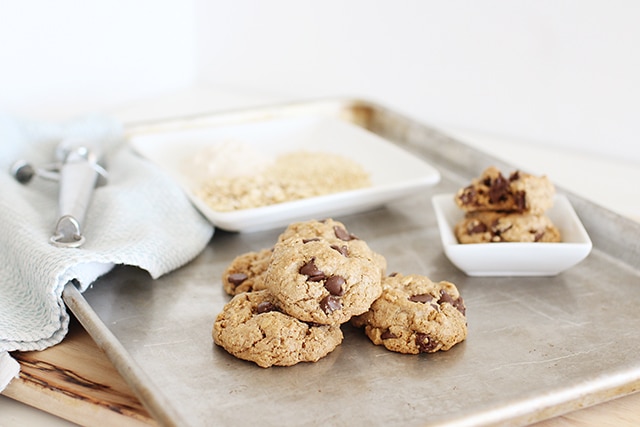 For more quinoa recipes, check out: