It doesn't get much more summer than juicy peaches from the orchard, and with a swirl of real, fresh summer cream, the kids will be running to your house instead of that ice cream truck!
Peaches and cream are a late summer staple in our house. We pick up a couple of bushels from a lovely family that grows them where we live, and we always have fresh raw summer cream from our farmer on hand. A few slices in the bowl with a drizzle of cream and we are in heaven!
While the girls pretty much devour the peaches right from the basket, I'm usually able to sneak a few away to make a couple recipes we love.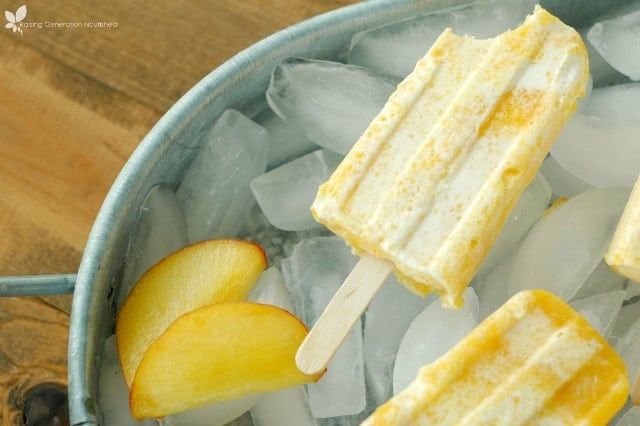 We started making strawberry rhubarb creamsicles every spring to use up my heartily growing rhubarb, and last year I thought it might be fun to change up the flavors with some late summer fruit like peaches.

Fresh peaches are a great source of antioxidants, vitamin C, and minerals such as potassium, so while these end up being an occasional treat in our house – it is one that I can feel good about giving my girls too!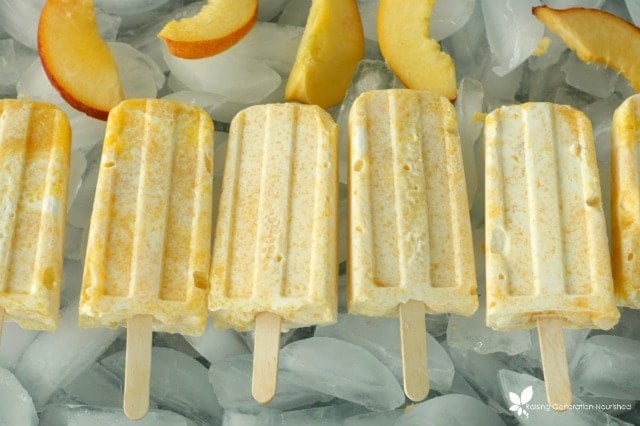 If you are not sure of where to find a fresh source for quality cream, ask around at your farmer's markets! There is bound to be something, and there is nothing like a grassfed cream fresh from the source! If you happen to be dairy free the cream portion of this recipe is delicious with coconut cream or coconut milk!
These peaches and cream popsicles recipe was a big hit with my girls and it was nice to have them stashed away in the freezer when that ice cream truck hit our neighborhood so they could have a special treat too.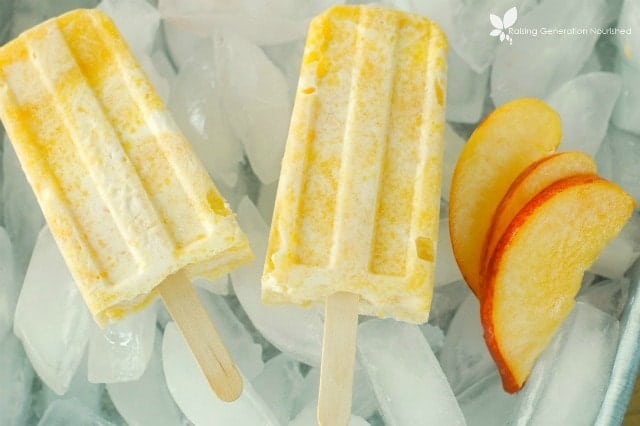 Renee blogs at Raising Generation Nourished, and with 3 girls ages 5 and under, she is passionate about raising the next generation of kids with a better understanding where their food comes from and how food affects their bodies.