Cozy up to this Orange Cinnamon Apple Cider recipe this winter.  A healthy, fun alternative to hot cocoa and just as comforting.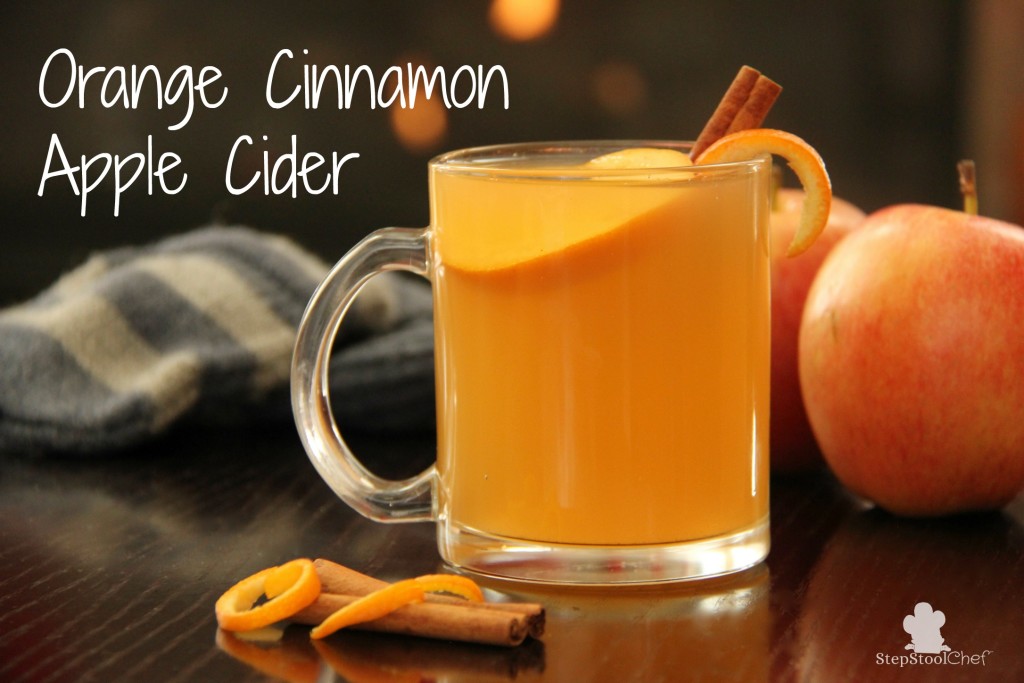 Happy New Year!  It's Toria from the Step Stool Chef.
Ok… I have a confession.  My kids and I don't like chocolate.  There I said it.  For some, I know this just sounds absurd and just plain weird.  But for us, we like our little idiosyncrasy.  It kinda bonds us.  However, I will admit that there are times where I wish my kids could enjoy the fun comfort of hot cocoa during the cold winter days.
A warm and cozy cup of Orange Cinnamon Apple Cider was the perfect solution for us after coming in from the frosty weather.  Plus the recipe is easy to make for kids who like to cook and experiment in the kitchen.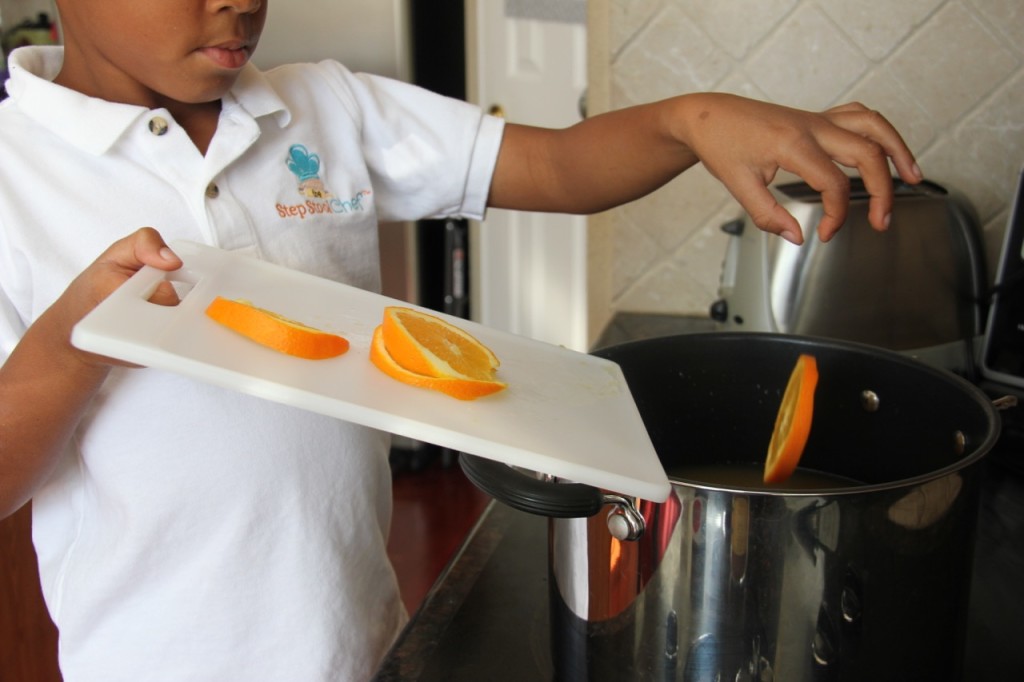 Start by adding sliced oranges and cinnamon sticks in a large pot with a gallon of apple cider.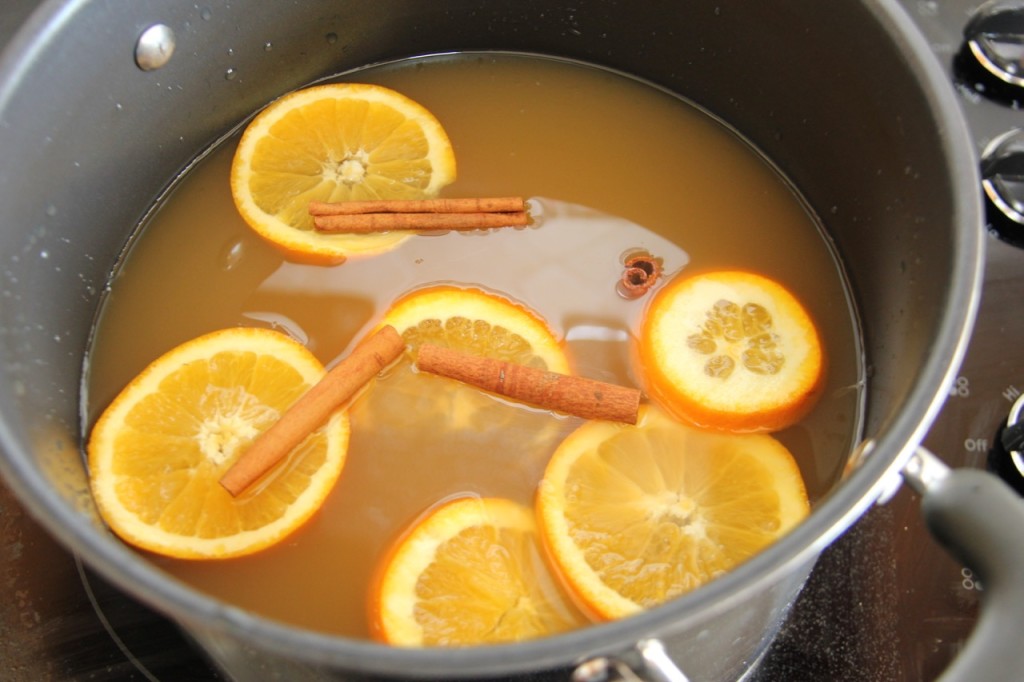 Then mix in ground cinnamon & nutmeg and let simmer on medium heat for 10 minutes.  The longer you let simmer, the more the orange and cinnamon flavors will infuse into the apple cider.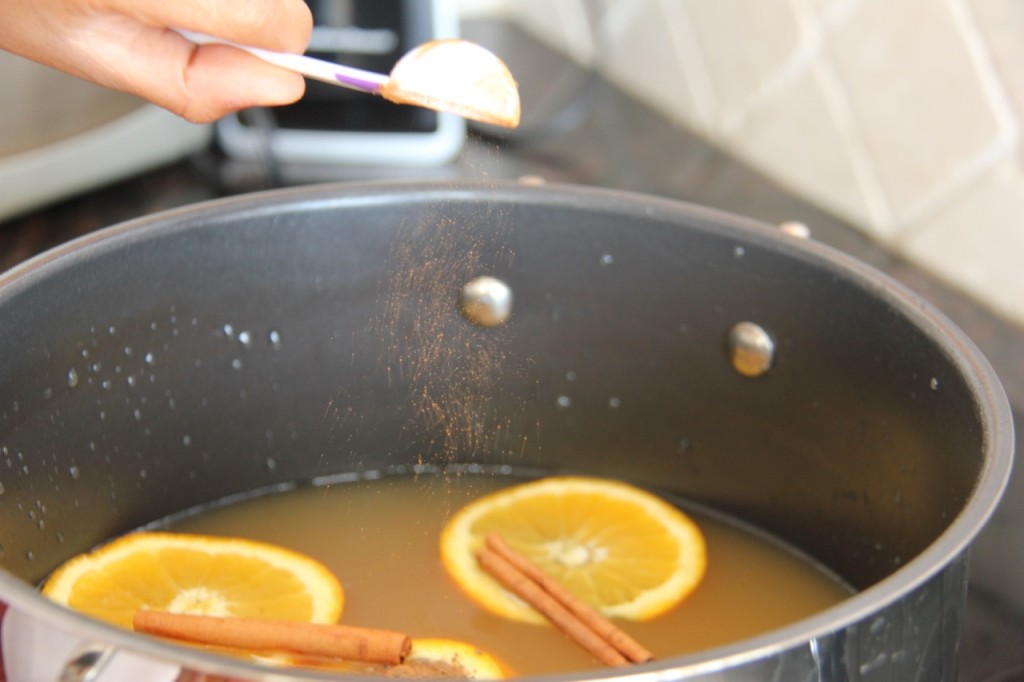 After coming in from playing, my little chef was so excited by the aroma of apples, oranges and cinnamon that filled our home.  It added to the anticipation of trying his new warm drink.  We added whipped cream with a few extra dashes of cinnamon on top for extra fun.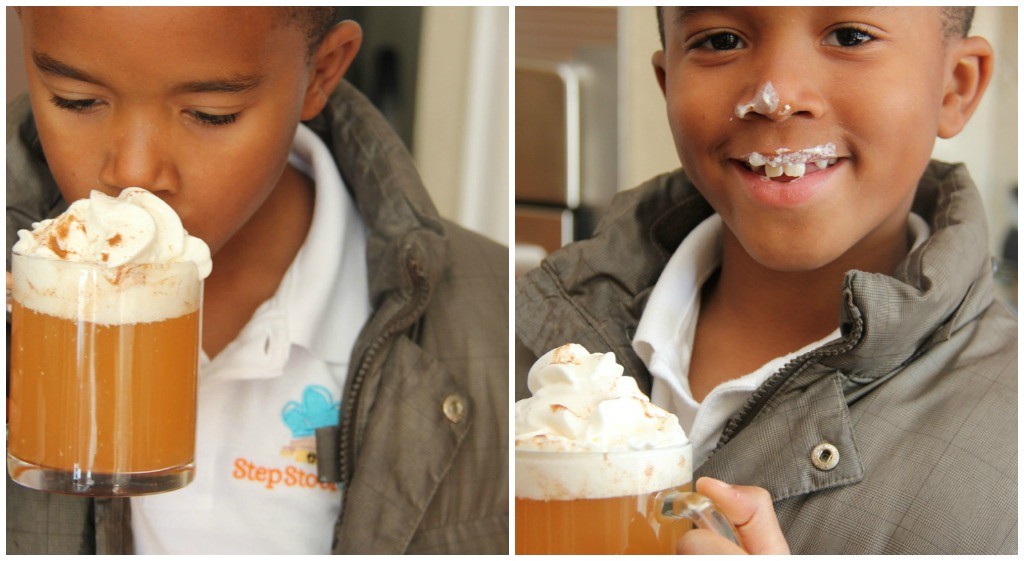 You can serve with or without whipped cream.  Plus you can add cinnamon and a orange slice for garnish.  My family loved it and I know yours will too!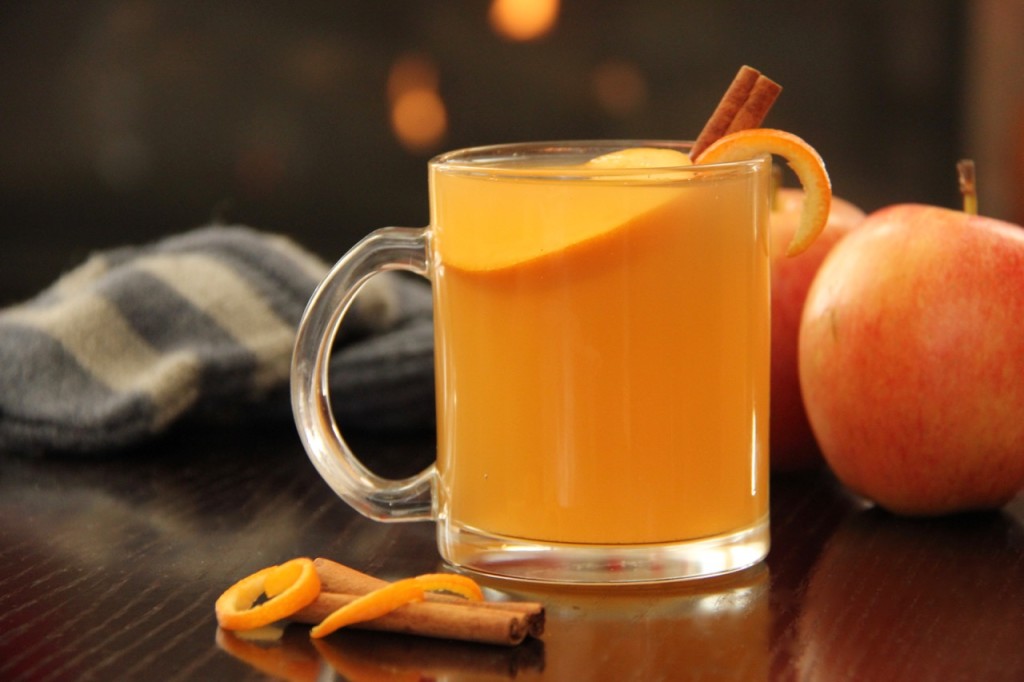 Toria and her 7-year-old son have an amazing Online Cooking School For Kids, The Step Stool Chef Academy , an innovative way to provide cooking classes for kids by encouraging kids and parents work together in the comfort of their own home at their own pace.  For a 20% discount, use the coupon code: "Partner".