Hello Super Healthy Kids fans! You are going to love today's One Pot Taco Casserole Recipe because full of protein and fiber, accommodates many dietary needs, and it takes a full 5 minutes (if that!) to toss together. Add the cooking time and you have a healthy meal on the table in less than 30 minutes. Every mom's dream! We loved this just as it is with a little hot sauce and extra avocado on top and my kids dipped tortilla chips in it. The leftovers were even more delicious the next day for lunch thrown on a taco salad.
My name is Melissa and I blog over at Bless this Mess. My blog is a happy glimpse of small town life; I share lots of recipes, gardening tips, and our adventures in beginning a hobby farm (like hatching our own chicks!) and building our house. Meatless Mondays are one of my favorite meals of the week, you can see all of my favorite meatless recipes here. Enjoy!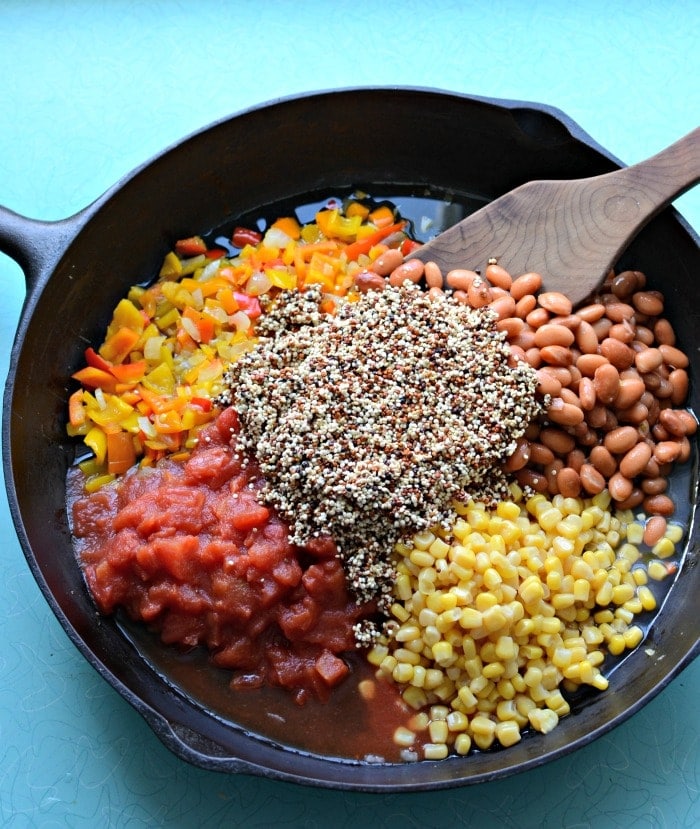 I love that the quinoa cooks right in the dish, no need to have it cooked ahead of time. Just a heads up when it comes to quinoa. The package that you buy needs to say "pre-washed". If it doesn't, you need to rinse it yourself before using. Quinoa comes with a natural coating that makes it taste a whole lot like soap, if you haven't rinsed it well first. I learned this the hard way, so learn from my mistake and read your package closely before ruining a whole dish.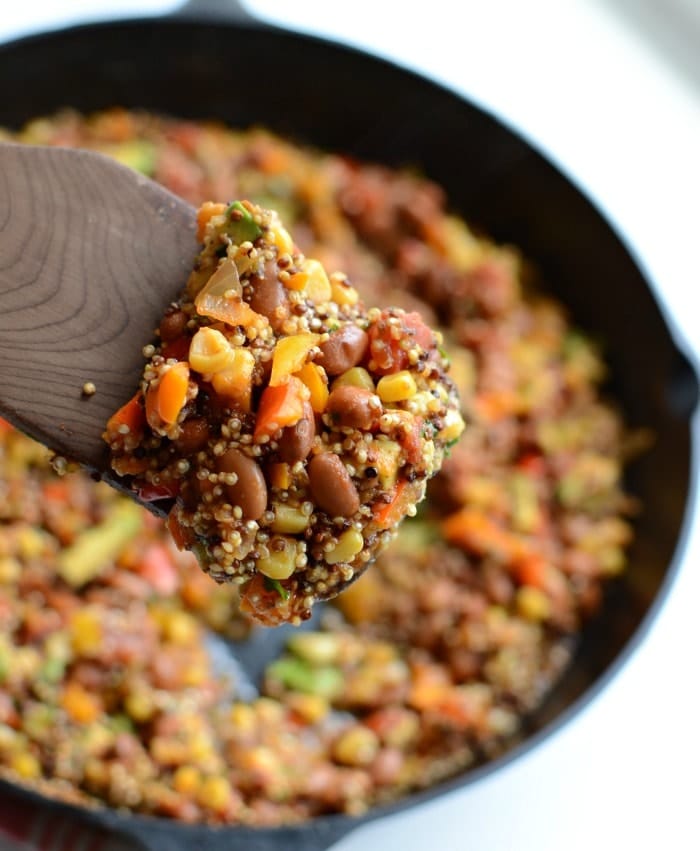 You can always add a second (or third) avocado in the pot if you like because there's no such thing as too much avocado in my book.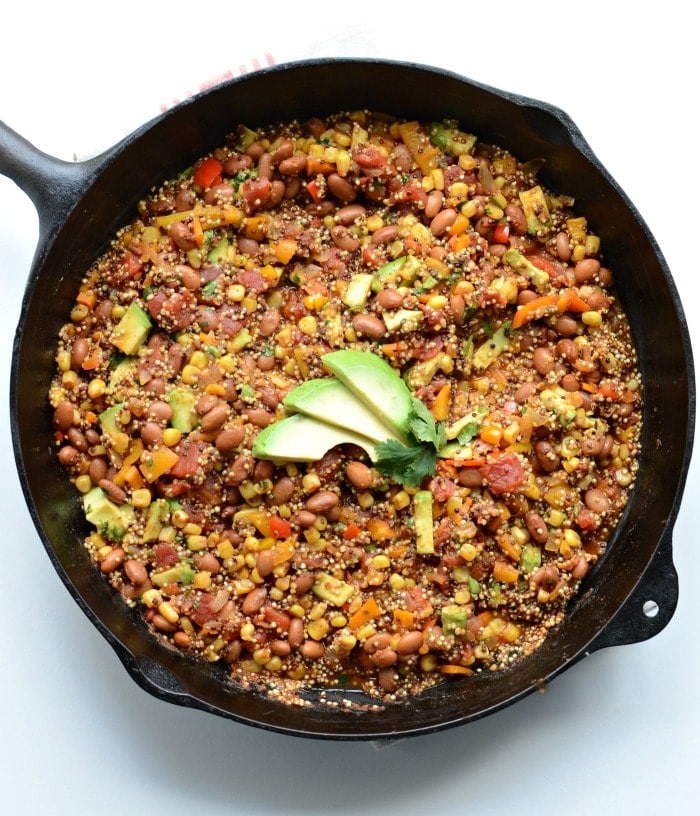 OUR LATEST VIDEOS
Serve this on a night when you are short on time, but want a warm meal for you family! 
Enjoy and have a great day!