Nutrition Lesson Plan: Whole Grains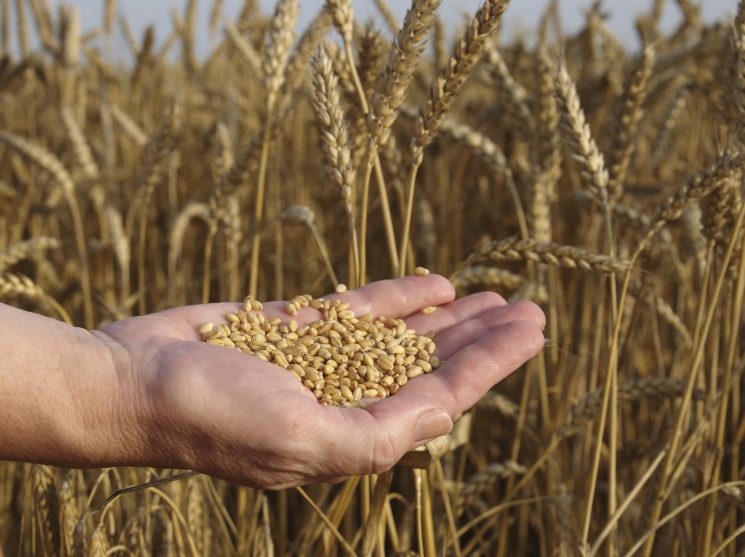 At Super Healthy Kids, we concentrate a lot on making half our meals fruits and vegetables, which is so important to the health of the entire family! Here's another major nutrition lesson to teach kids and model at mealtime: make half your grains (or more!) whole grains.
To help you make the whole grain message stick, we came up with a fun poster-building activity you can do with your kids at home or in their classrooms. Scroll down to learn some discussion prompts you can use to talk with kids about whole grains, and see the example poster my daughter Erika made about whole wheat.
Make Half Your Grains Whole
Start a conversation with your kids about the difference between whole and refined grains. Emphasize how whole grains contain the entire grain kernel: the bran, germ, and endosperm.
All three parts together contain the vitamins, minerals and fiber that make whole grains a health-promoting food.
How are refined grains different? Refined grains have had the bran and germ removed, along with 25% of the protein, and 17 vital nutrients are stripped away with it.
As you discuss, have the students brainstorm all the grains they can think of. Then ask them to make lists of what they have tried, and what they haven't. (Common sources of whole grains include whole wheat bread, pasta and crackers, buckwheat, corn tortillas, oats, popcorn, brown rice, rye, quinoa, and taco shells.)
After the discussion, have students circle a whole grain they have not eaten and assign them to make a poster advertising that grain. Ask students to report on the vitamins, minerals, and fiber content of their grain, and to "sell" the grain as a desirable food to eat.
My daughter Erica took the challenge to build a poster! She has actually tried all the whole grains, so she made her poster about her favorite grain: whole wheat. She did a little Google research and presented her information on the poster below, including the nutrients in whole wheat, its health benefits, and how to cook with it. I think she did a great job, don't you?Give this activity a try at home or in your classroom, and let us know how you like it! Interested in more lesson plans about nutrition? Visit our Nutrition Lesson Plans blog post to see all our activities in one place.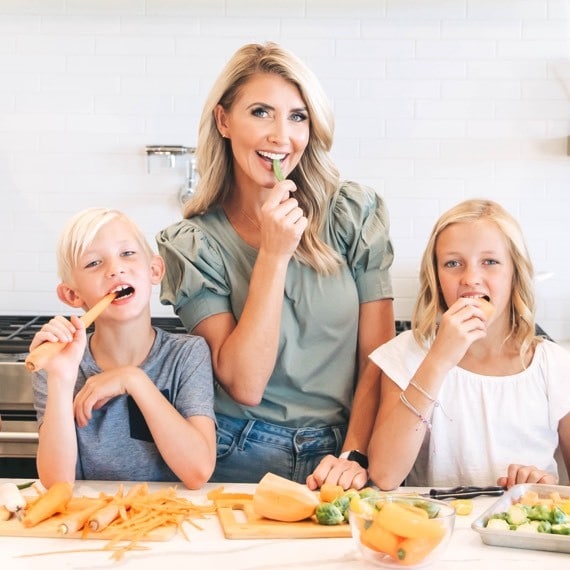 Natalie Monson
I'm a registered dietitian, mom of 4, avid lover of food and strong promoter of healthy habits. Here you will find lots of delicious recipes full of fruits and veggies, tips for getting your kids to eat better and become intuitive eaters and lots of resources for feeding your family.
Learn More about Natalie