Natural Probiotics for Kids
Getting natural probiotics through food can be a part of your child's healthy diet while also improving digestion and immunity.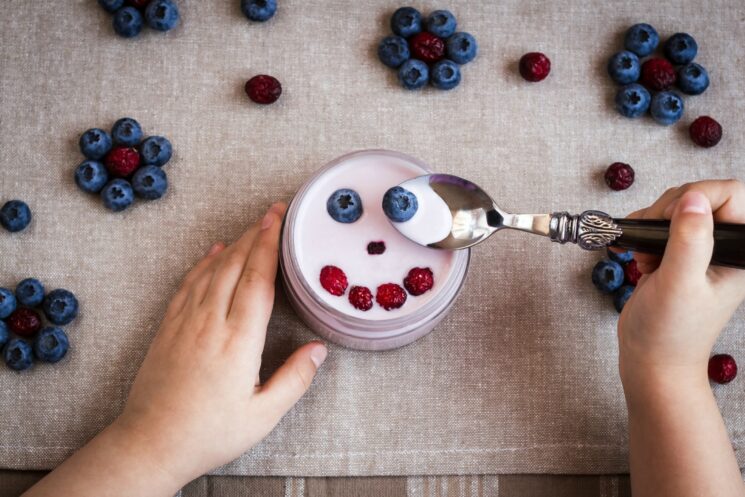 Do Probiotics Actually Do Anything?
Let's take a close look at what probiotics are. Probiotics are live microorganisms that people can eat to increase the amount of "good" bacteria in the gut. Up to 100 trillion bacteria line your intestinal tract and the good bacteria can help with digestion and offer protection from "bad" bacteria. Bacteria in your digestive system help with breaking down food and can strengthen your immune system. Also, good bacteria produce toxins that don't harm you but do make it difficult for the bad bacteria or yeast populations to grow. Bad bacteria, which are always present, are only a problem when there is too much. So the answer is yes, probiotics actually can help with the balance of bacteria. There has been a lot of research done in this are and there have been a lot of connections found to taking probiotics and better digestion, and even improved immunity!
Has your pediatrician ever recommended a probiotic for your child when your child needs an antibiotic? When you take an antibiotic to kill harmful bacteria during an illness, some beneficial bacteria are killed also. Consuming probiotics can help regain the balance of bacteria in your gut and can help ward off some of the side effects of antibiotics, such as diarrhea.
What are Natural Sources of Probiotics?
Fermented dairy products, such as:

Yogurt.

Look for the Live & Active Cultures Seal when you are shopping for yogurt.

The seal was developed by the National Yogurt Association to identify a product that will impart the most health benefits.

The bacterias Lactobacillus bulgaricus and Streptococcus thermophiles convert pasteurized milk to yogurt during fermentation.

Some yogurts are then heat treated, which kills off most of the beneficial active cultures.

The seal helps you find the yogurts containing significant amounts of live and active cultures.

Remember that there are several ways to serve yogurt so that you aren't serving the same thing day after day.

Topping it with a variety of fruit, serving it in a parfait with granola, making a smoothie or popsicle with it, and making your own frozen yogurt are options.
Kefir.

Kefir is a milk based drink that is made by fermenting milk.

It is fairly common in the refrigerated section of the grocery store and comes in a variety of flavors.

You can make your own frozen treat, like these strawberry kefir chia seed popsicles.
Aged cheeses, such as cheddar and gouda.

Serve aged cheese with whole wheat crackers, on soups or vegetables, on pizza or sandwiches.

Non-dairy sources such as kimchi, sauerkraut, miso, tempeh, and soy beverages.
Can You Take Probiotics Everyday?
More research needs to be done to know exactly much probiotics to include in your child's diet; however, including them in your diet through natural sources, which provide other nutrients, such as protein, calcium, and possibly vitamin D, make these foods part of an overall healthy diet to include daily.
If you want to learn more about probiotics and kids, check out some of our other great articles:
Will Probiotics Restore Good Bacteria for Kids? A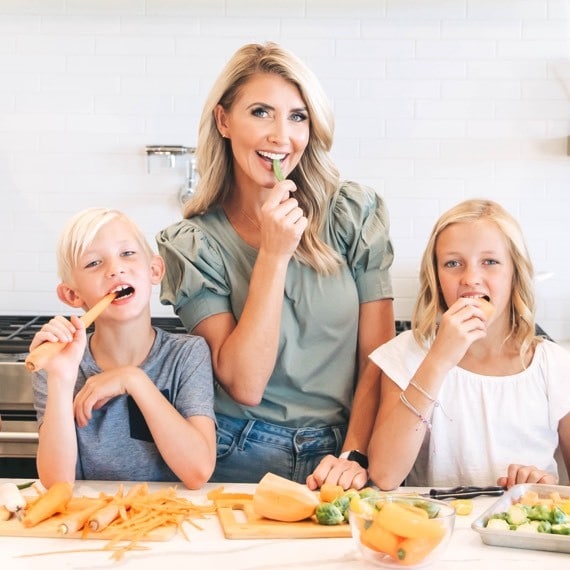 Natalie Monson
I'm a registered dietitian, mom of 4, avid lover of food and strong promoter of healthy habits. Here you will find lots of delicious recipes full of fruits and veggies, tips for getting your kids to eat better and become intuitive eaters and lots of resources for feeding your family.
Learn More about Natalie