Natural Baby Food: Over 150 Wholesome, Nutritious Recipes For Your Baby and Toddler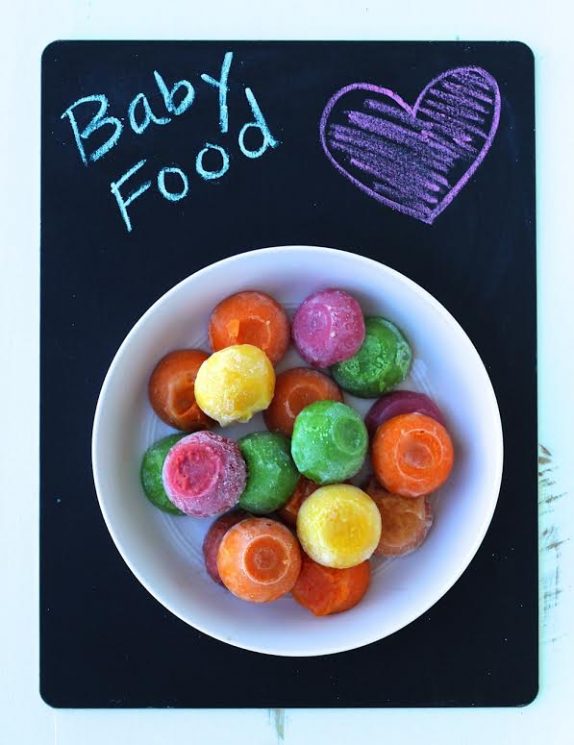 I'm so excited to be writing this guest post about my new cookbook, Natural Baby Food: Over 150 Wholesome, Nutritious Recipes For Your Baby and Toddler.
I came up with the idea for this cookbook when I had my daughter Sienna. Even though I'm a physician, I felt completely lost when it was time to start her on solids! Starting solid foods is one of the biggest milestones in your baby's first year of life and it's an exciting time for parents. But it can also be confusing and intimidating, and most parents have a lot of questions just like I did.
So I decided that I wanted to create a comprehensive resource for parents to turn to where they could get the most pertinent medical and nutritional information, as well as a wide variety of nutritious recipes that would be useful for years to come. Mealtime doesn't have to be stressful or intimidating, and you don't need to be a highly skilled cook to make your own baby food. The truth is, it's actually quite easy!
The first part of my book answers all of the common questions new parents have such as: when do I start my baby on solids? What should my baby be eating? How much should they be eating and how often? At what age do I introduce certain foods? How do I know if my baby is allergic to a specific food? What do I do if my baby is choking? The second part of the book has over 150 wholesome, nutritious recipes that you can easily prepare at home. Natalie and Amy even contributed their adorable and delicious Breakfast Burrito Bites recipe to the book! The recipes are broken down by age group and I also provide sample meal plans for each developmental stage. The last chapter even has recipes that can be shared by the whole family. As children grow, their diets start to mirror the eating patterns they see in adults and older children. So sitting together at the dinner table and sharing meals is an invaluable experience for your little one.
There are a lot of myths and inconsistencies when it comes to what you should and should not feed your baby, so you may hear conflicting information. Some of this stems from the fact that the American Academy of Pediatrics (AAP) guidelines have changed a lot in recent years as more and more research has emerged. It turns out that early introduction of common food allergens seems to be associated with a lower risk of food allergies compared to delayed introduction. So what that means is that many of the foods that were once forbidden to babies before the one year mark (such as eggs, fish, and nuts) are now allowed, starting at 6 months.
And what about the common recommendation that white rice cereal should be the first food introduced to babies? It turns out that this recommendation is based more on tradition than science. The truth is that other than being fortified with iron, rice cereal is actually not a very nutritious first food—it's a refined grain and is low in protein. The AAP now states that there's no medical evidence that introducing solid foods in any particular order has an advantage for your baby. In fact, you may just as well start with a vegetable or fruit puree, or a whole grain like barley or oatmeal. Meats can also be introduced at an early age and are a good source of protein, iron and zinc.
As a food lover, it was very important for me to make sure that I was instilling healthy and adventurous eating habits in my daughter at an early age so that she would share my love of food. It's crucial to lay the foundation of healthy eating habits from the beginning. Once you start your baby on solids, you have a short but critical window of opportunity to help train their taste buds. By making your own baby food at home, you can use fresh, natural, wholesome ingredients, and teach your baby to appreciate and love the real flavors of food.
You can also start developing your little foodie early on by introducing them to a wide variety of flavors, including herbs and spices. Baby food doesn't have to be bland! If you look at other cultures around the world, people introduce their babies from an early age to a wide variety of food with complex flavors. Don't be afraid of herbs and spices; they are a great way to add flavor (as well as antioxidants) to your baby's food without adding less desirable ingredients like sugar or salt. Just be sure to introduce them one at a time for 3-5 days to watch for any adverse reactions like with any other new food and avoid the really spicy ones.
So whether you're a new or well-seasoned parent, I hope you'll check out my book and try out some of the recipes with your children. And on that note, get your kids in the kitchen with you the next time you're cooking dinner- it's never too early to start! By spending time together and teaching your children to cook, you'll be giving them invaluable tools that they'll use for the rest of their lives. You'll also be putting them on the path to lifelong good health and adventurous eating.
Here are a few recipes from the book to get you started!
---
Apple Strawberry Compote (6 Months & Up)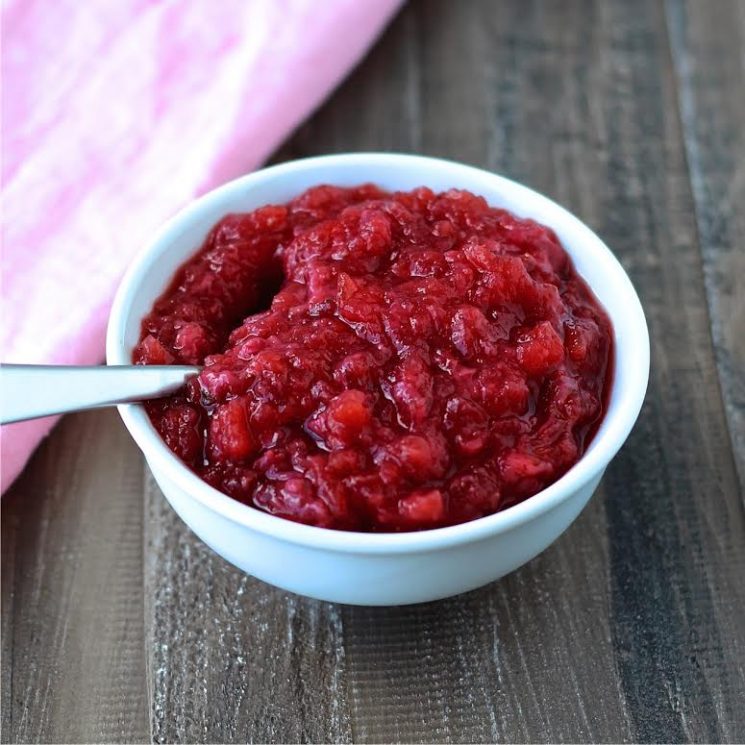 Makes about 1½ cups
This delicious compote tastes as good as it looks. Serve it alone or stir it into yogurt or oatmeal. You can even use it to top pancakes or waffles. This recipe works well with many other fruits besides strawberries, including other berries, apricots, peaches or plums.
Ingredients:
1 large apple (8 ounces), washed, peeled and chopped
1½ cups sliced strawberries
¼ cup water
Directions:
Place the apples, strawberries and water in a medium saucepan.
Bring to a boil then reduce to a simmer and cover. Simmer 15–20 minutes until fruit is tender.
Puree to desired consistency using an immersion blender or food processor or as your baby gets older, simply mash with a potato masher or fork.
Purple Power (Blueberries, Kale & Apple) (6 Months & Up)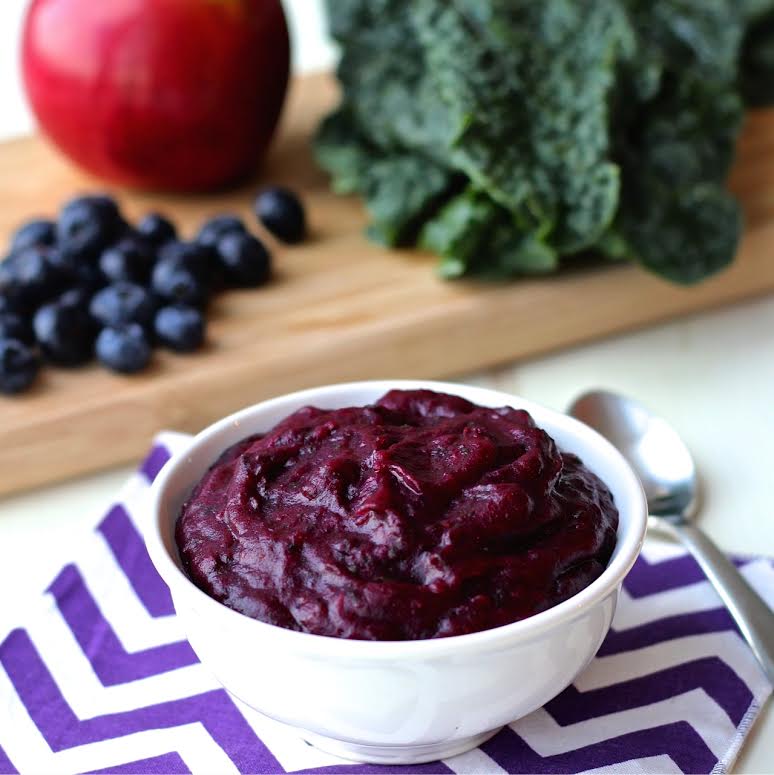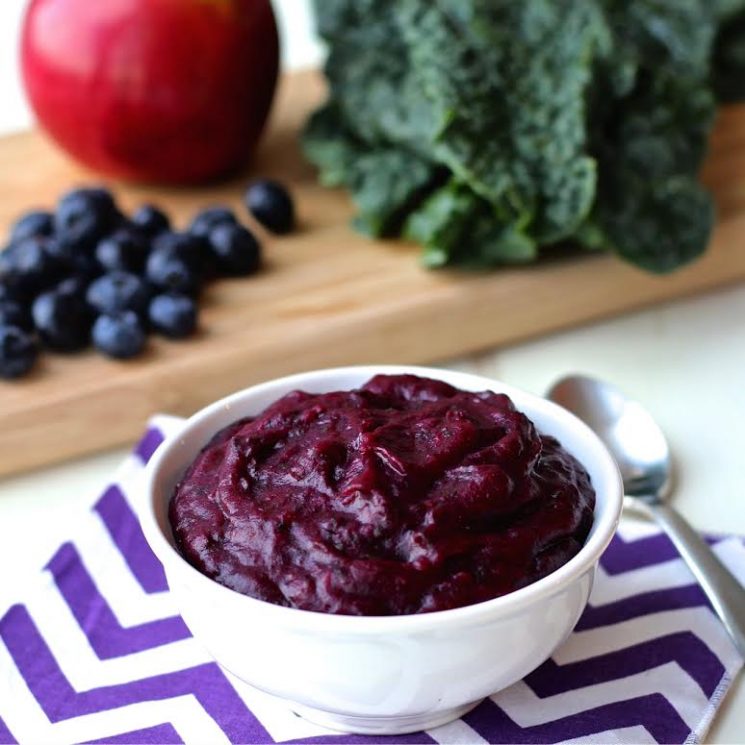 Makes 1 ¼ cups
This puree is a great way to incorporate nutritious greens like kale into your baby's diet. They'll love the flavor as well as the vibrant purple color of this dish. Look for Tuscan kale (also called lacinato or dinosaur kale), which has a milder flavor and more delicate texture than curly kale. You can also use baby kale.
Ingredients:
2 medium apples, washed, peeled and chopped
1 cup chopped Tuscan (lacinato) kale, washed, peeled and chopped
½ cup blueberries, washed
Directions:
Place the apples and kale in a steamer basket set over boiling water. Cover and steam 8 minutes. Add the blueberries and steam an additional 2 minutes (optional).
Puree with an immersion blender or food processor until smooth, adding a small amount of the cooking liquid if needed. If desired, strain the puree through a fine-mesh sieve. Cool and serve or store.

---
Baby's Burrito Bowl (8 Months & Up)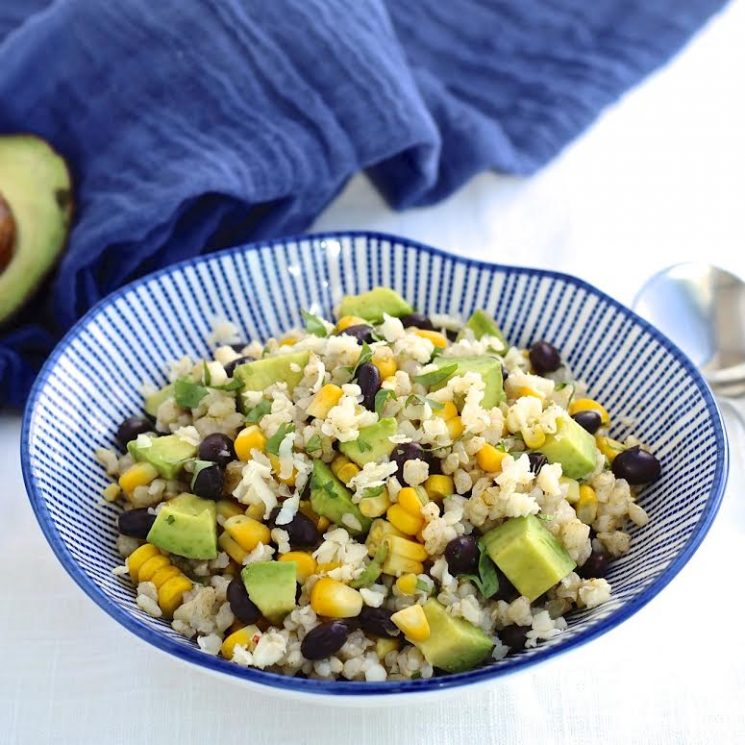 Makes 1½ cups
This is the perfect dish to let your little one practice their pincer grasp. Full of protein, complex carbs and healthy fat, this dish packs a nutritional punch (not to mention a flavor punch)! This flavorful dish is meant for baby, but the whole family can enjoy it.
Ingredients:
½ cup cooked brown rice (see page xx), warmed
¼ cup black beans, drained and rinsed
¼ cup cooked corn
1 teaspoon chopped cilantro
1/8 teaspoon cumin
½ medium Haas avocado, chopped into small pieces
2 teaspoons grated mild cheddar cheese Directions:
Mix the rice, beans, corn, cilantro, and cumin together in a bowl.
Gently stir in the pieces of avocado. Top with cheese.
Let your baby enjoy picking up the food with his fingers and feeding himself. If he is not ready for finger foods, transfer the mixture to a food processor or blender and puree with a little water or low sodium chicken or vegetable stock to desired consistency.
---
Dr. Sonali Ruder is an ER doctor, chef, and mom. When she is not running around the ER or chasing after her daughter, she is sharing her latest kitchen creations and nutrition advice over at her blog, The Foodie Physician.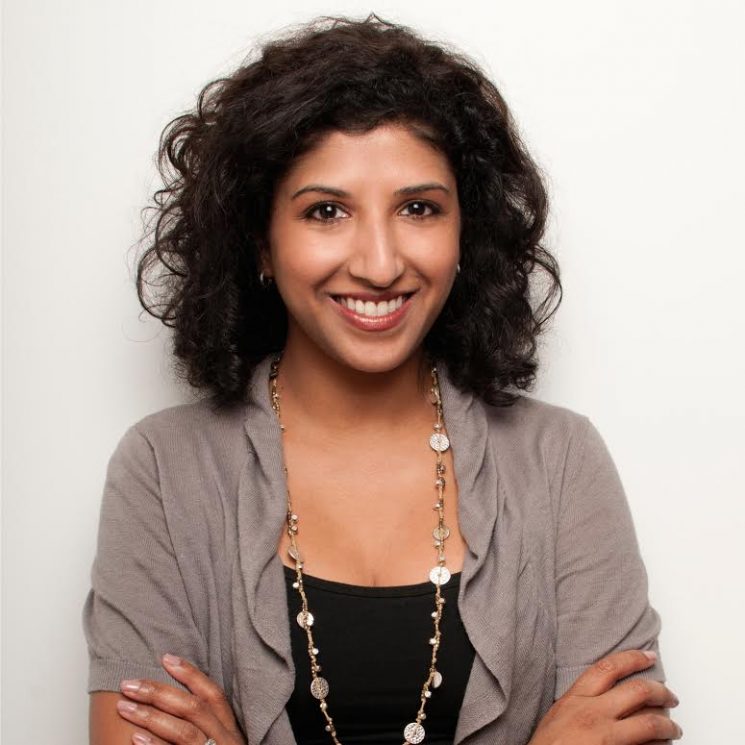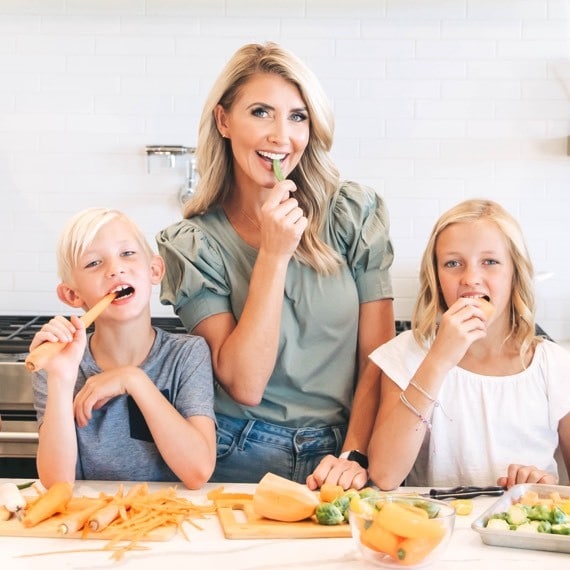 Natalie Monson
I'm a registered dietitian, mom of 4, avid lover of food and strong promoter of healthy habits. Here you will find lots of delicious recipes full of fruits and veggies, tips for getting your kids to eat better and become intuitive eaters and lots of resources for feeding your family.
Learn More about Natalie