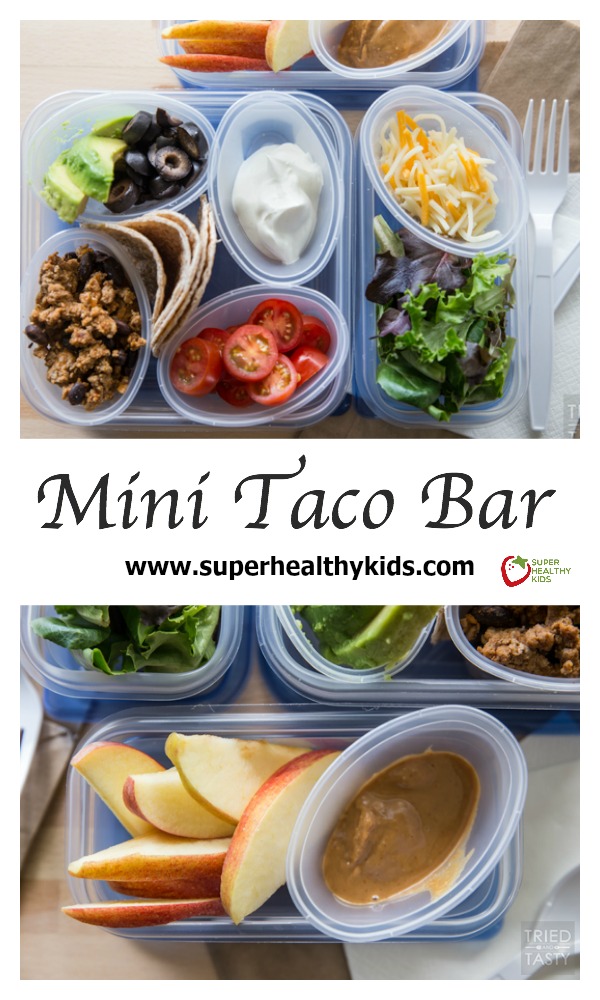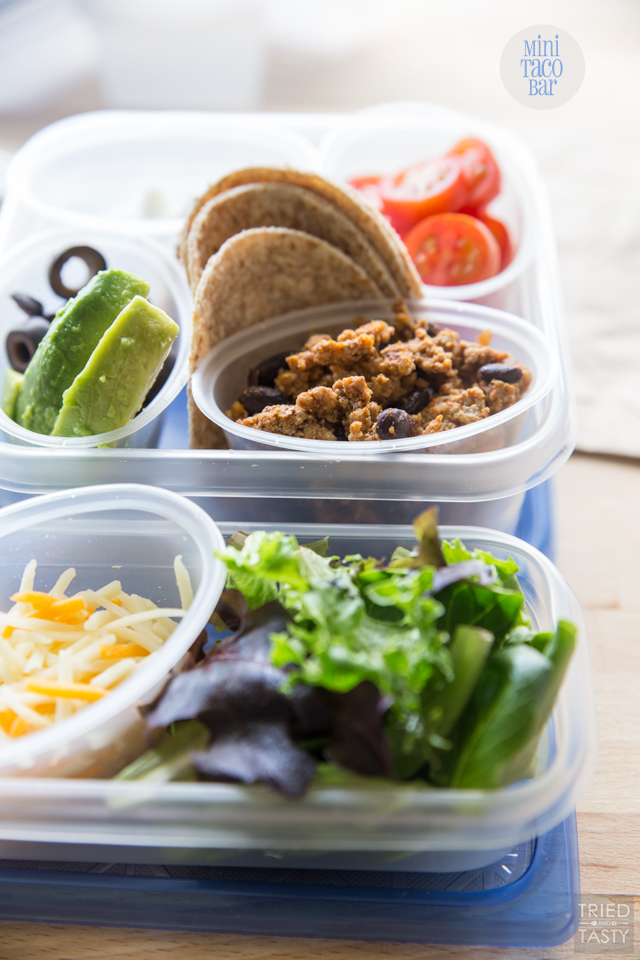 Hello, hello friends! I'm Yvonne from Tried and Tasty and I'm over the moon excited to be contributing here at Super Healthy Kids. What a great team to be a part of and I feel so honored to be here amongst so many other great bloggers.
I don't know about you, but I have the hardest time coming up with quick & easy lunch ideas that aren't your plain 'ole typical peanut butter and jelly sandwiches. Don't get me wrong, I know everyone loves an ooey gooey delicious pb&j. Sometimes you want to switch things up a bit and don't have a ton of time to spend in the kitchen to do it. Summertime is quickly approaching and if you are like me you will want to spend less time in the kitchen and more time outdoors enjoying all sorts of fun activities. I enjoy hiking, running, camping, picnics, and bar-b-ques.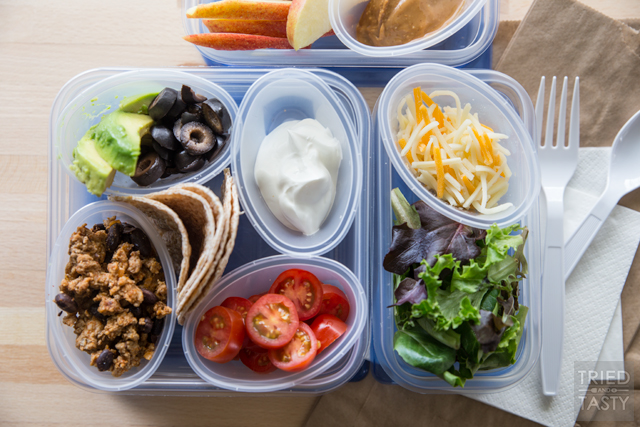 Since I'm a new kid around here, I'll tell you a little bit about myself. Cooking is a passion of mine and sharing recipes with others is the icing on the cake. It's hard to even call it work when I love doing it so much. Spending time with my husband, traveling, and spontaneous dance parties are also among the things that you'll find me doing. Additionally, I absolutely adore, and I mean adore, all things mini!
Don't believe me? Just check out my 'about me' video and you'll see first hand just what I mean!
When I put together this Mini Taco Bar Recipe I was just about as giddy as you can get inside. Just look at how cute those little tortillas are. I just die! Everyone loves tacos, but make a mini version of them and you'll have everyone envying your lunch.
So tell me, what are your taco toppings of choice?
You'll start with super simple three-ingredient healthy taco meat and then have fun piling on the goodies. Instead of iceberg lettuce I decided to help get in a little more nutrients with a leafy green spring mix. Of course shredded cheese is a must, sliced avocados add in vitamins and minerals, cherry tomatoes not only give your tacos a burst of color but also a blast of flavor and sliced olives are just plain fun. Finish it off with a dollop of sour cream and you've got the tastiest most adorable lunch.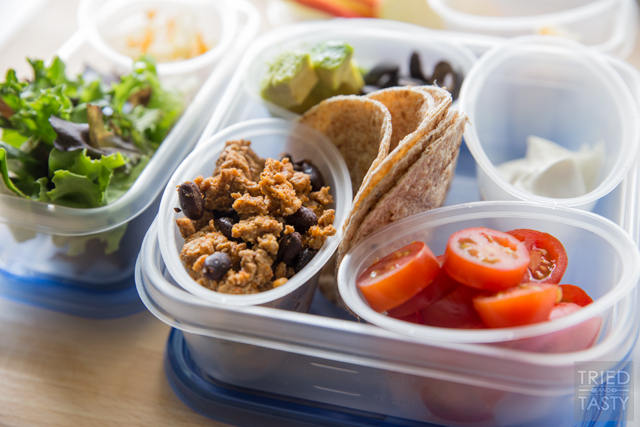 We can't forget those adorable little tortillas can we? While there are many options for tortillas out there, I've found my favorite to be Ezekiel 4:9 Sprouted Grain Tortillas, Food For Life Sprouted Corn Tortillas, and Food For Life Brown Rice Tortillas. For these cute little tacos, I especially loved Rudi's Organic Multigrain Wraps. The ingredient list is stellar and the flavor is awesome! Not only that, they have 16g whole grains, are non-GMO, soy-free, dairy-free, kosher, and have no high-fructose corn syrup. Can it get any better?
Lastly, finish off your lunch with a few apple slices and a tablespoon or two of all-natural peanut butter and you've got an out of this world quick & easy lunch!
When she's not at work or spending time with family or friends, chances are you'll find Yvonne in the kitchen wearing an apron and a smile. Be sure to grab her free eBook 10 Super Foods for Breakfast. Super Fast, Super Easy, & Super Tasty! for the ultimate way to kick off your morning!