Who could say no to a mouth watering breakfast like this? Behold, the Mango Breakfast Bowl. Ripe, sweet mango, vanilla Greek yogurt, a little honey and cinnamon topped with granola and sliced almonds for the crunch.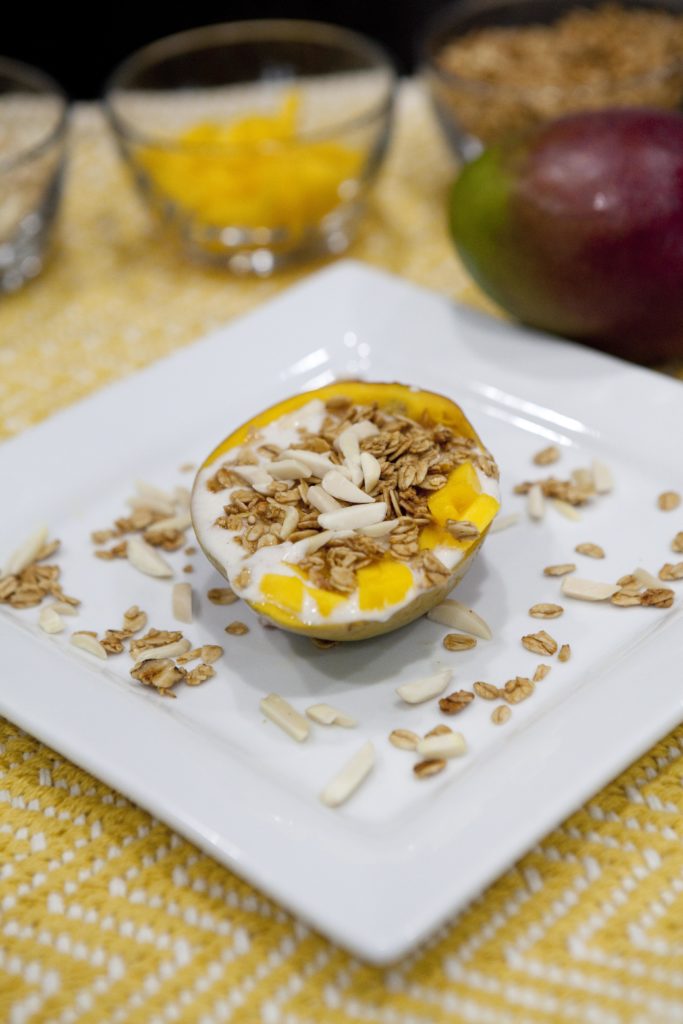 Who doesn't love mango's right? A guilt free delicious snack or meal. This Mango Breakfast Bowl has the perfect blend of flavor, texture and nutrients. I love my smoothies, but I enjoy eating a lot more than just drinking. You no longer need to drink your smoothie, you can add it all into the mango shell and enjoy eating the flavorful, and appealing packed mango.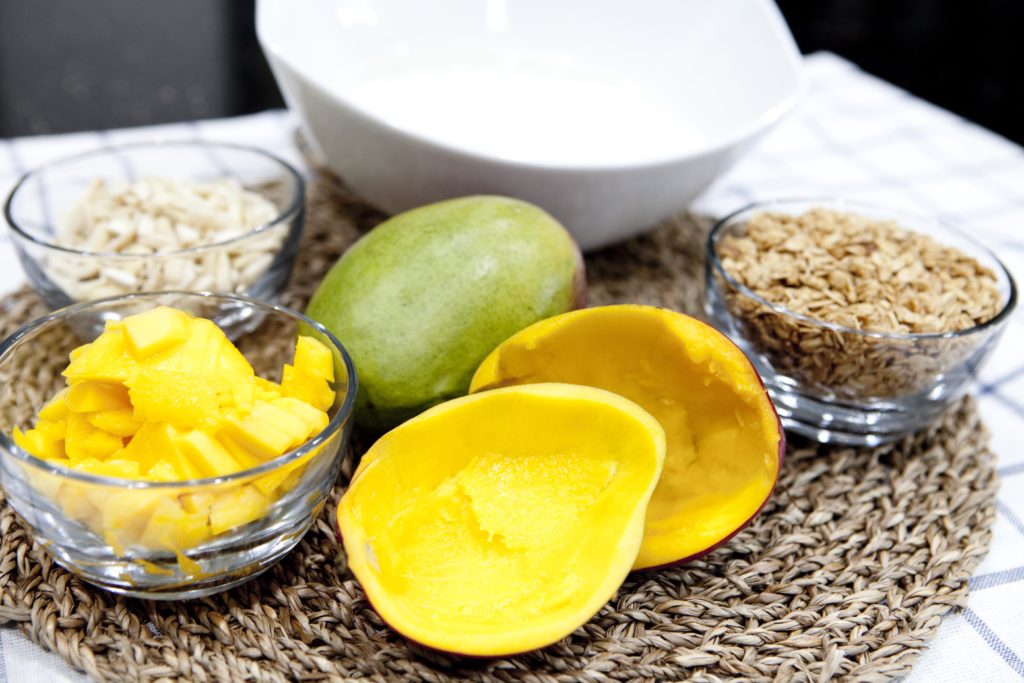 Let's get back to this Mango Breakfast Bowl. First off, the flavor from this mango is amazing. It makes me think I am on a vacation sitting on a beach on a tropical island. So let's get making this bowl. You will begin by cutting the mango in half and slicing off the sides while avoiding the pit. Slice the mango flesh in a diagonal fashion being careful not to cut through the skin. Scoop out the mango pieces and place in a bowl. Reserve the mango shells for later. In a mixing bowl, blend together the yogurt, honey, and cinnamon; stir in the cut mango at this time. Add an even amount of the yogurt mixture into each mango shell, and top each one with some granola and almonds. Here is where you can top them with your favorite fruits and extras. Be as creative as you want and you are good to go.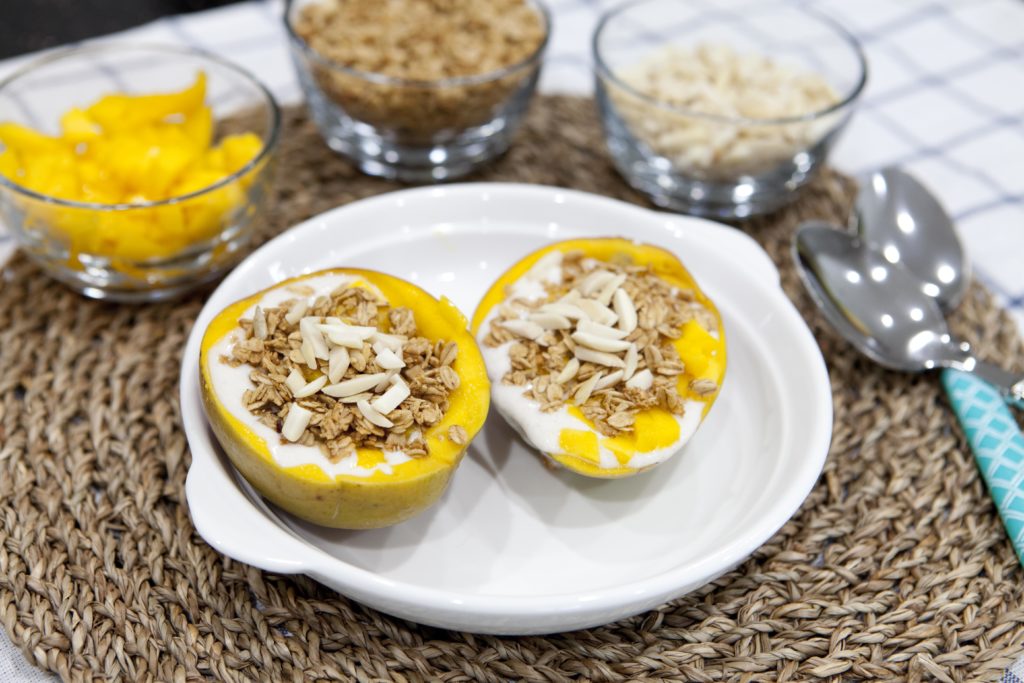 I hope you enjoy this healthy yet satisfying mango breakfast/snack. Don't forget to put your own unique (but healthy) spin on the Mango Breakfast Bowl. I thought it had an awesome flavor, healthy benefit and satisfying crunch that made me a happy camper after I finished eating it.