Homemade Pecan Butter: 5 Simple Steps
In the last few years the nut butter trend has totally taken off. You used to go to the grocery store and if you were lucky find a jar of all-natural peanut butter amidst the processed junk, but now there's a jar for almost every type of nut.
I think this trend perhaps stemmed from the increase in peanut allergies, so now the folks who love their PB have an alternative that's safe and still delicious. As I'm sure many of you know, peanut allergies can be incredibly serious, so much so that many schools have now banned peanuts from the grounds. But peanut butter, when made naturally without all the preservatives and sugar, can actually be a very healthy snack.
So it only makes sense that we start to explore the other nuts and turn them into butters.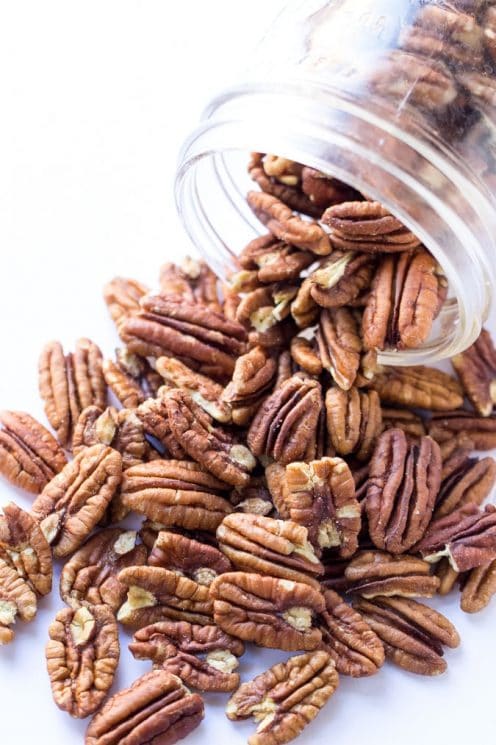 Obviously the most common alternative to peanut butter is almond butter, and you can pretty much find it at most national grocery chains. Following almond butter my guess would be cashew butter or sunflower seed butter (we're not counting tahini in this list), but I've also started to see other nut butters like walnut, brazil nut and my personal favorite, pecan pop up on the shelves.
Here's my issue with all these speciality nut butters though: they are seriously expensive.
It's hard for me to justify spending $14+ on a tiny jar of pecan butter, even if I do absolutely adore the flavor. I'd rather just stick with my almond butter and call it a day.
But as I thought about it more, I figured there had to be a more cost effective way to enjoy this dreamy spread. I mean there are loads of people sharing home almond butter recipes, why not just give homemade pecan butter a try?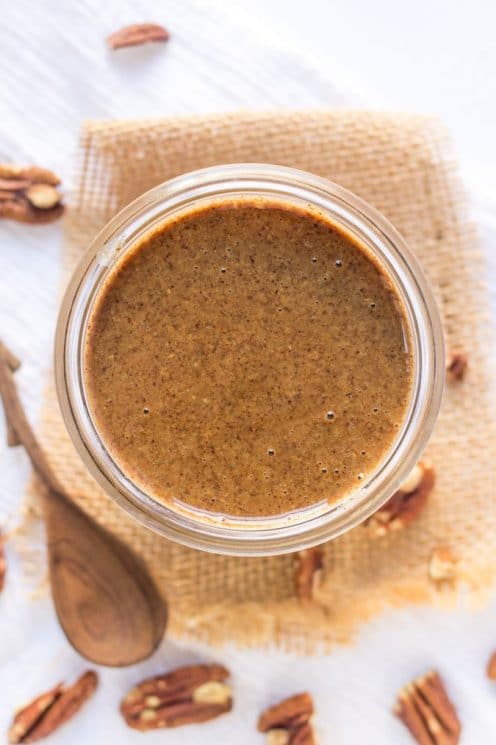 Guess what? It totally works and it couldn't be easier to make in your own kitchen. All you need are some pecans and a food processor. And like 15 minutes to spare.
The benefit of making nut butters at home is…
you control the amount of you make so if you don't end up liking the flavor you're not wasting an entire jar
you control the quality of the nuts
you control the ingredients inside (no need for all those added sugars)
you can add flavor however you'd like!
Today I'm going to walk you through my step-by-step process for making homemade pecan butter. This has become a staple in our house, so much so that it has fully replaced peanut butter and I find myself reaching for this more often than I do almond butter. It goes well with toast and sliced bananas in the morning, stirred into oatmeal, mixed with overnight oats, drizzled on a smoothie bowl, turned into breakfast sushi OR even just scooped right from the jar!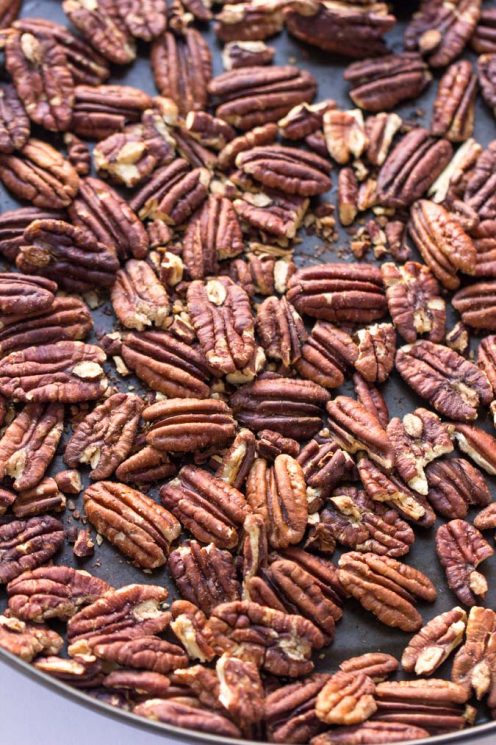 STEP 1
Choose your pecans. I like to get raw pecans because they haven't been roasted in any oils and don't have any salt added.
STEP 2
Toast your pecans. This gives them a wonderfully nutty flavor and makes the nut butter incredibly aromatic. It also helps the nut butter get super smooth since the oils from the nuts are more easily released from the heating process. Make sure to let them cool slightly before you blend.
STEP 3
Add the nuts to a food processor and process on high until completely smooth. Check out the different stages the nut butter will go through before it's ready: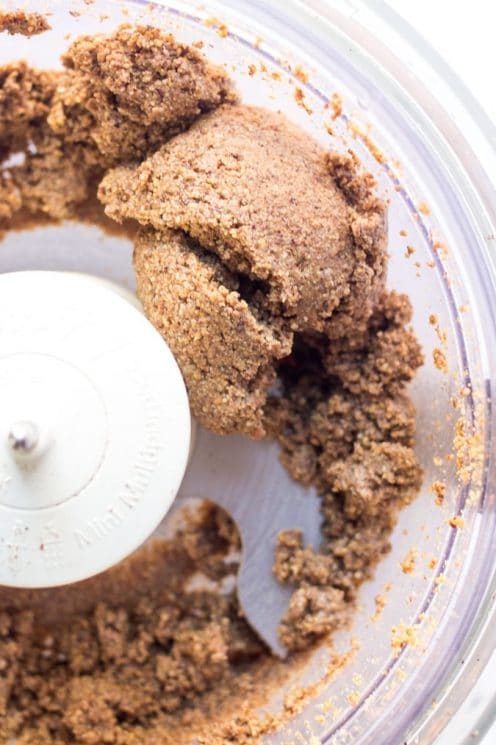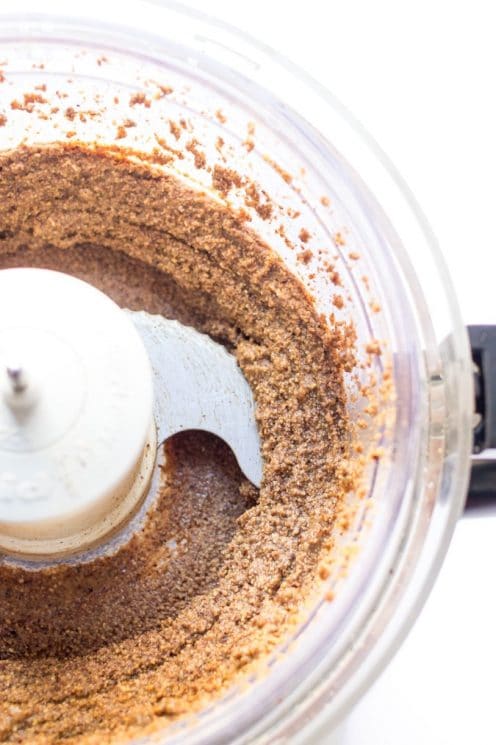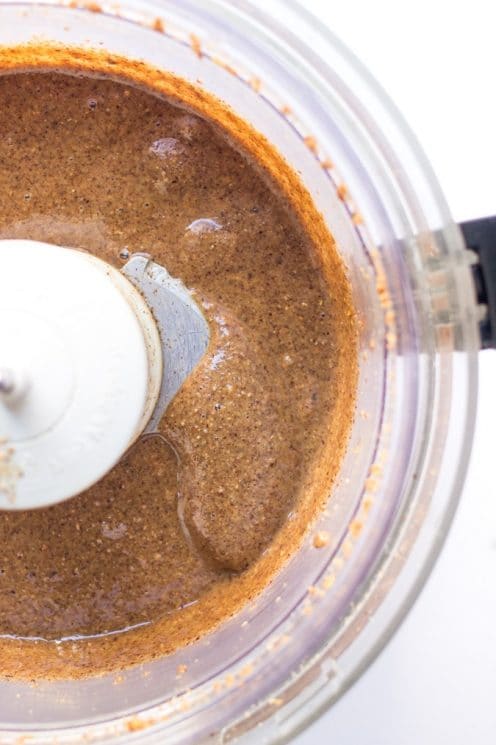 STEP 4
Add your flavorings. You can add whatever you like here, but keep in mind that some things will affect the texture. Liquid sweeteners like honey and maple syrup will make the nut butter get light and fluffy, where as granulated sweeteners like coconut sugar and maple sugar help keep it smooth and a little thinner. You can also add spices like cinnamon, nutmeg, ginger, etc.
STEP 5
Transfer to a glass jar and allow to cool completely before sealing and storing in the cupboard.
Enjoy however you like! (my personal preference is on a piece of my quinoa almond flour bread with some sliced banana OR drizzled over sliced apples as a snack)
See how easy that is? You are going to absolutely fall in love this homemade pecan butter! And the best part is you can use this method for other nuts as well – play around with your favorite flavors, and make sure to come back and let us know what your favorite combo is!
Alyssa is the blogger and cook behind Simply Quinoa, a gluten-free website dedicated to healthy food, always with a little quinoa twist.
Homemade Pecan Butter: 5 Simple Steps
Instructions
Place pecans on a baking sheet (or toaster oven pan) and toast until golden brown, about 5 minutes. Remove from oven and allow to cool for 10 minutes.

Transfer pecans to a food processor fit with the steel blade. Process on high until the nut butter is smooth. This could take anywhere from 5 – 20 minutes depending on the power of your food processor. You might have to scrape the sides down to help things move along.

Once smooth, add your flavorings and process again for a minute or two.

Transfer the nut butter to a glass container. Allow it to cool fully before sealing it and storing it in the cupboard.

Flavor options: maple/coconut sugar, sea salt, honey/maple syrup, vanilla, chocolate, etc.
Nutrition
Calories:
137
kcal
|
Carbohydrates:
3
g
|
Protein:
2
g
|
Fat:
14
g
|
Saturated Fat:
1
g
|
Fiber:
2
g
|
Sugar:
1
g
www.superhealthykids.com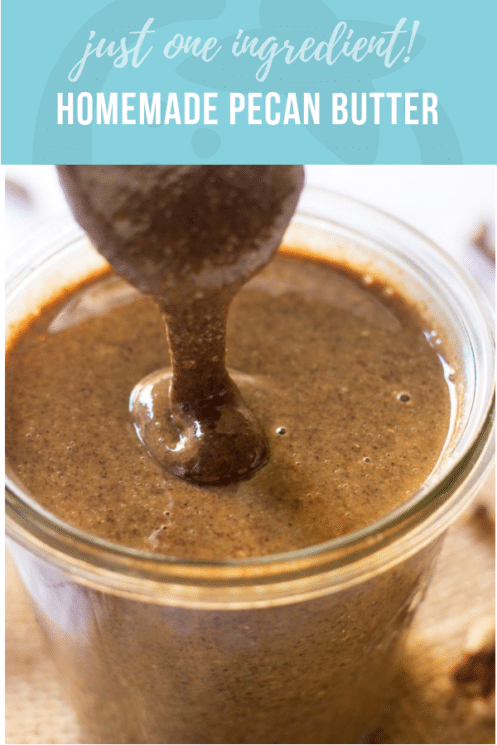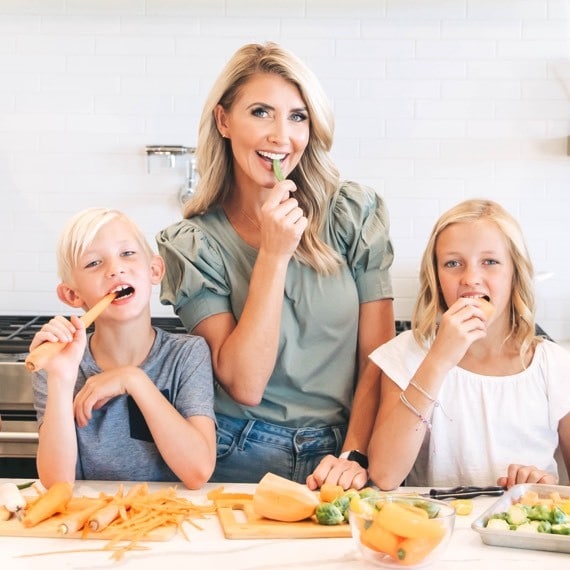 Natalie Monson
I'm a registered dietitian, mom of 4, avid lover of food and strong promoter of healthy habits. Here you will find lots of delicious recipes full of fruits and veggies, tips for getting your kids to eat better and become intuitive eaters and lots of resources for feeding your family.
Learn More about Natalie