Bring on the napkins! Healthy Turkey Sloppy Joes piled high in whole wheat buns make a fast, fun, and nourishing weeknight dinner.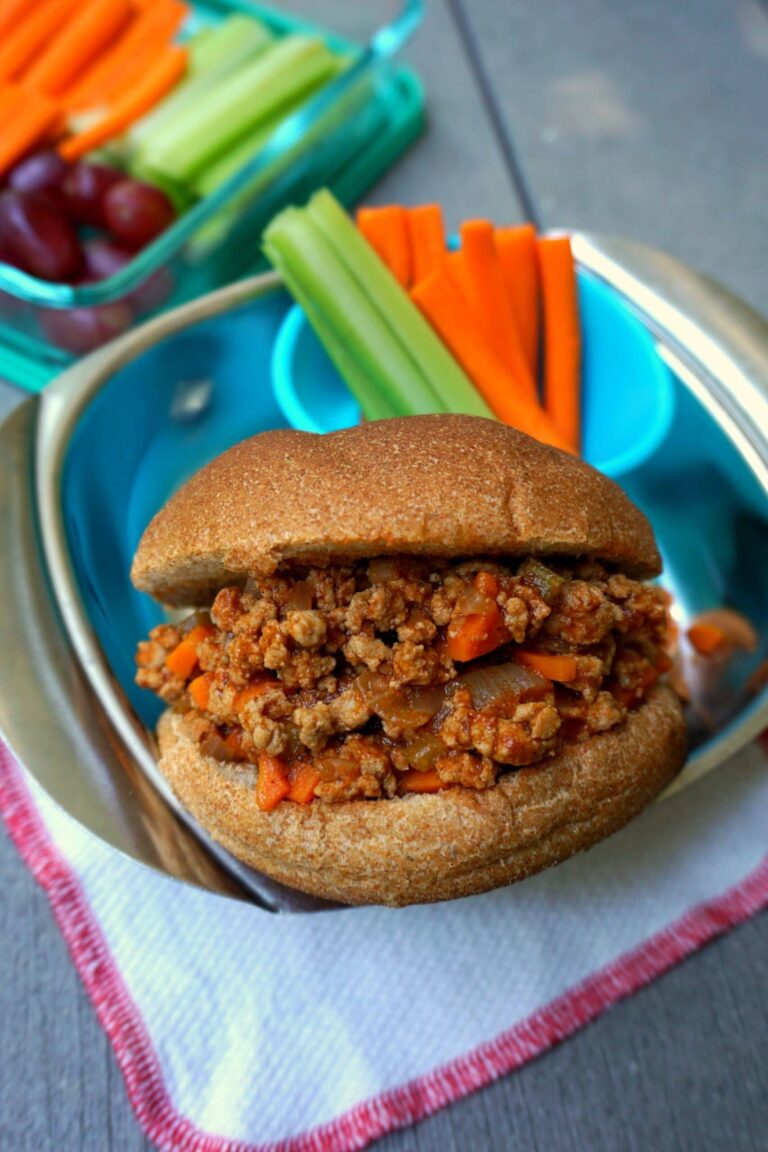 Looking for a new dinner idea that's healthy, quick to make, and popular with your kids? Healthy Turkey Sloppy Joes are it!
I made this recipe three times last month. It's that good, and it hits all the right notes. In fact, Healthy Turkey Sloppy Joes have temporarily dethroned my other favorite messy meal: Sloppy Lentils.
OUR LATEST VIDEOS
And for good reason. These sloppy joes are thick, saucy, and delicious. They're made from healthy ground turkey in place of ground beef, and piled high on fiber-rich whole wheat buns. Plus they've got little itty-bitty veggies cooked right into the filling. Try them tonight!
Why Kids Love Healthy Turkey Sloppy Joes
These Healthy Turkey Sloppy Joes boast some serious kid-appeal. My personal theory is that my kids love them because they're so easy to chew! The meat is flavorful and tender, and the buns are pillowy-soft, even when they're made from 100% whole wheat flour (which we recommend!)
Plus, isn't it just kind of fun to have a free pass to get a little SLOPPY? My six-year old can be suspicious of things that get his fingers messy, but when we have sloppy joes, he can overcome his squeamishness easily. Everybody gets a little saucy when we have Healthy Turkey Sloppy Joes, and that's a-ok.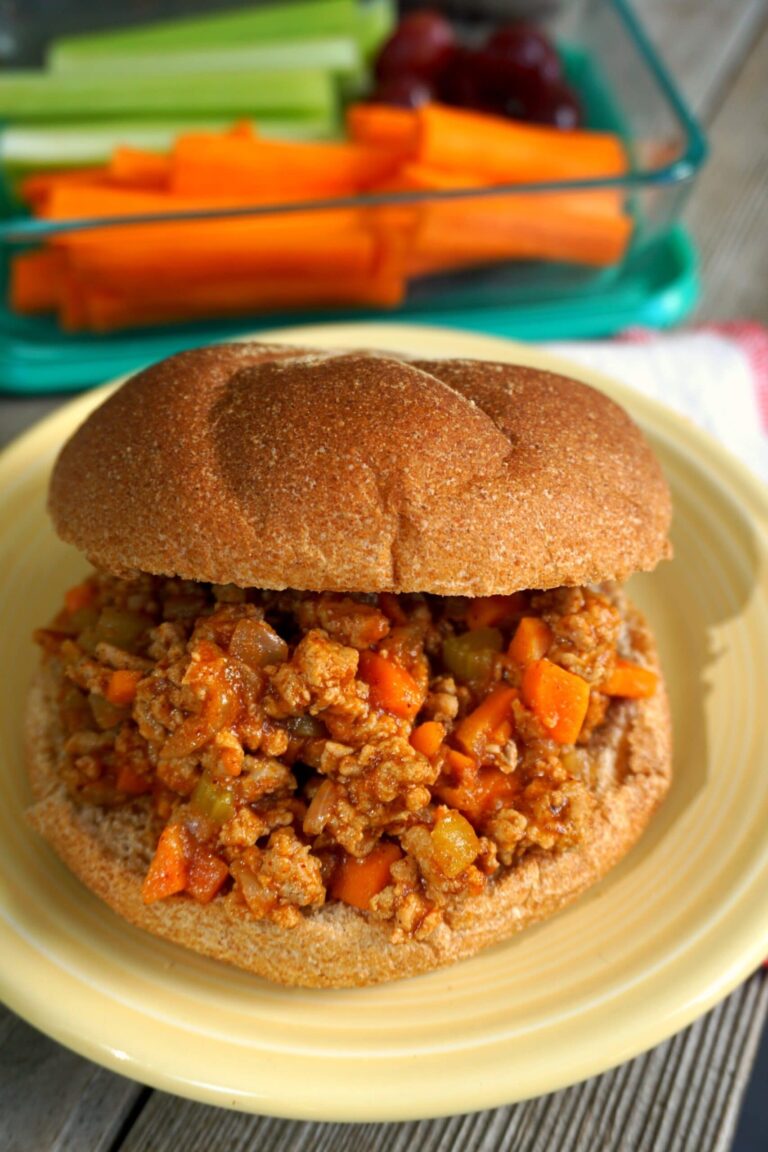 How to Make Healthy Turkey Sloppy Joes
Whipping up this weeknight wonder is so easy, and all the magic happens in one big pan!
Saute the veggies first, then add the turkey, breaking it up with a spoon. Once it's cooked, stir in the tomato sauce, spices, honey, vinegar, and mustard.
Let the filling simmer on low for about ten minutes, to thicken the sauce and let the flavors blend and deepen.
This is usually the part of dinner prep where I think, "OH, Dinner's DONE already." And I hastily set the table because I didn't see it coming that fast. (This is a real phenomenon in my kitchen, and I only wish it could happen every night!) Do you have any recipes that "sneak up on you" because they come together so fast? One that gets me every time: 10-minute Instant Pot Salmon.
When serving sloppy joes, you can, of course, go to the trouble of toasting the buns. Usually, we don't bother.
We DO serve these sloppy joes with a side of fresh fruits and veggies, though. I go for something crunchy to offset the softness of the sloppy joes. Carrots and celery with ranch or hummus taste great on a sloppy joe plate (and they're super fast to prepare… just cut extra when you have them out out for the sloppy joe filling.)
Enjoy these Healthy Turkey Sloppy Joes, and don't forget the napkins!