7 Reasons Why Your Kids Need a Bento-Style Lunchbox
Back-to-School time is here! Save 45% on Super Healthy Kids meal plans and a FREE set of EasyLunchboxes with your plans. Read on to see why we love to pack our recipes in this style of lunchbox.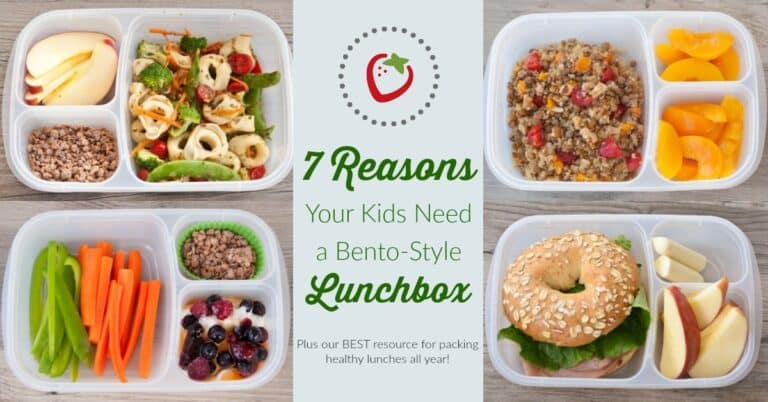 We've got school lunches on our mind! That's because we're busy planning 180 healthy packable lunch recipes for our new back-to-school meal plan members. (We're also planning breakfasts, easy after-school snacks, and healthy family dinners… because COMPLETE is how we roll!) Learn more about membership here.
This year, we're super excited to offer a special bonus to our new subscribers during back-to-school time. We're teaming up with Kelly from EasyLunchboxes to send you a free set of EasyLunchboxes containers when you join Super Healthy Kids between now and September 5th!
Why is this awesome? Because our fresh and healthy lunch plans pack perfectly in EasyLunchboxes containers. Super Healthy Kids + EasyLunchboxes is truly the dream team of school lunches. Join now and get free EasyLunchboxes with your complete meal plans!
In case you haven't made the switch to bento-style lunchboxes yet, here are 7 reasons why we love them over on the members' side:
1. They help you pack lunches a lot faster.
For busy parents, this is huge! Packing lunches is faster when you only have one container to fill. (Especially when someone else does all the planning.)
2. They make it easier to pack healthy food.
When you're faced with three neat compartments, you're less tempted to rely on pre-packaged snacks. Fresh food is just as convenient to pack! Bento-style lunchboxes remind you to include fruits and veggies with every lunch.
3. They stop foods from getting squished.
All it takes is one heavy book on top of a soft-sided lunchbox to turn a PB and banana sandwich into a squishy mess. (Ask me how I know.) The hard sides of bento-style lunchboxes protect soft foods from getting crushed.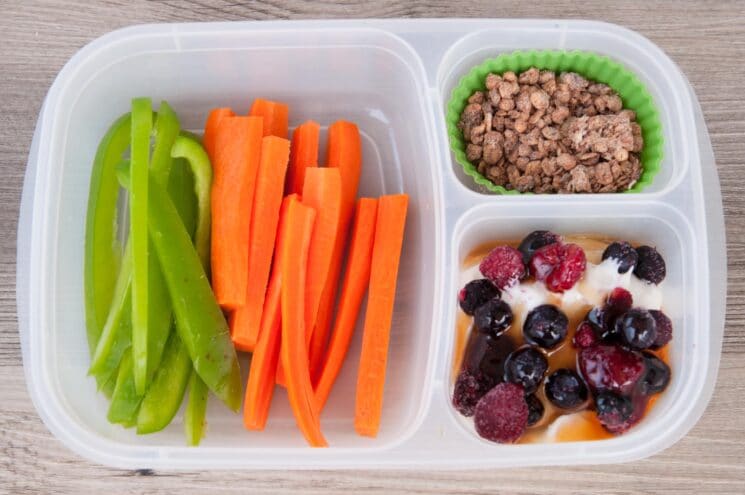 4. They're good for the environment.
Reduce waste! Bento-style lunchboxes help you pack lunch with less plastic, foil, and other disposable materials. (We even pack inexpensive reusable forks and spoons in ours… the kids usually bring them home.)
5. They're easy to clean.
Most bento-style lunchboxes, including Easylunchboxes containers, are dishwasher safe. So no matter how sticky they are at the end of the day, we just toss them into the dishwasher. Necessary!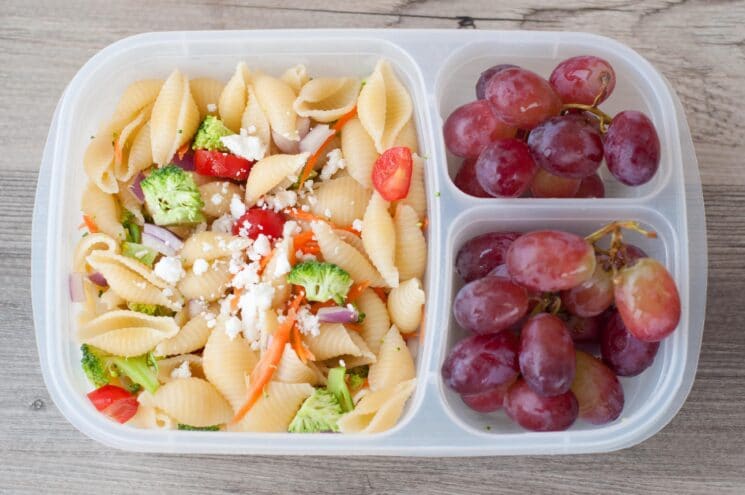 6. They teach kids how to pack their own lunches.
When kids are ready to start packing their own lunches (many kids are ready to try around age 6-7) a bento-style lunchbox helps them visualize a balanced lunch. If you're using our meal plan, you can show your kids the pictures of their plan's lunches, and let assemble it themselves!
7. They're fun!
There's just something fun about packing a healthy bento-style box, and eating it! Even the simplest food looks beautiful and tastes fresh from these lunchboxes… even when you pack the night before, like I do.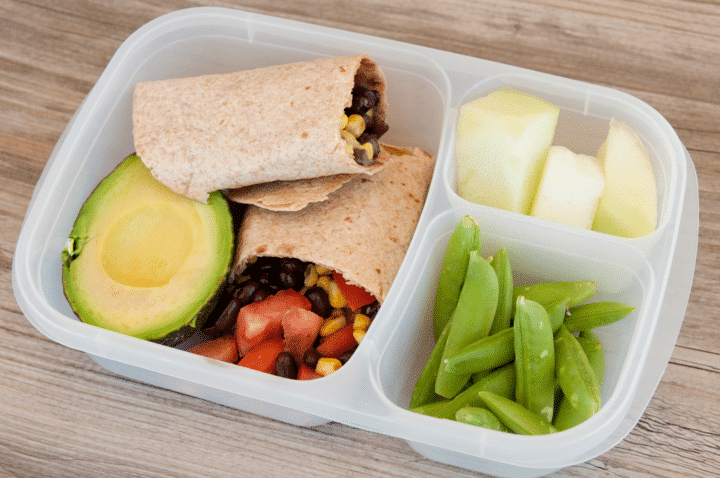 And that's our list! If you're interested in packing lunches like the ones in this post, come join us on the members' side of Super Healthy Kids! You'll save 45% on complete meal plans until 9/5, AND you'll get a free set of EasyLunchboxes to make packing your plan's lunches easier than ever!