Sticky and sweet Instant Pot Mongolian Beef is fast and nourishing with freshly-steamed veggies and less than half the sweetener compared to takeout.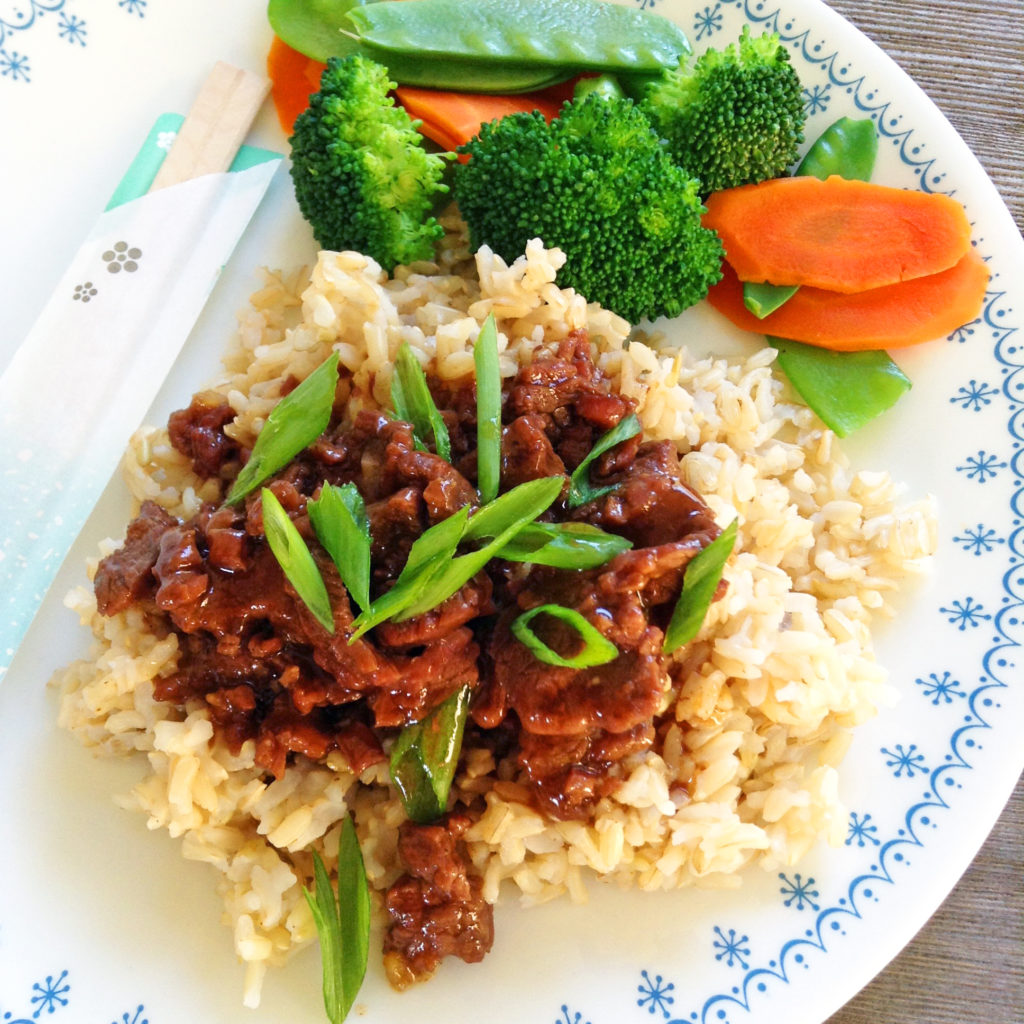 I'll be honest: takeout Chinese basically never makes it onto the menu at our house. I almost always prefer to throw together something simple at home than grab food from a restaurant, even if that means omelets or sandwiches for dinner.
But there is something about the fried rice, sesame noodles, wonton soup and ESPECIALLY all those sticky/sweet meats. When we're visiting my parents and they order it in, my kids really relish the treat.
So I decided to re-create that memorable flavor or Mongolian Beef, with it's shiny brown sauce and gingery sweetness, as a home-cooked family dinner. And it turns out it's fast, easy, and yummy!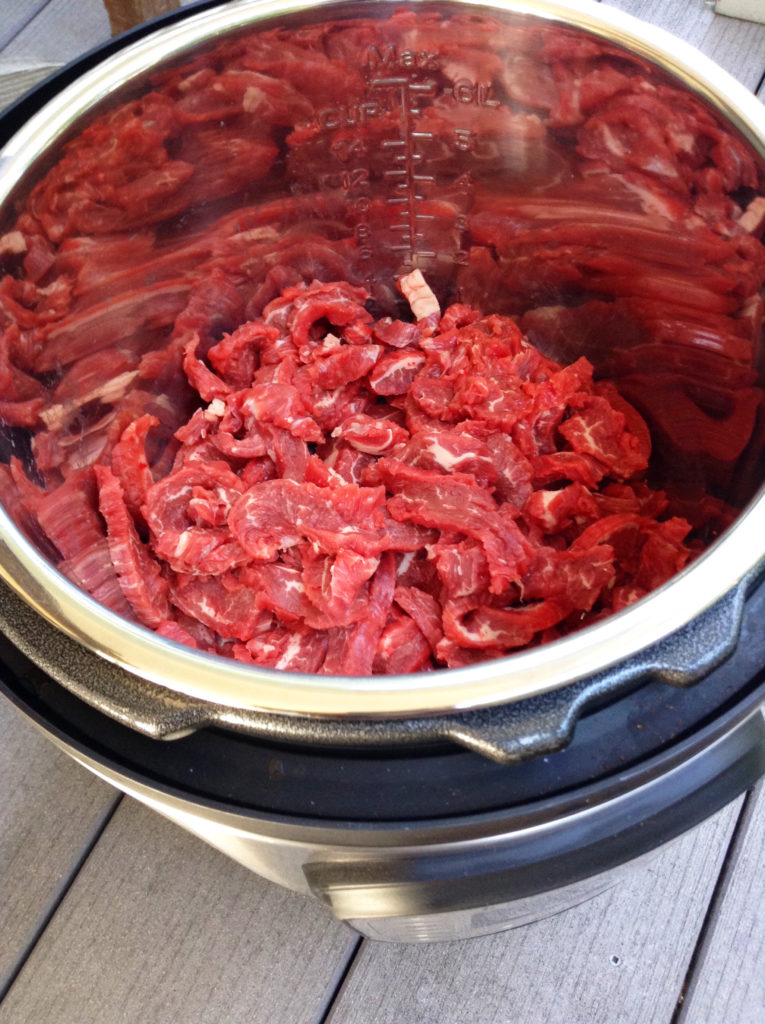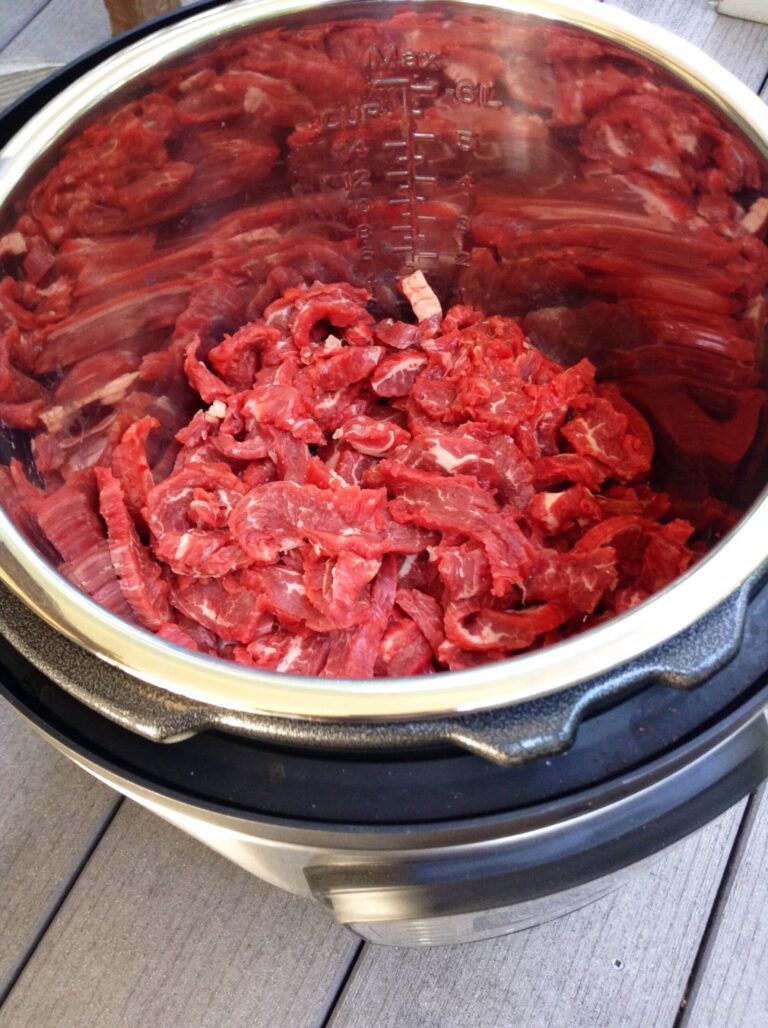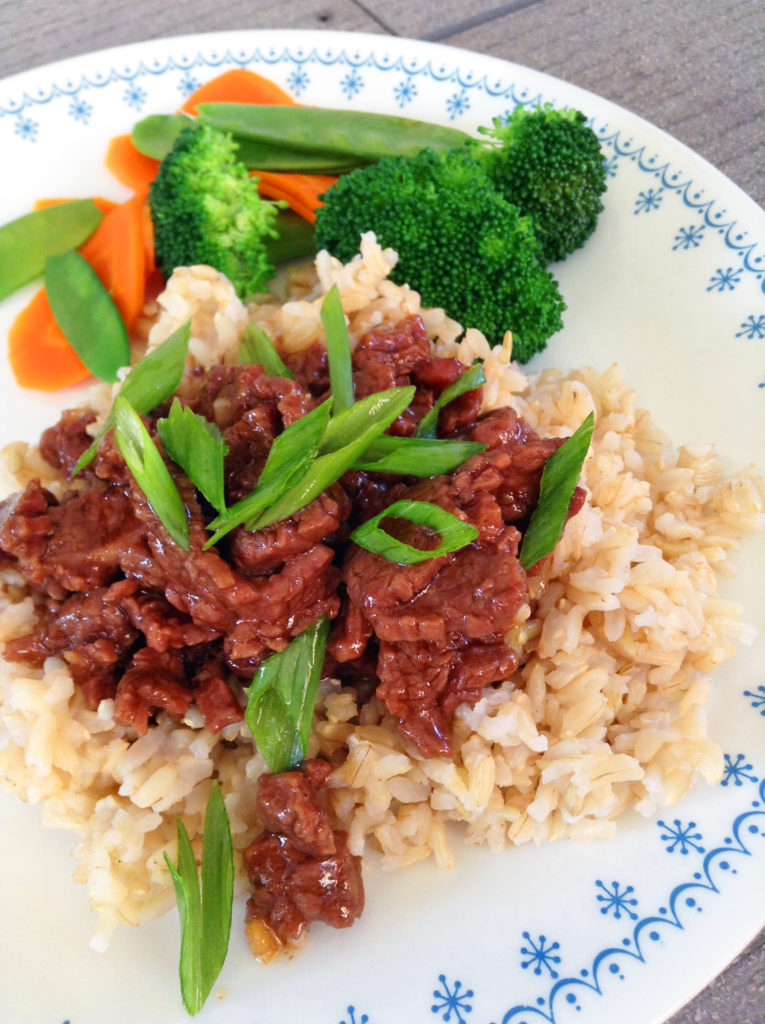 This salty-sweet Instant Pot Mongolian Beef is super-tender and flavorful after only 12 minutes under pressure. The sauce is perfectly gingery and garlicky and rich from honey and molasses (but not too much.)

We loved how the sauce soaked into the rice and veggies. Both my kids devoured it, even my picky two-year old, who spent the first half of the meal working up courage enough to even TRY it. (Got to be real… learning to eat is not always easy!)
My husband and I thought it was perfect with a squirt of Sriracha on top. Yum!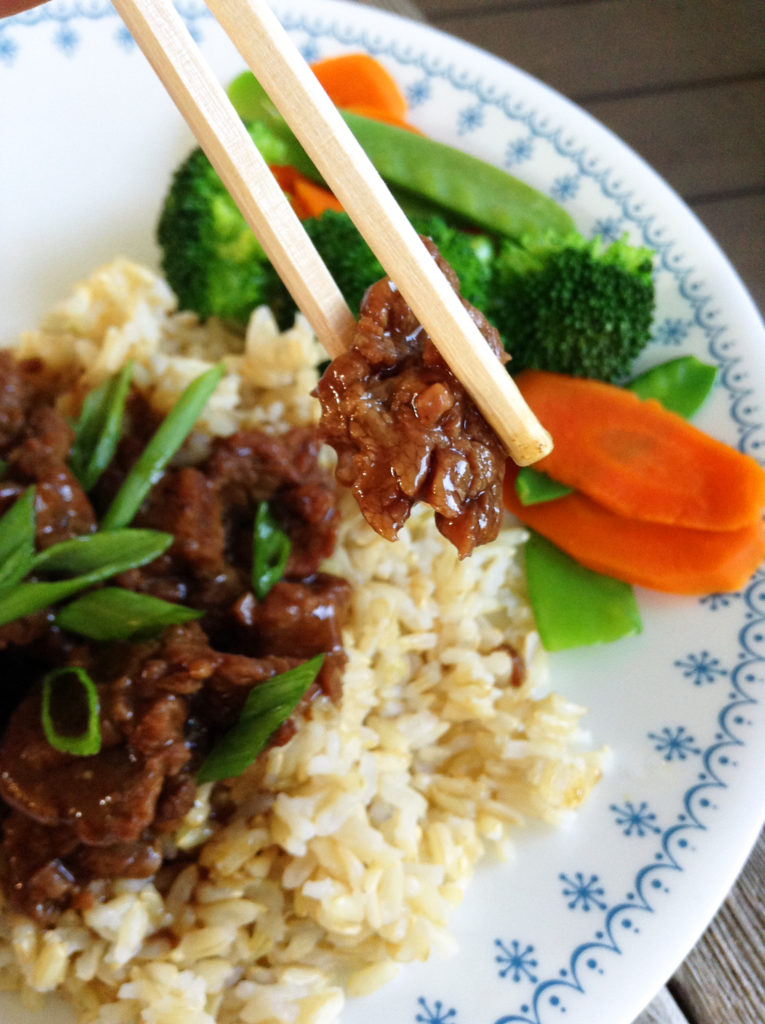 Healthier Mongolian Beef
Call me old-fashioned, but I don't see any reason why a meaty main course should have as much sugar as dessert. Our version of this sticky, tasty beef has less than half the sweetener as similar recipes, and it's still perfectly flavorful!

I also opted to use a combination of honey and blackstrap molasses to avoid refined sugars. It even provides some iron. (Did you know blackstrap molasses is a good source of iron? Pretty neat!)
Garlic, ginger, and scallions give this beef an amazing flavor and lots of natural healing compounds.
And we'd never leave out the veggies! We served steamed veggies on the side of the beef, but you could also toss them right into the Instant Pot AFTER cooking, and mix them in with the sauce.
Pile it all up on top of fiber-rich whole grain brown rice and you've got a nourishing meal for all ages.
Do you have a favorite takeout Chinese dish? What else would you like to see us re-create?