A delicious and tasty sweet twist on spring rolls, filled with fresh fruit and served with a honey lime dip!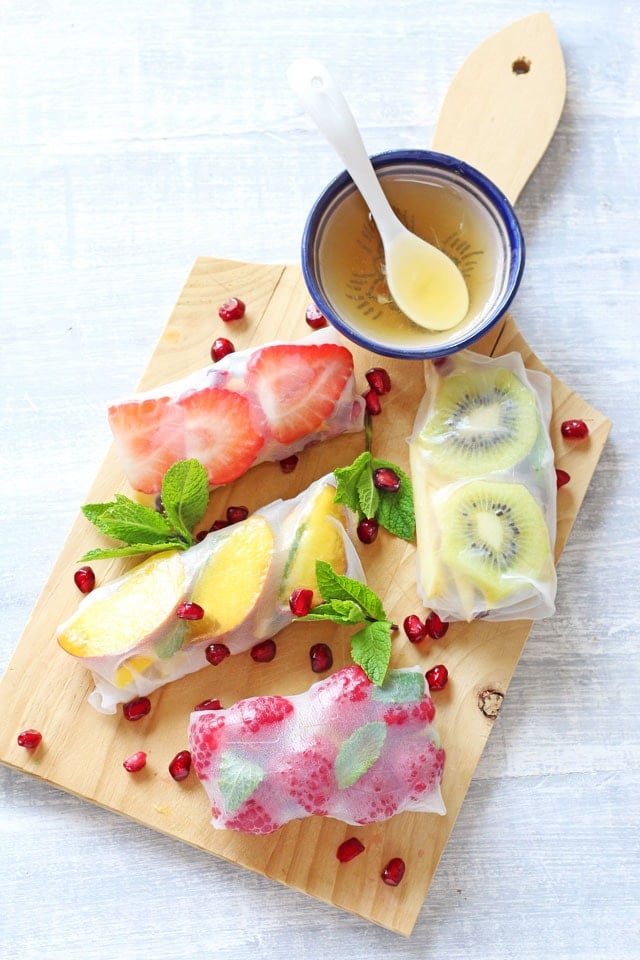 Hi, it's Ciara here again from My Fussy Eater and I'm really excited to be back sharing some of my ideas and recipes for picky eating families!
At this time of year there is nothing better than a delicious fresh fruit salad to curb sweet cravings after a meal. But as appealing as that might be to us adults, most kids will be less than impressed by a big bowl of fruit!
Mix it up!
So I figured it was time to get creative with my fruit dessert ideas and to turn an ordinarily savory recipe into a sweet dish instead!
Not only will this little twist help to spark your children's imagination when it comes to their food, it is also a great recipe to get them involved in making. Let them loose with a child-friendly knife and get them chopping up the fruit with you. The rice paper wrappers can be a little tricky to manage once they are soft but older children should be able to help with this. Then get them stuffing and wrapping their spring rolls, before quickly mixing up the honey lime dip and serving.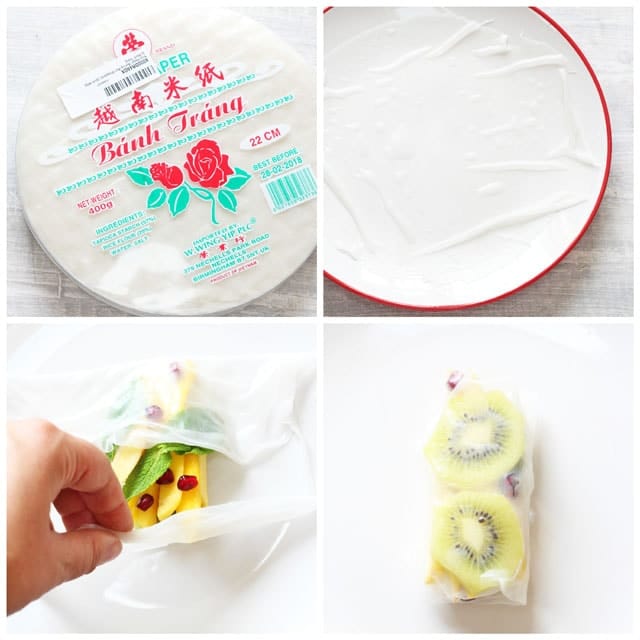 If you have a few children of different ages you could even set them up an assembly line, allocating them specific parts of the recipe depending on age and ability. They are sure to love this!
I just wanted to quickly mention the fruit that I have used in this recipe. These are all fruits easily available to me in the UK at the moment but I know that depending on where you are in the world you may not have access to these exact ingredients. So please feel free to use any fruit that you can buy at this time of year!