G'day everyone- It's Arman back again and ready to share my snack of choice lately!
When it comes to flavor and taste combinations, sweet and salty ALWAYS wins in my book.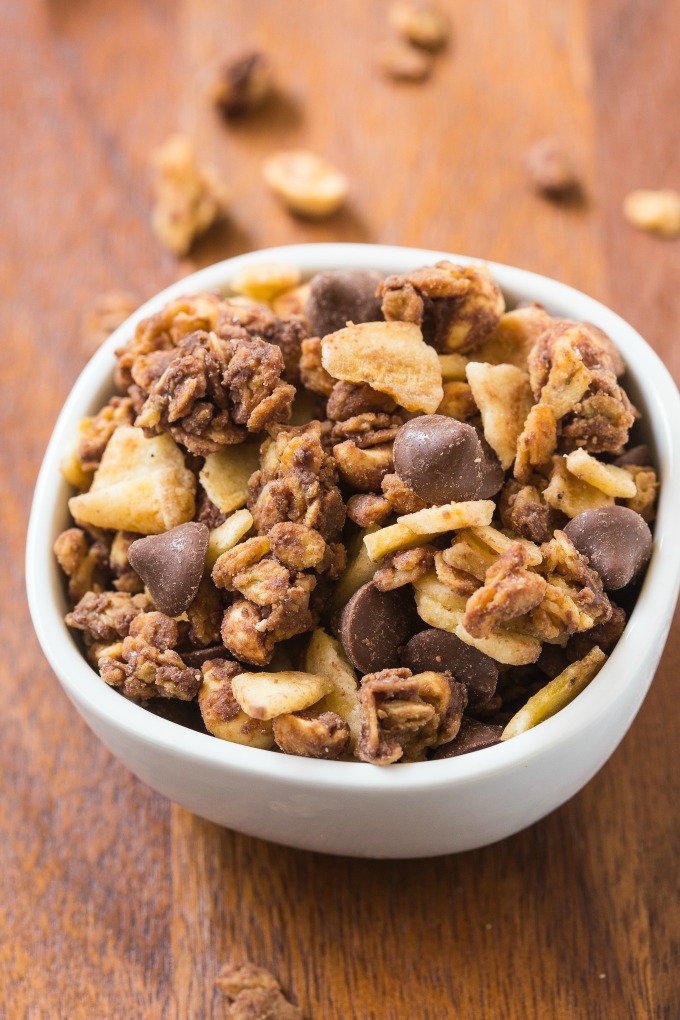 There is something extra delicious about having a little sweetness and saltiness in a recipe which takes it to the next level. Not only that, adding a pinch of sea salt to many (sweeter) foods, really does enhance the natural sweetness.
Case in point? Every morning, whenever I make my standard bowl of oatmeal (currently crushing on this healthy vanilla cake batter version), I always add a pinch of sea salt during the cooking process AND once it's finished. It really adds the extra oomph and sweetness, without the need to overdoing it on the natural stuff, like honey, maple syrup or agave.
This isn't just reserved for breakfast– I love my snacks to have the winning combination too and lately, I've been loving changing up my granola to incorporate that! I use my base recipe (oats, nut butter, maple syrup) and add some sweet and salty mix-ins!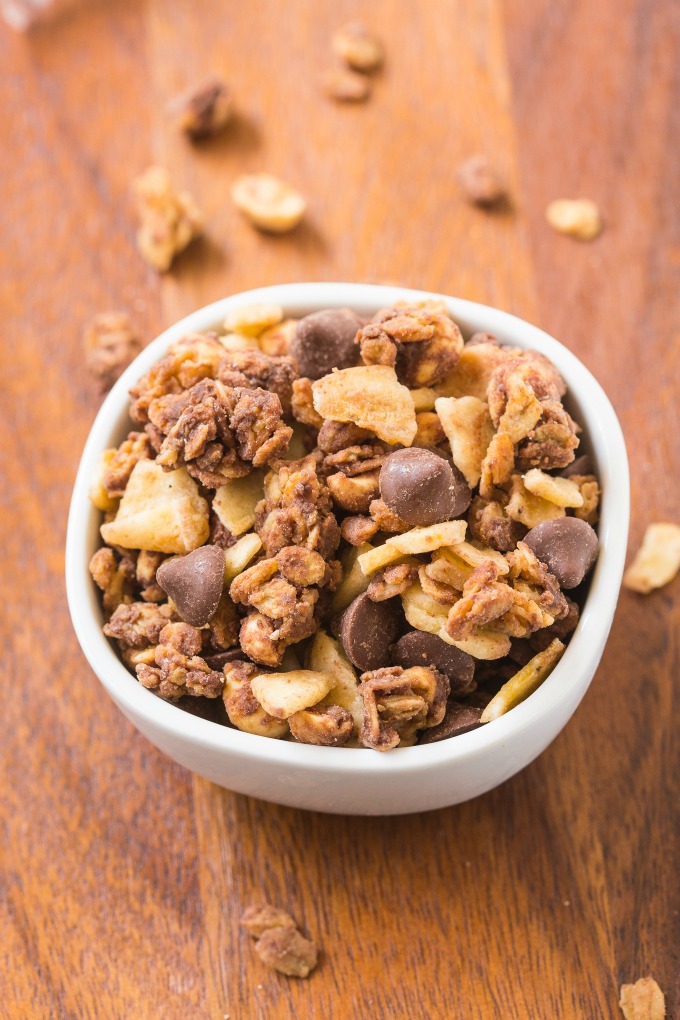 The beauty of this granola is that it is SO customizable- I simply mix through what I have on hand or what I'm in the mood for! Here are some fun ideas-
Salty mix-ins-
Pretzels
Lightly salted peanuts/cashews/almonds
Dry roasted edamame beans
Sweet mix-ins-
Dairy free chocolate chips
Dried fruit
Unsweetened banana chips
For this healthy sweet and salty granola, I went with more of a trail mix kind of feel- I included slightly salted natural peanuts, unsweetened banana chips (my downfall!) and some dairy free chocolate chips. In less than 25 minutes, my apartment smelled AMAZING and my taste buds were in a frenzy over all the sweet and salty goodness!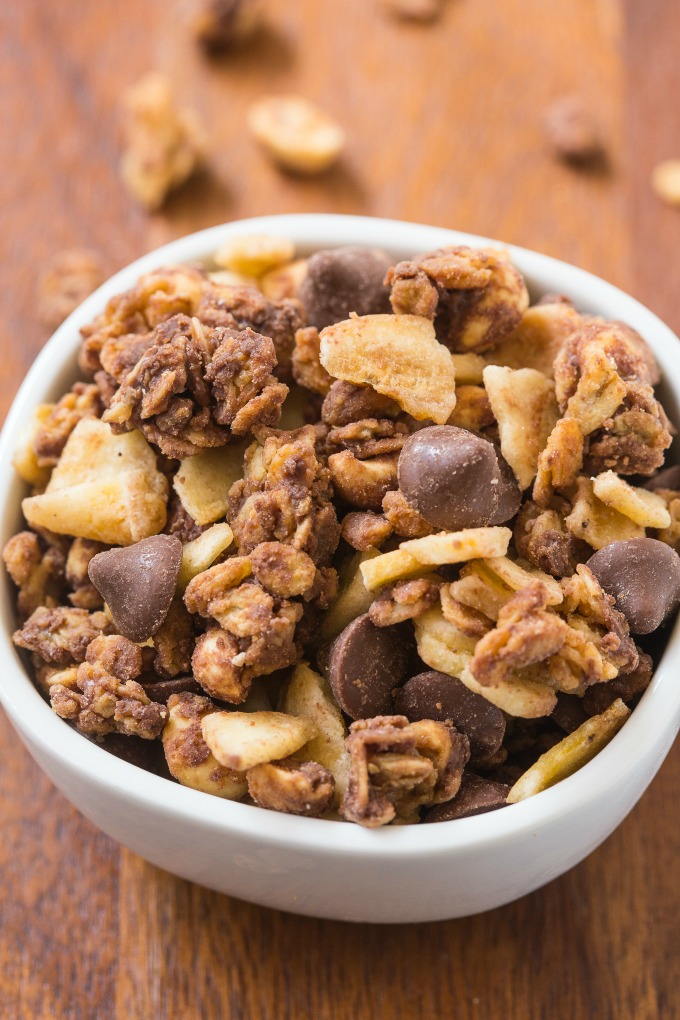 Hint- For those who don't want to use honey (especially if you are a strict vegan), it definitely works with brown rice syrup and maple syrup too!

Arman is always snacking and thus, needs to make smarter choices. Luckily, he refuses to believe sweet recipes need to be sinful and shares healthy recipes WITHOUT sacrificing taste on his blog!