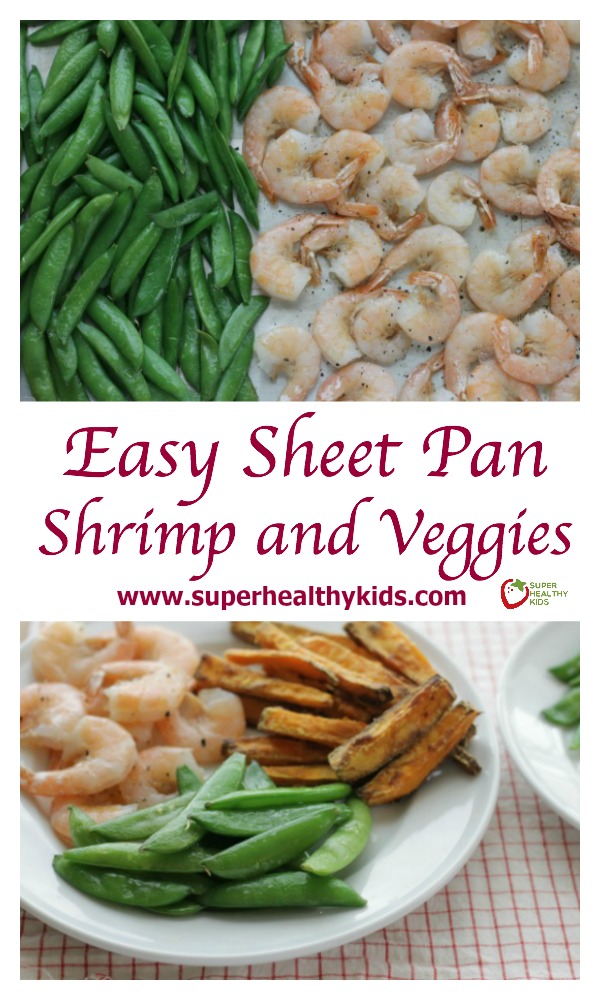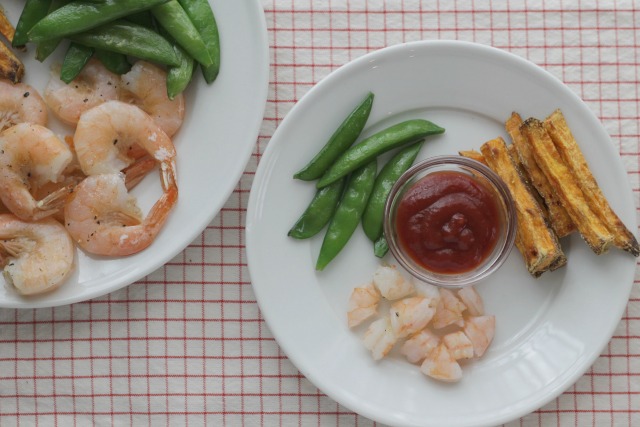 Sheet pan suppers are one of my go-to weeknight staples. This method of cooking is one of the easiest ways to get a balanced family dinner onto the table with minimal hands-on effort and you can vary the idea in all sorts of ways to please your family's preferences. Sheet Pan Shrimp and Veggies is one of our favorite meatless meals that's loaded with both protein and the vitamins that kids need to stay healthy.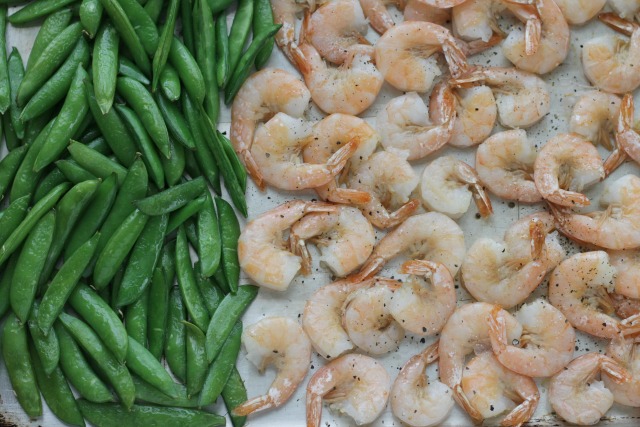 This recipe lets the oven do all of the work after you assemble the three components on your baking sheets—everything bakes at the same temperature, though the sweet potatoes need a bit of a head start in the oven. We don't often have shrimp at home since it can be expensive, but look for options in the freezer case and consider buying it with the tails and shells on to save a little more. (It's kind of fun to get your hands into your meal when you bring the shrimp to the table and get started peeling!) I can't remember exactly how my daughter became such a big fan of shrimp, but she loves it, so incorporating it into our monthly meal plan usually makes her extremely happy.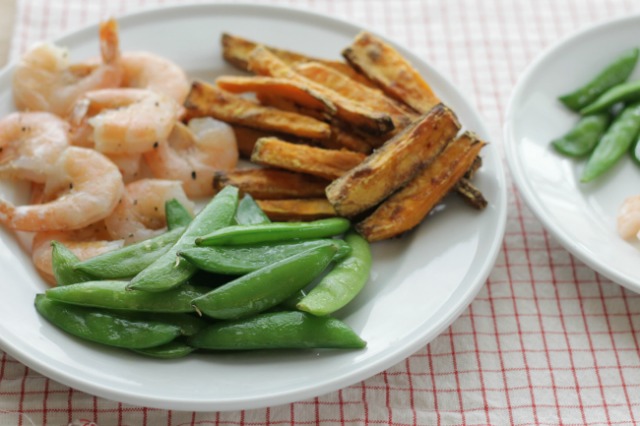 The snap peas cook in the same amount of time as the shrimp, though you could also try thinly sliced zucchini or thin and chopped asparagus if you prefer or find some that look good at your local market. Have leftovers? Add the shrimp and veggies to a salad the following day for an easy, packable lunch.
Try this perfect-for-spring meal with your family the next time you need a little help to break out of a food rut.
Amy Palanjian shares recipes and feeding inspiration for little ones at Yummy Toddler Food. Follow her on Instagram or find her on Facebook.